Why independent Notre Dame should absolutely be playoff eligible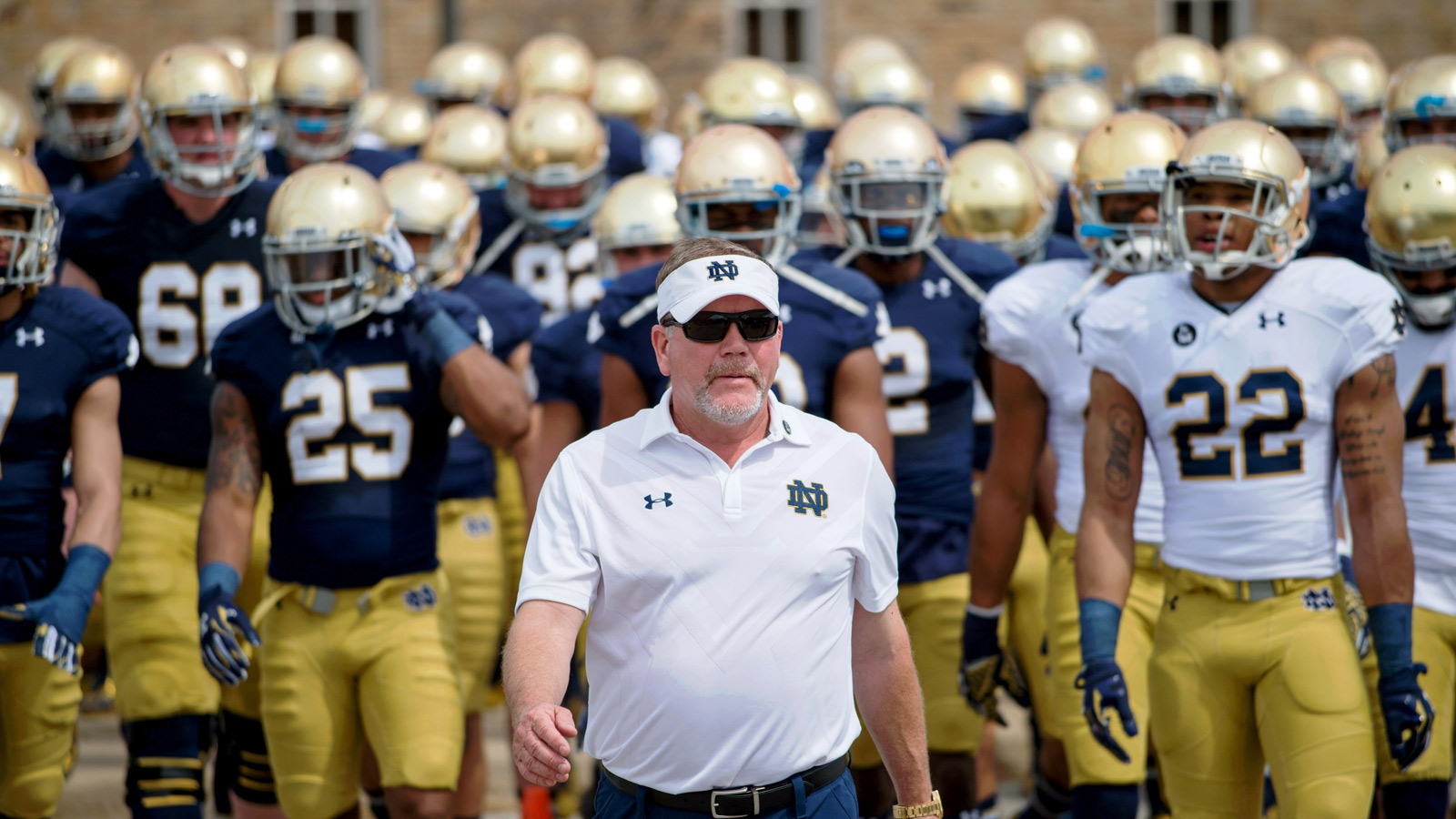 Editor's note: The following is an excerpt from Stewart Mandel's Mailbag. Send questions for future Mailbags to stewart.mandel@fox.com.
***
Stewart, what is the big hub bub that Notre Dame should not be considered for the playoff if it does not join a conference? I am not an Irish fan, and agree at this point they should be in a conference. But you know what ND doesn't do? Schedule FCS schools like Clemson or Missouri do. That should be a disqualifier for the playoff.
— Forest, Montesano, Washington
It's bizarre, isn't it? Notre Dame is coming off an 8-5 Music City Bowl season, yet a lot of coaches out there are suddenly concerned about the Irish's playoff access. Gary Pinkel's seemingly out-of-nowhere comments began the whole thread. I'm not surprised that ACC coaches would say the same when asked, given that Notre Dame is playing ACC teams every year, sharing in their bowl partnerships and conference revenue but still not actually a member. You can see why that'd cause some grumbling.
That being said, not only do ACC coaches lack the power to force Notre Dame to join their conference, but the College Football Playoff itself can no sooner force a school to join a conference than it can force the Big 12 to hold a championship game, force the SEC to play nine league games or force Texas and Texas A&M to schedule each other.
Always remember my golden rule of college football: No one is in charge.
The thing I'd tell Dabo Swinney, Dave Doeren and everyone else quoted in that article is that no, the sport is not uniform, but the whole purpose of having a selection committee is to weigh those discrepancies. It did just that last year when it picked four 13-game conference champions and left out 11-1 TCU and Baylor. The Irish could well meet the same fate one year. Or, the opposite could hold true. Or, on the off chance Doeren's NC State team is a contender this year, the committee could look at a schedule that includes Troy, Eastern Kentucky, Old Dominion and South Alabama, put it up against an ND schedule whose four worst opponents include two other Wolfpack foes (Wake Forest and Boston College) and say . . . really Dave Doeren?
By the way, Notre Dame's last game this season is at Stanford. What odds would you give me that the Cardinal go in ranked higher than one of the two teams in the ACC championship game?
Click here to read Mandel's full Mailbag.
Stewart Mandel is a senior college sports columnist for FOXSports.com. He covered college football and basketball for 15 years at Sports Illustrated. You can follow him on Twitter @slmandel and Facebook. Send emails and Mailbag questions to Stewart.Mandel@fox.com.