Why Notre Dame's Brian Kelly is one poor year away from hot seat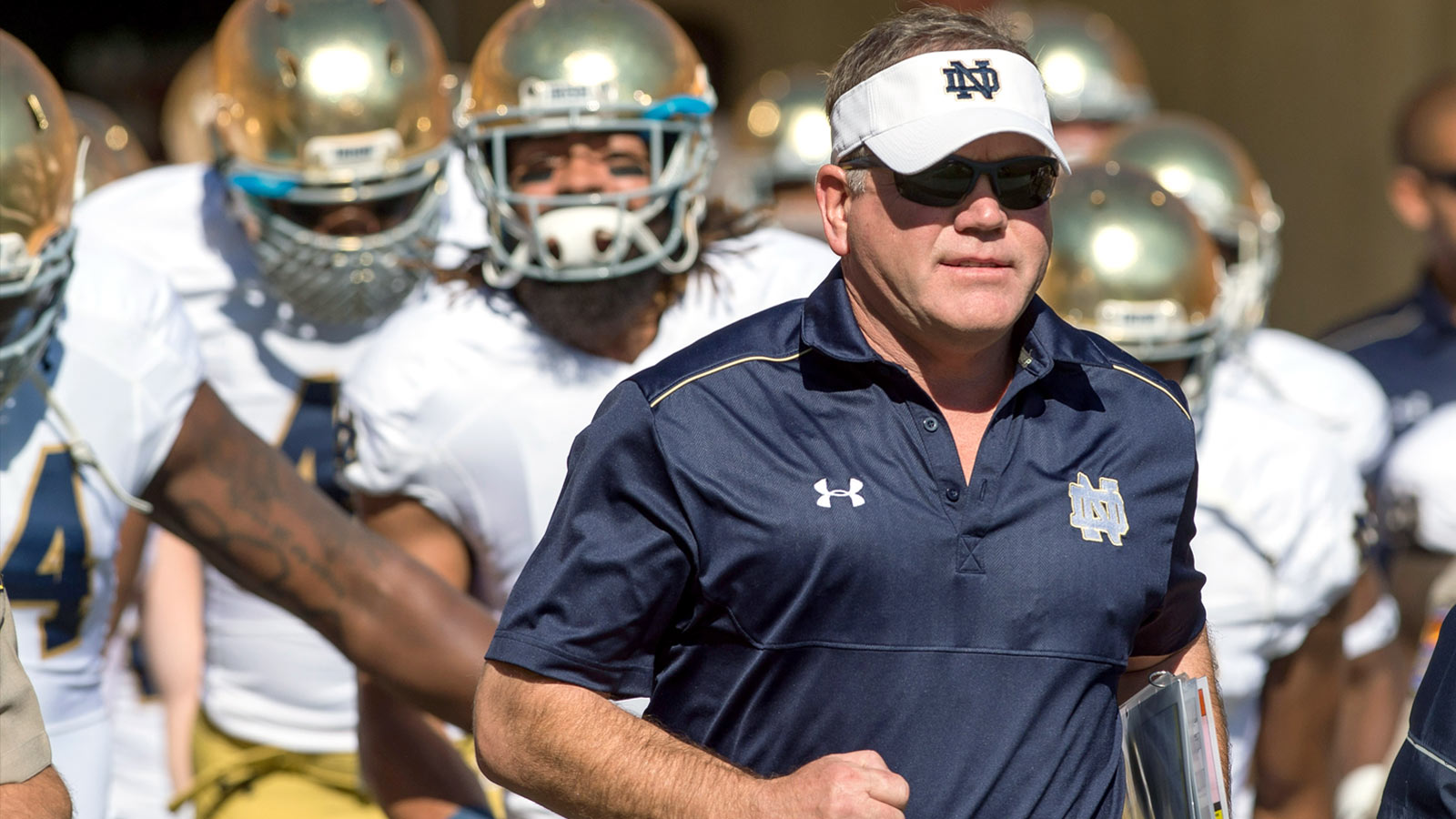 Editor's note: This is an excerpt from Stewart Mandel's Mailbag. Send questions for future Mailbags to stewart.mandel@fox.com.
***
Why is 8-5 enough to get Mack Brown fired from Texas and Bo Pelini fired from Nebraska and put Les Miles on the hot seat at LSU, but not enough to get Brian Kelly on the hot seat at Notre Dame?
— Lawrence Dockery, Southaven, Miss.
Very rarely does a coach get fired off one season. Mack Brown's 8-5 record (8-4 at the time of his ouster) in 2013 did not do him in; four straight years of mediocrity did. And Bo Pelini, for the record, never lost five games in a season. But he did lose exactly four for six straight years, with no sign he was ever going to turn the corner.
Brian Kelly, of course, is only a couple of seasons removed from a 12-0 regular season and national championship game appearance — his school's first in a quarter-century. It's true that Kelly's Irish teams have been decidedly average in both the two seasons before (8-5 twice) and after (9-4 and 8-5) that 2012 run. I can see where somebody might question why that one great season has seemingly rendered him immune from criticism over the others.
But for one thing, given Notre Dame's horrendous run of coaches before him (Bob Davie, Tyrone Willingham and Charlie Weis), I would assume most Irish fans still appreciate what they have. Also, Kelly's success at all his previous stops suggests that 2012 season was no fluke.
I do think 2015 is a crossroads season for Kelly. He's gotten de facto mulligans the past two — first when Everett Golson's 2013 academic suspension hampered the Irish offense and then when massive injuries decimated the 2014 defense. This year's team is experienced, athletic and devoid of excuses. An 8-5 record this time would unquestionably garner some hot-seat chatter.
Stewart Mandel is a senior college sports columnist for FOXSports.com. He covered college football and basketball for 15 years at Sports Illustrated. You can follow him on Twitter @slmandel and Facebook. Send emails and Mailbag questions to Stewart.Mandel@fox.com.