No. 14 Hokies Ready For Georgia Tech on Saturday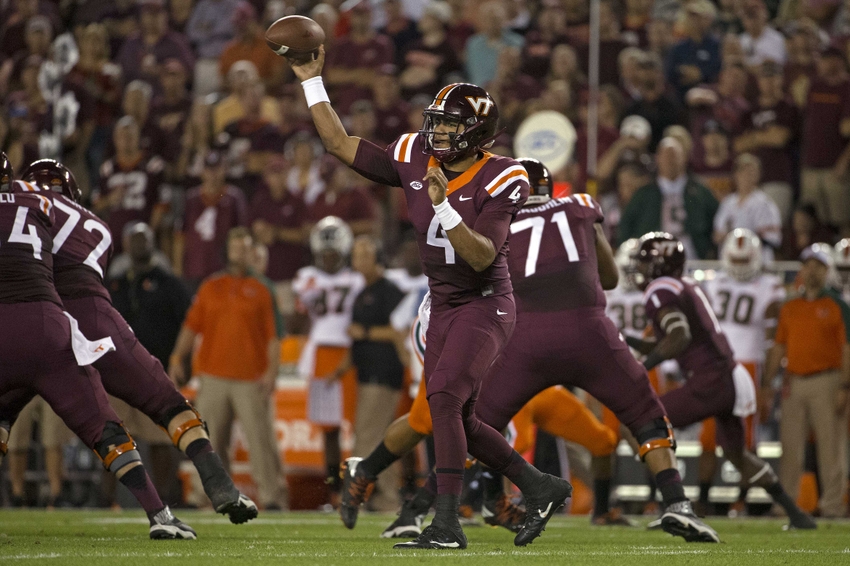 The No. 14 ranked Hokies and Georgia Tech face off Saturday evening in Blacksburg.
When the No. 14 Hokies and Georgia Tech face off on Saturday evening the Yellow Jackets will be without their leading rusher Dedrick Mills who rushed for 132 yards and a touchdown in a 48-20 defeat to North Carolina. Mills will be suspended for the Hokies and the Virginia Cavaliers game according to Ken Segiura of The Atlanta Journal-Constitution. 
The Hokies have nearly escaped their last two games defeating Pitt and Duke by three points. During those two games, the Hokies have allowed a total of 407 yards on the ground with 180 of that coming from Pitt and 227 coming from Duke. Georgia Tech has rushed for 628 yards over their last two games.
Hokies head coach Justin Fuente has experience coaching against the option, "We played Navy last year at Memphis. At TCU, we played Air Force. The triple-option attack forces you to make the most of your time on offense. I am not suggesting that it is a greater challenge on offense than on defense."
With only 120 pass attempts this season from the Yellow Jackets it is easy to say they will continue to move the ball the one way it has worked for over a decade and that is on the ground.
Evans will go into Saturday with another chance to tie and/or break Tyrod Taylor's record of 24 passing touchdowns in a single season. Taylor set that record in 2010 when he surpassed Maurice DeShazo who had 22 in 1993. You can view Hokies record books here http://www.hokiesports.com/football/records/passing.html
On Thursday we learned that Evans was a semi finalist for the Davey O'Brien award.
Of the 18 Davey O'Brien Semifinalists, 8 are Texans: JT Barrett, Jerod Evans, Jalen Hurts, T Knight, Mahomes, Mayfield, GregWard, Davis Webb

— Bruce Feldman (@BruceFeldmanCFB) November 10, 2016
Last season's matchup between the Hokies and the Yellow Jackets saw the Hokies walk away with a 23-21 victory in Atlanta, Georgia.
In their 13 game history, the Hokies hold a 9-4 record over the Jackets with a 4-2 record at home and a 5-2 record on the road. When the Hokies have been ranked they are 6-2 with a 75 percent winning percentage.
Fuente announced on Thursday that Adonis Alexander will be wearing the number 25 against Georgia Tech. Alexander returned a blocked field goal for a touchdown last week. According to reports he may start at corner on Saturday.
More from Fighting Gobbler
This article originally appeared on