Alabama's Nick Saban denies ex-player Plaxico Burress' allegations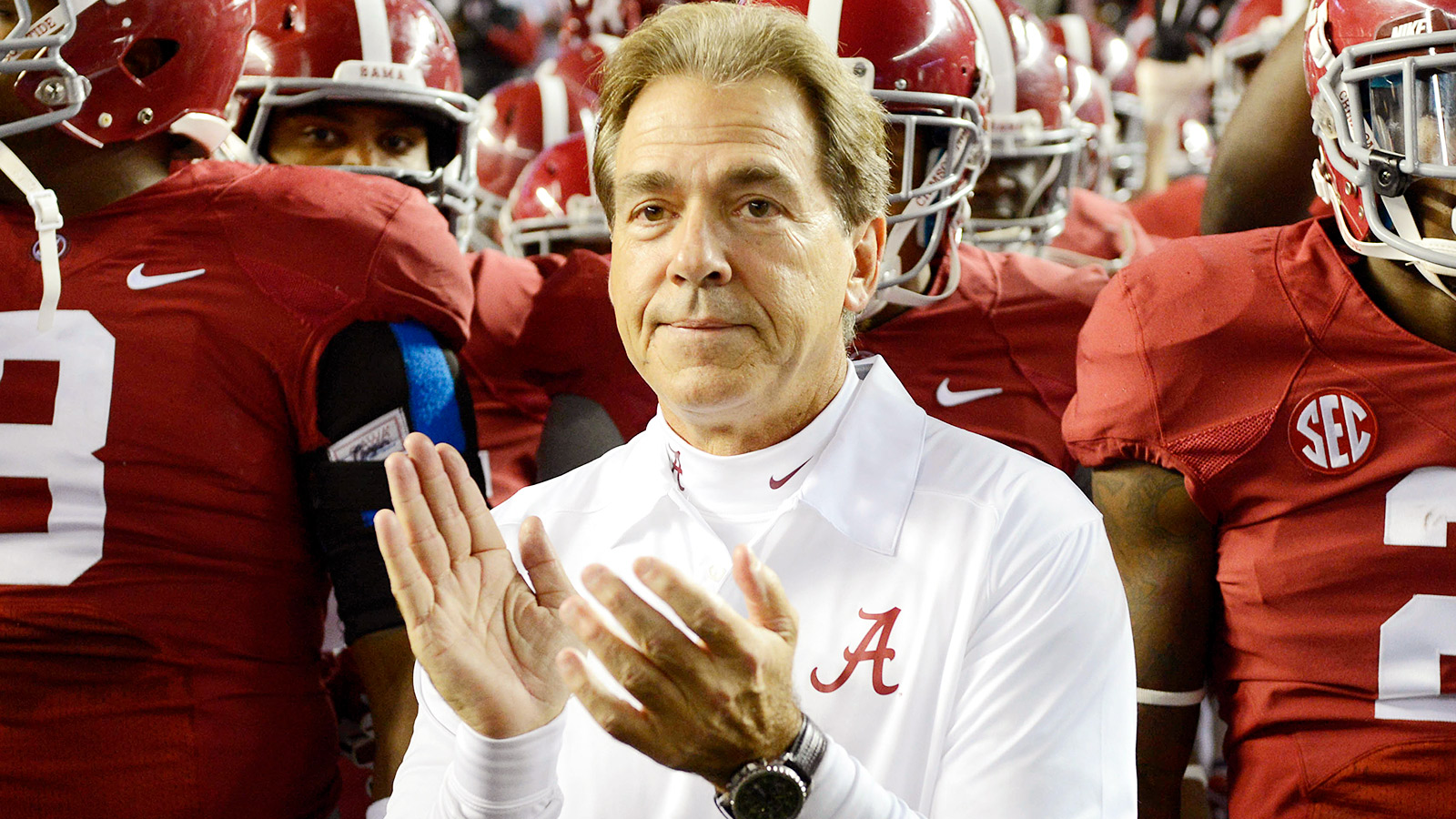 Plaxico Burress made news last week when he ripped Alabama's Nick Saban, his coach at Michigan State, for the comments he made at SEC Media Days regarding his players being distracted by receiving draft grades just before Alabama's loss in the College Football Playoff semifinals.
To say he was critical of Saban would be an understatement, as Burress posted a series of tweets regarding Saban's departure from Michigan State (when he accepted the head-coaching job at LSU) and his draft advice, which can be found here.
Saban had his first chance to respond during an appearance on ESPN on Monday, and he took the high road.
"Plaxico Burress was a great player for us," Saban said on ESPN. "He was a fantastic player. He had a great career. He made the right decision to go out for the draft. He was a first-round draft pick. He had a great career as a pro player. I'm proud of what Plaxico Burress has been able to accomplish."
Saban added, "I've never knowingly told a player — any information that I get, I get from someone else. And I can't even remember the conversation (with Burress). I actually left Michigan State right after the Penn State game. I didn't stay for the bowl game when I went to LSU, and that was Plax's senior year. We're proud of what he's been able to do and we're happy to see him have as much success as he's had."
If Burress' comments bothered Saban, he certainly didn't show it. But it's safe to assume that the two won't be exchanging Christmas cards this year.
(h/t Saturday Down South)