Nick Saban says rival recruiters are playing the age card against him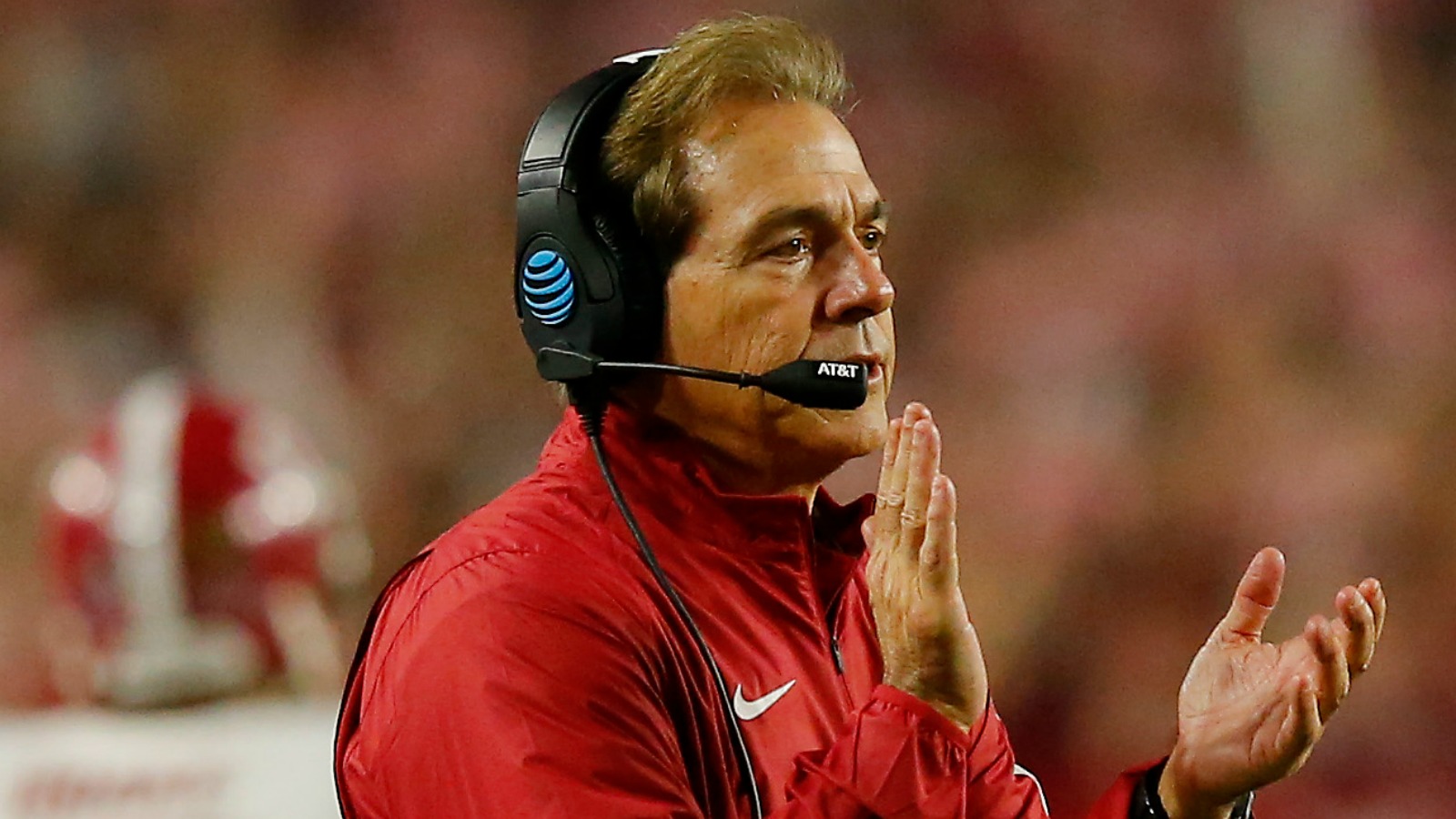 How do you compete with a powerhouse program led by a legendary head coach who has guided his team to four of the past seven national titles?
According to the 64-year-old Nick Saban, you play the age card. The Alabama Crimson Tide coach told ESPN that he isn't anywhere near ready to walk away from the game or the university, but that hasn't stopped rival recruiters from using his age against him.
"What I have noticed is that it's the first time people are starting to say to recruits, 'He won't be there the whole time you're there,' because of my age. Does that really impact your ability to stay good? I don't know. But if it did, it would make you say, 'Well, what's up with this?' My philosophy is that I'm going to be here for as long as I feel like I can be effective, impact the players, help them be more successful in life and continue to have a successful program," Saban said.
In nine seasons with Alabama, Saban is 105-18. Those nine seasons are four more than he has spent in any of his other head-coaching stops (Toledo, Michigan State, LSU in college; Miami in the NFL). And it sounds like he plans to extend his Bama tenure.
"I think you get to a station in your life, whether it's family or relationships, a combination of all the above, that you just feel like you're entrenched," Saban told ESPN. "You can't even visualize being somewhere else, and that's where I am right now."