Nick Kwiatkoski shakes off All-Big 12 snub, poised for big senior season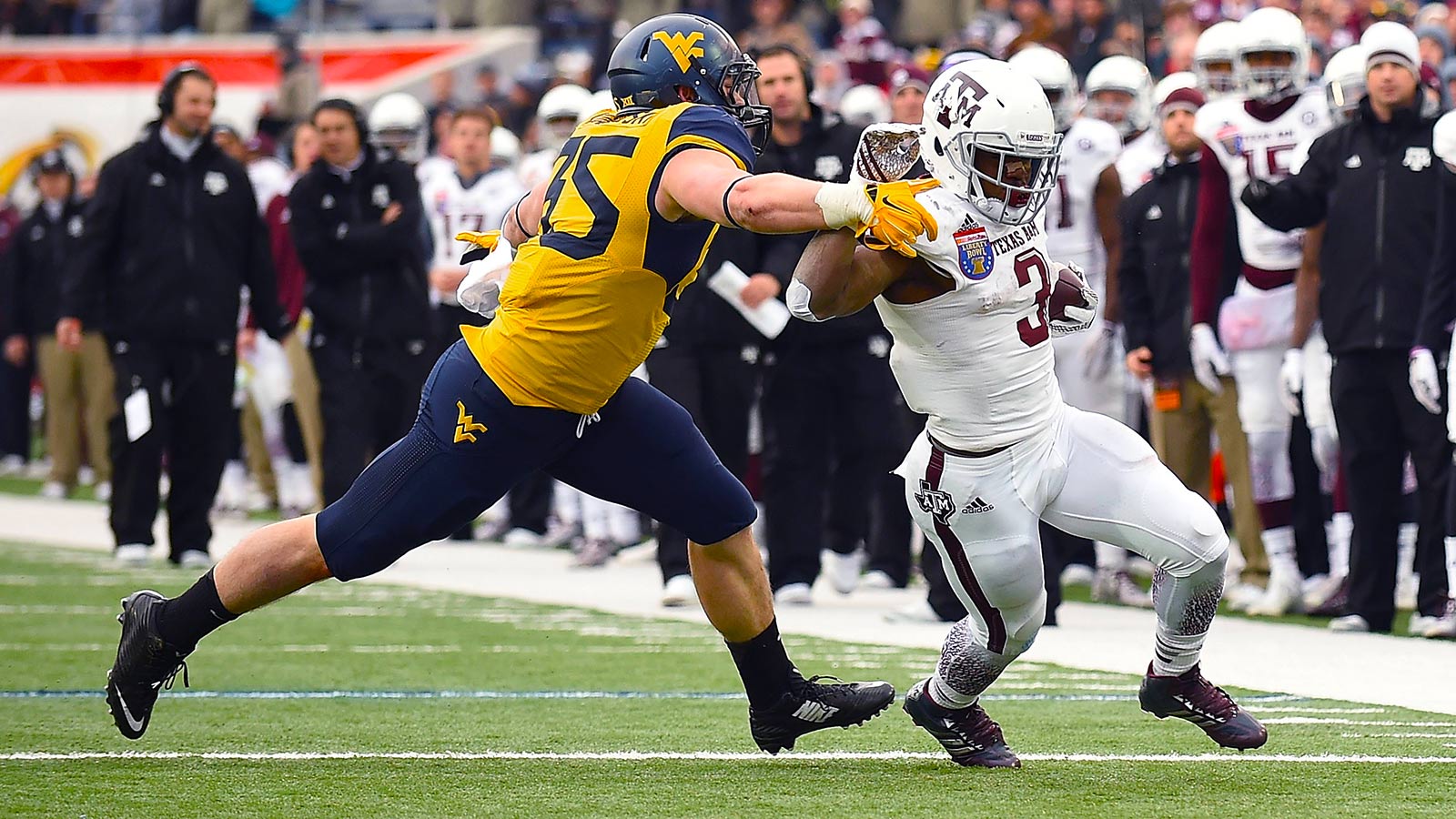 Nick Kwiatkoski was a key component of West Virginia's return to a bowl game, and yet he remains one of the Big 12's most underrated players.
That was evident this past December, when the linebacker was omitted from both all-conference teams.
"I try not to think about that stuff, just try to play my game," Kwiatkoski told ESPN.
WVU defensive coordinator Tony Gibson thinks his snub was a major oversight, and takes his assessment of Kwiatkoski to the next level.
"He brings a security to you. If he's not the best linebacker in the Big 12, I want to see who is," Gibson said.
In his redshirt junior season, the 6-foot-2, 235-pound linebacker led West Virginia in tackles with 103, including a team-high 71 solo stops, which ranked fifth amongst all Big 12 linebackers last season.
"There were games last year where it felt like he was the only guy out there," Gibson said. "You look around and he's all over the field."
Gibson isn't the only one singing Kwiatkoski's praises.
"He's a dawg, man," safety Karl Joseph said. "He's a lights-out guy. He gives his all every play. When you turn on the film, he's going to be around the ball. He's able to play in space and fill in against the run, in the trenches. He has both qualities."
Kwiatkoski, a diligent student of game film, has the physical and mental tools to have a senior season no one would be able to ignore.
"You can almost play the game before you play it," Kwiatkoski said of his film study. "You get a feel for the team before you play. It helps you play faster, react faster. Without that, it's hard. If you can narrow it down to two or three plays, it helps you play a lot faster, you can get downhill."
(h/t ESPN)