Nicholls State vs. Georgia: What to watch for from the Bulldogs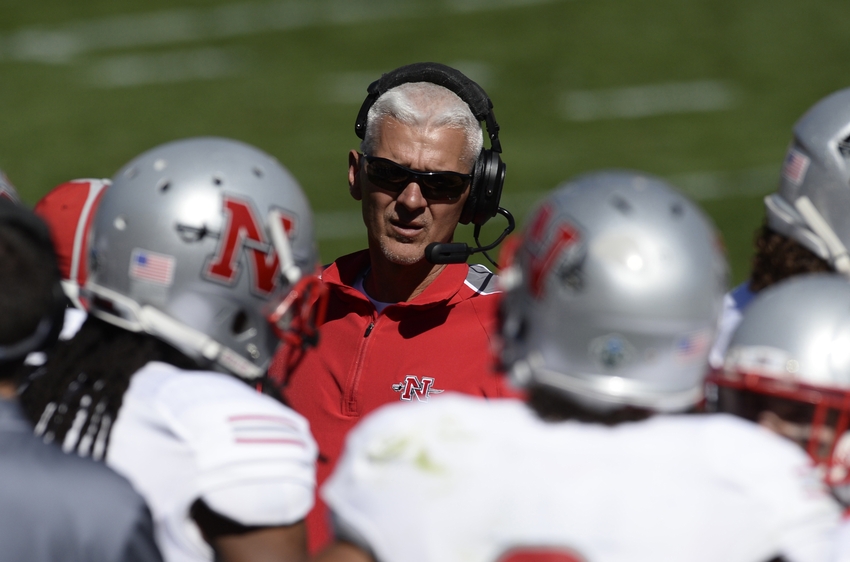 It is getting closer to game day No. 2 in college football! Georgia plays host to Nicholls State.
The Colonels of Nicholls State (Thibodaux, L.a.) are visiting Sanford Stadium this Saturday to take on the No. 9 Georgia Bulldogs at noon. While Nicholls State (3-8 in 2015) of the FCS Southland Conference has some good players, they will not provide serious competition to the University of Georgia.
Here's a better preview of Nicholls State along with DOTD's prediction for this game. 
However, this game is of extreme importance to Georgia because of the critical time it will take place. Georgia really needs this game. They need to relax and regroup a bit. After all, they won a hard-fought, emotional game against a very good North Carolina team in the Chick-Fil-A Kickoff Game, and Georgia showed they have a long way to go to get where head coach Kirby Smart wants them to be.
The Bulldogs made their fair share of mistakes in Week 1 but hope to use this game as a platform to iron out some of those mistakes and answer the remaining questions about the team. So without further ado, here are the top things to watch for from the Bulldogs in this Saturday's game.
How Jacob Eason Does in His First Collegiate Start
Smart and UGA offensive coordinator Jim Chaney handled the quarterback position in the North Carolina game pretty well. It was kind of a tricky situation. Everyone and their brother knows Jacob Eason is the future of this team, but he is a freshman and with that comes mistakes.
In my mind, Eason played the best and with the most poise of the two quarterbacks (the other being Lambert) that played in the first game. The offense flowed better when Eason was in the game, and the team seemed more energetic, yet calm and confident at the same time, when he was calling the shots. However, it was apparent that the coaches did not feel quite the same way as they kept putting Lambert back in for Eason including having him on the field during the final offensive drive.
This week, the quarterback question was still an issue. Lambert and Eason both took first-team snaps during practice this week, but Eason was ultimately given the job and will start his first college game on Saturday. It will be a great time for Eason to grow and develop without the fear of him making youngster mistakes to cost UGA the game.
The Utilization of Nick Chubb 
Nick Chubb is back in a big way. In fact, he appears to be back better than ever after his injuries. Last week, he rushed for 222 yards and two touchdowns, cementing himself as an early Heisman frontrunner and was named the SEC Offensive Player of the Week.
What will be interesting to see is how the coaches handle Chubb's workload in this game. Surely, he will not get a ton of carries, but it is important to keep a critical balance so Chubb can get his yards to add to his Heisman resume.
Also, it will be interesting how the coaches utilize fellow running backs Brian Herrien and Elijah Holyfield, as well as the veteran Douglas. Then again, there will be plenty of time to unleash those guys during the game.
Play of the Freshmen
The biggest impact freshman in the North Carolina game was undoubtably the aforementioned running back Herrien. Herrien rushed for 59 yards on seven carries and scored a touchdown. His breakout performance was kind of surprising but needed. After all, Elijah Holyfield was the freshman back to watch, but he was out with injury from the first game. He should be back healthy this week, looking to make an impact.
David Marshall and Julian Rochester got significant playing time in the UNC game on the defensive line and look for them to get even more snaps this game. Overall, this game should showcase a lot of freshman, which will add to the intrigue of this matchup.
How the Special Teams Unit Fairs
Well, at least special teams did not lose Georgia the game last week. However, the unit definitely needs to improve in a big way this week. The kick coverage guys especially need to get better as Georgia gave up a kickoff-return touchdown to T.J. Logan of North Carolina last week. Also, William Ham missed a field goal in that game, so he needs to get better.
More from Dawn of the Dawg
The punting game did not cost Georgia directly, but it certainly did not look like a strong suit for the Bulldogs last week. Basically, everyone on special teams needs to get better, to be honest.
Overall, this game will undoubtably help answer a lot of questions, and the Bulldogs can also work on the weaknesses that were evident last week. The freshman phenom Jacob Eason will get his first start in a game in which the result should not be in doubt.
Normally, a battle against Nicholls State would make most fans want to go to sleep, but it comes at a critical time for the Bulldogs. It will certainly be an interesting game.
This article originally appeared on