NFL Week 11 Recap for Former Vols: Cordarrelle Patterson Stars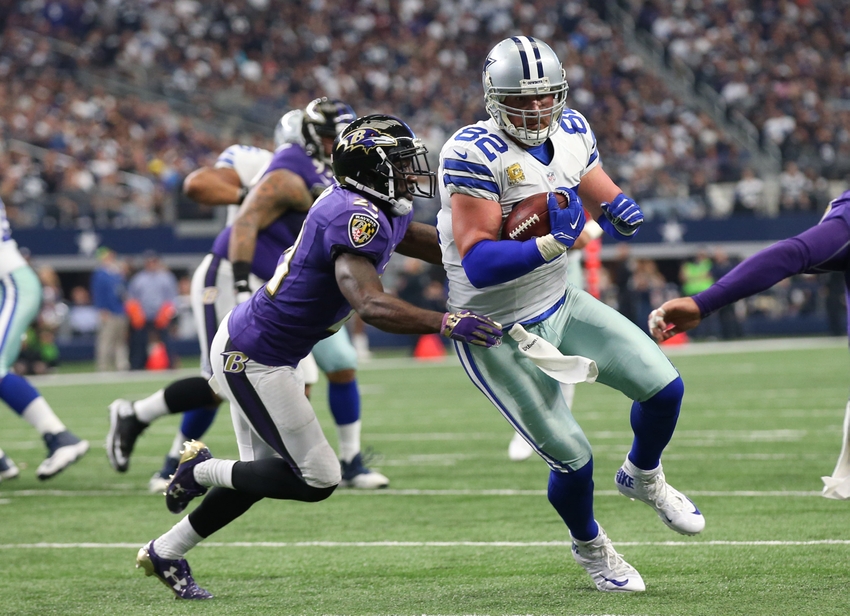 Former Tennessee football wide receiver Cordarrelle Patterson of the Minnesota Vikings was the NFL Week 11 star among Vols in the pros.
All of a sudden, you've got a few surprises among the former Vols who starred in the pros. NFL Week 11 brought some new faces out.
That's been happening a lot this year with Peyton Manning retiring.
This week, the stars stretched across all positions. There was a wide receiver, a defensive tackle, and a tight end who gained recognition.
With one exception, the stars were not as recognizable as they were last week, and they didn't make as huge of an impact.
But they were still out there making plays and being very effective.
The poor performers in the NFL, to be fair, were by default this time. Nobody was blatantly awful the way a couple of guys were last week, the same way that only one person stood out as a star this week.
NFL Week 11 was very much a middle of the road week for former Tennessee football players. Ironically, only one player had a bye, though, so the chances of such neutrality were actually very slim.
But that's what happened. Tennessee remains a program that puts out regular consistent players in the pros with a few stars sprinkled in, so without Manning you will have these types of weeks.
Enough players made plays, though, to earn recognition. And the pluses outweighed the minuses for the Vols this past week.
Here is an NFL Week 11 recap of former Vols in the pros and how they performed.
Star Performers
Cordarrelle Patterson, Wide Receiver/Kick Returner, Minnesota Vikings: Everybody in Knoxville knew he could do this in college, even if his one year there was wasted by a bad defense. But NFL Week 11 set up Cordarrelle Patterson to maybe have the best game of his career. He was the one who single-handedly got the Vikings back on track with a crucial 30-24 win over the Arizona Cardinals.
In the process, Patterson returned a kickoff for a touchdown, which alone makes him a star. But he also added four receptions for 53 yards. One of those receptions was on a third down play that went for 30 yards to set up a Vikings touchdown. So he was key in two touchdowns for the Vikings, making him the star of the day.
Malik Jackson, Defensive Tackle, Jacksonville Jaguars: Another star player who was wasted during the Derek Dooley years in Knoxville had a solid day. Now, he's just being wasted by the Jacksonville Jaguars, but he's got a Super Bowl ring and a big contract, so there's honestly no reason to complain.
And during NFL Week 11, this was him in a nutshell. Jackson had a crucial sack against the Detroit Lions, and he played a huge role in shutting down their running game, as they averaged only two-thirds a yard per carry. But it wasn't enough. With no secondary help, the Jaguars fell 26-19. Still, Jackson did his part to become a star this week.
Jason Witten, Tight End, Dallas Cowboys: He didn't have the numbers he had last week, but Jason Witten is such a crucial piece of the Cowboys offense that he still belonged on the list of stars. Witten is the biggest reason Dak Prescott is having success, as he is the only true tight end that can do it all.
On Sunday, Witten had five receptions for 37 yards, but he also blocked for a Cowboys team that rushed for 118 yards on 30 carries and only allowed one sack. Witten deserves a ton of credit for both things happening, so for that, as the ultimate team guy who keeps the offense together, he's once again on this list.
NFL Week 11 Disappointing Outings by Former Vols
Chris Scott, Offensive Lineman, Carolina Panthers: No disrespect to Chris Scott at all, but he did not have a good game last Thursday blocking for Cam Newton. A series of injuries forced him in at center, and he simply was not ready to go. The Panthers won the game, but Scott deserves no credit whatsoever for that happening.
Against a terrible New Orleans Saints defense, his blocking allowed for two sacks and kept the Carolina Rushing attack to an average of under two yards per carry. That's not acceptable for the center, and he can do better. For that, we put him on this list.
Eric Berry, Safety, Kansas City Chiefs: As we told you, it was hard to find three former Vols with poor NFL Week 11 performances. But outside of Chris Scott, who stood out as a bad performer the way Cordarrelle Patterson stood out as a good one, Eric Berry could be on the list.
He didn't allow Winston to throw his way much on Sunday, but as a safety it's his job to get in the way of plays. Remember, he's not a cornerback. And Berry still only had one tackle while Winston had over 330 yards and a touchdown with no interceptions. Berry has to make huge plays if he's going to help the Chiefs in the long run. He's got to be the star he was last week.
Tony McDaniel, Defensive Tackle, Seattle Seahawks: Tony McDaniel actually didn't do anything to make headlines for having a bad day. But he didn't make any headlines for doing anything period this past week.
Meanwhile, he got hurt in the fourth quarter of Seattle's game and had to be carted off the field. That's not a blame on him, but it has to count as a disappointing outing. Whenever you get hurt, it can be disappointing.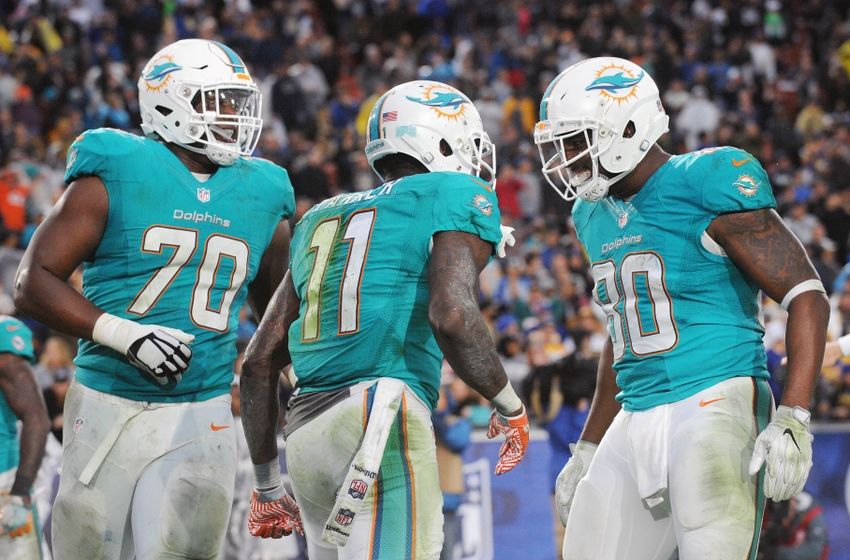 Other Vols Who Saw Significant Action During NFL Week 11
Ja'Wuan James, Offensive Lineman, Miami Dolphins: The Dolphins pulled out a major improbable victory over the Miami Dolphins. Ja'Wuan James struggled for three quarters during that game. But he became a hero in the fourth quarter. Putting together a clutch performance, he launched two long drives by the Dolphins, and on one touchdown he pushed Jarvis Landry into the end zone. He was the catalyst for his offense rallying to come back from a 10-point deficit to win 14-10. James would be a star performer on here, but we couldn't overlook how awful his first three quarters were.
Matt Darr, Punter, Miami Dolphins: While the Miami Dolphins were struggling in the first three quarters on Sunday, Matt Darr was busy just keeping them in the game. He did that with 10 punts for 453 yards and no touchbacks while nailing two inside the 20-yard line.
Britton Colquitt, Punter, Cleveland Browns: Britton Colquitt also had a pretty impressive NFL Week 11 performance, even if his Cleveland Browns collapsed once again…as they keep doing. Still, he had three punts for an average of 46.3 yards and nailed two inside the 20.
Dustin Colquitt, Punter, Kansas City Chiefs: Nobody can blame Dustin Colquitt for the Chiefs losing on Sunday. He did his part with three punts for an average of 43.3 yards while nailing one inside the 20. It should have been two, but his team's punt coverage was awful. Still, he was once again a solid player.
Ramon Foster, Offensive Lineman, Pittsburgh Steelers: Normally, Ramon Foster's performance would be enough to put him on the list of stars of the week. After all, he led a unit that didn't allow a sack and paved the way for 146 rushing yards and over five yards a carry. So why isn't he a star? Because he did it against the Browns. And when you play Cleveland, you need to break records this year.
Dan Williams, Defensive Tackle, Oakland Raiders: Dan Williams had three tackles on Monday for the Oakland Raiders as they had a thrilling victory over the Houston Texans. His performance wasn't too special, but it was decent enough, and he certainly saw significant action.
Vols Who Were Limited or Didn't Play During NFL Week 11
Robert Ayers, Defensive End, Tampa Bay Buccaneers: Robert Ayers had a tackle for the Bucs in their win on Sunday, but he is still battling an injury, so he was limited in his playing time.
Zach Fulton, Offensive Lineman, Kansas City Chiefs: Zach Fulton moved back to the bench for the Chiefs in their loss to the Tampa Bay Buccaneers, so while the offensive line actually played pretty well, he wasn't on the field much.
Luke Stocker, Tight End, Tampa Bay Buccaneers: Luke Stocker may have done a bit of blocking for the Bucs in their win on Sunday, but he had no receptions and didn't see the field that often.
Mychal Rivera, Tight End, Oakland Raiders: Mychal Rivera is still being incorporated back into the passing game, and it didn't show much on Sunday, as he had no receptions.
Dan McCullers, Defensive Tackle, Pittsburgh Steelers: After a disappointing Week 10, Dan McCullers barely saw the field for the Pittsburgh Steelers in their Week 11 win over the Cleveland Browns, as he racked up no stats.
Morgan Cox, Long Snapper, Baltimore Ravens: Morgan Cox snapped for Justin Tucker as he nailed a 46-yard field goal in Baltimore's loss to the Dallas Cowboys on Sunday.
NFL Week 11 Inactive Former Vols
Justin Hunter, Wide Receiver, Buffalo Bills
Justin Coleman, Cornerback, New England Patriots 
Tyler Bray, Quarterback, Kansas City Chiefs
Curt Maggitt, Linebacker, Indianapolis Colts
Alex Ellis, Tight End, Jacksonville Jaguars
NFL Week 11 Bye Weeks for Former Vols
Matt Simms, Quarterback, Atlanta Falcons
Former Vols Still Not on an NFL Roster
Raijon Neal, Running Back
Marquez North, Wide Receiver
Brian Randolph, Safety
Dallas Thomas, Offensive Lineman
This article originally appeared on