New Names Linked To LSU Head Coaching Position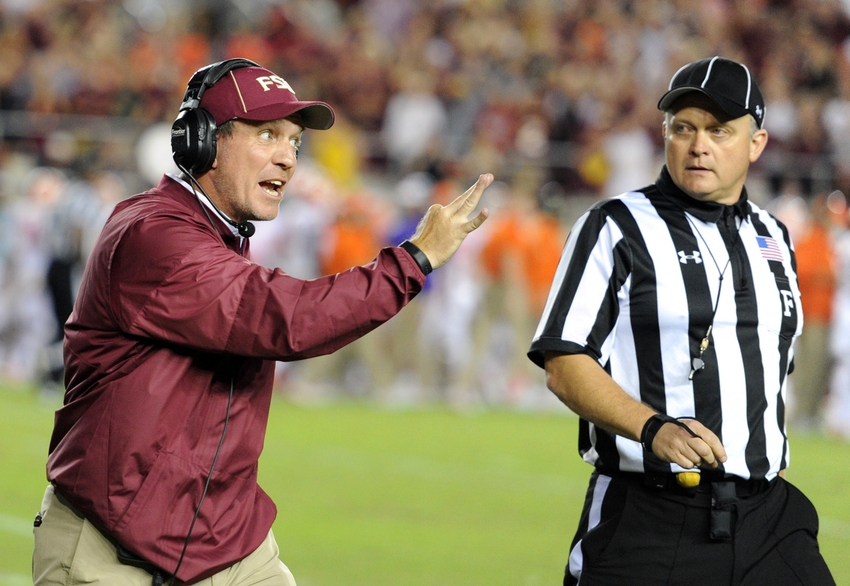 With just two remaining games on the 2016 LSU schedule, things are beginning to heat up as the program begins to explore potential replacements for the vacancy left when Les Miles was fired in September. Ed Orgeron has done a great job since being named the team's interim head coach, and while he is the likely choice for the position at this point, the school will obviously explore other options before making a final call.
It appears the Tigers are already getting to work, as according to James Smith of NOLA.com, the school has reached out to Florida State coach Jimbo Fisher and North Carolina coach Larry Fedora. The source also indicated that LSU is interested in Oklahoma State's Mike Gundy and Houston's Tom Herman.
Jimbo Fisher is the team's obvious first choice at this point if they were to go with an outside hire. Fisher was the offensive coordinator at LSU under Nick Saban when the team won the 2003 National Championship, and their interest in bringing him back to Baton Rouge has been obvious for quite some time.
NOLA.com says that "multiple coaches who have worked for, or with, Fisher" think that he would leave FSU to take the LSU job if the money is right. With a $5 million buyout to get out of his current contract, and the hefty salary they'd have to offer to get him to leave, it would be quite the expensive hire for the Tigers. But, when all is said and done, I don't think that's something they would hesitate doing.
We should start seeing more-and-more details leak, as the report says things could go down relatively quickly.
Alleva is said to be targeting the end of this month to the early part of December in announcing his decision, which could give the new staff the ability to host recruits on official visits before the NCAA dead period starts Dec. 12.
The program has a lot to think about as they make this decision. Ed Orgeron is still the obvious favorite, but I don't think it would surprise anyone if they opt to go in a different direction. Regardless, it should be fun to see this all unfold.
More from Death Valley Voice
This article originally appeared on