New Dawg between the hedges: D'Marcus Hayes
John David Butler/FanSided via Dawn of the Dawg

Fansided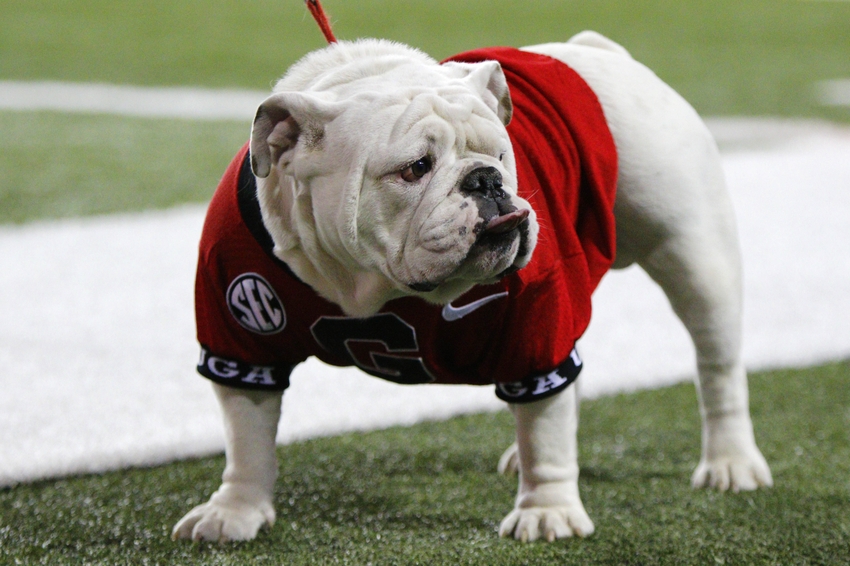 Georgia has added six early enrollee's to the class of 2017. I will breakdown my thoughts on each early enrollee and how I project them to contribute to Georgia. This week D'Marcus Hayes, Next Week Richard Lecounte.
The Facts:
The Bulldogs are losing their starting left tackle and right tackle. Luckily they have a new guy on campus ready to jump in and compete for one of the starting positions. D'Marcus Hayes was the starting Left Tackle for Mississippi Gulf Coast (JUCO) this past season. He enrolled at 6'6 330lbs and has 3 years to play 2 seasons, but I do not believe he is a redshirt candidate.
The Upside:
Hayes was really good for Mississippi Gulf Coast, he shut down most edge rushers on the blind side. In a game against East Mississippi Community College; Hayes went against Chauncey Rivers. Everyone in Dawg Nation to know him Rivers is a former Dawg. And when going up against Hayes, he only recorded one tackle for loss, and no sacks. The one tackle for a loss he gave up against Rivers was on a counter play where Hayes was down blocking onto the defensive tackle on that play.
D'Marcus does a really good job of getting out of his stance. He is rarely beaten to the point of attack, you can't beat him with a simple speed rush. He also does a good job of reaching his assignments on stretch plays. Hayes also does a great job of striking with his hands, he has a punch that will give lighter linemen whiplash.
Coming in at 6'6 330lbs is perfect for the kind of linemen Coach Sam Pittman wants to bring in. He is bigger than most the linemen already on campus.
Hayes has a really good chance to come on campus and take over the starting spot with almost no contest. He probably has the best feet out of all the tackles currently on roster. He also played basketball in high school, so he is an outstanding athlete in his own right.
The Concern:
More from Dawn of the Dawg
D'Marcus Hayes is a great addition to this class. The only concern with his game is his ability to compete with SEC caliber defensive linemen. He faced Alabama signee Isaiah Buggs everyday in practice at Mississippi Gulf Coast. He also held his own against Rivers during the his final season.
Hayes will need to make sure not to over set when he drops in pass protection. He will also need to work on weight distribution in his sets, so that he will get the most power in his punch. This is something that almost every linemen needs to work on when moving up to the higher level of competition.
Expectations at Georgia:
I expect Hayes to come in and lock up the starting left tackle position by the spring game. Hayes has the ability to be a 1st round offensive lineman selected in the NFL Draft. I project him to be a 2 year starter, and to be an immediate impact player for the offensive line.
This article originally appeared on