Nebraska's College Football Playoff hopes aren't gone with loss to Wisconsin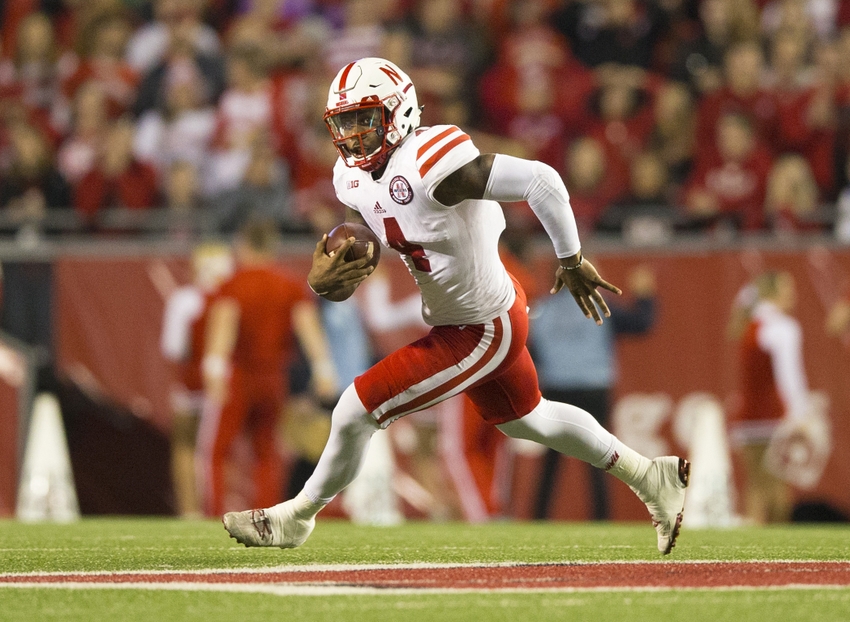 After a tough loss to Wisconsin in Week 9, the Nebraska Cornhuskers are on the outside looking in in the College Football Playoffs. Or are they?
With a loss on their resume, the Cornhuskers are no longer considered one of the favorites to make the College Football Playoff. That doesn't necessarily mean Nebraska's season is over.
Yes, a loss on their record isn't going to look good in the eyes of the College Football Playoff committee. Although an undefeated season would've made it difficult to keep them out of the top four, only having one loss to a top 10 team isn't going to hurt much.
Wisconsin may already have two losses on the year, but that doesn't mean they haven't earned their right into the top 10. Losing two two of the top six teams in the country isn't a positive, but it's hard to say it's a negative.
When the College Football Playoff committee reviews the Cornhuskers on Tuesday, they may see a resume not worthy of a top 10 ranking. That doesn't mean they can't work their way back into the conversation.
Nebraska still needs to play sixth-ranked Ohio State in Week 10. From there, they face Minnesota, Maryland, and Iowa. If the Cornhuskers can win the rest of their games, they'll easily be placed in the top 10, possibly the top five before the Big Ten Championship.
If Nebraska works their way into the Big Ten Championship with Wisconsin as their only loss, they'll most likely play Michigan. Although many people don't guarantee Michigan's victory over Ohio State, if Nebraska beats the Buckeyes in Week 10, Michigan will still finish with a better conference record than Ohio State, even if they lose to them. That'll give Nebraska another opportunity to play a top five team, and have Big Ten Champions on their resume.
With two top ten victories and a Big Ten title, it'll be nearly impossible for the College Football Playoff committee to keep Nebraska out of the top four. Even if teams like Louisville, Clemson, and Washington win out the rest of their seasons, none of them will have the amount of big wins Nebraska will.
So, for a team who many believe blew their only shot at proving their worth, Nebraska still has plenty of opportunities. One big win in Week 10 and this team is right back to where they started before their loss to Wisconsin. From there, the season is theirs for the taking.
Don't believe for a second that Nebraska's chances of making the College Football Playoff are over. They may have a loss on their record, but this team's season is still in their control.
More from Saturday Blitz
This article originally appeared on