Nebraska Football Student Section Prepares For Blackout On Saturday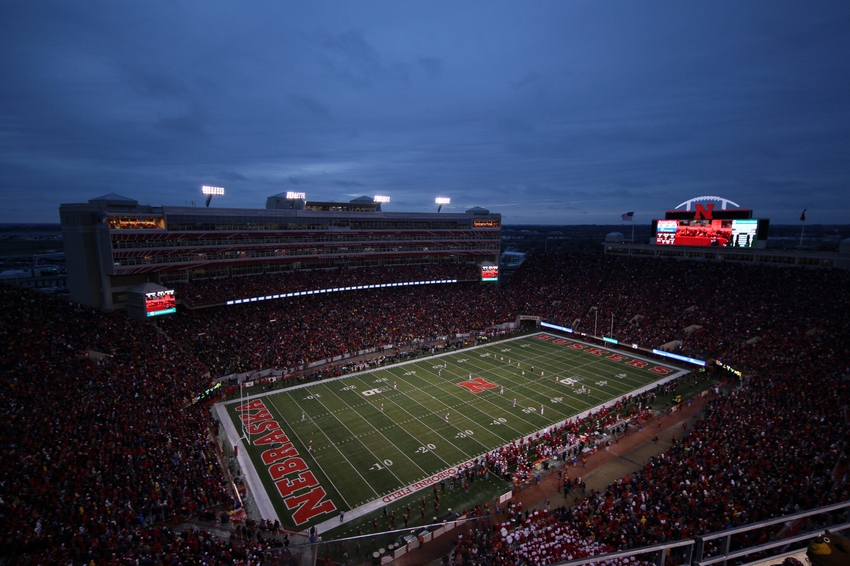 This weekend Nebraska Football faces the Minnesota Golden Gophers, and everyone is getting ready to see the team move past last week's loss and succeed.
The Nebraska student section this week has prepared to create a better home field advantage by having a blackout during the game. The request is that students wear all black to the game to make the student section stand out, while also unifying the students together to show their support for the team.
The Iron N, which is the official student section of Husker Athletics, is the organization which puts on events such as this to bring a better experience for students and athletes alike. I can speak firsthand to how exciting these events for students and athletes are, due to the fact that I am on the Board of Directors for The Iron N.
Along with events like blackouts, the student section has done other events and stunts to enhance the experience and home field advantage during games.  Some of these include everything from giveaways to large canvas banners with messages placed across the student seating.
I believe it is very encouraging for others to see students becoming directly involved with athletics at a university. The athletes are students as well, even though it is often thought that student-athletes are "above" the other students at a university.
However, when we students get involved with games, working directly with marketing teams and coaching staff, it creates a special bond between athletics and the student population. This creates a more unified student body, allowing for more program success.
If you plan on attending the game, I would also encourage you to wear black husker gear as well. Even though a majority of the fans at Nebraska Football games are not students, it does not mean that we all cannot participate in the events and stunts put on by students. It takes more than an energized student body to create a great home field advantage.
Make sure that if you do not have tickets to this Saturday's game against the Golden Gophers, to tune in and watch it!
Coach Riley and the team need all the support they can get to cheer them on as they attempt to break the two-week streak of road losses that have occurred. Let's hope that our Huskers can pull through for a win this weekend back on our home turf! Go Big Red!
This article originally appeared on