Nebraska Football Sets New Standard Under Mike Riley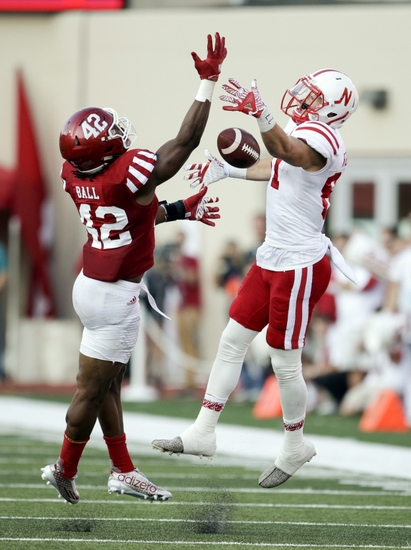 The Nebraska football team tended to lose games like the one they played against Indiana.
It appears that Mike Riley and company have truly made strides compared to their first season, since the Huskers gutted out a victory against the Hoosiers, improving to 6-0 on the season. The win did more than make the Nebraska football team bowl eligible.
Since he got here, Husker fans have been looking for Mike Riley to do something that his predecessor, Bo Pelini couldn't do. Yesterday's victory marked the first time since 2001 that the Huskers started a season 6-0.
In short, the team has now set a new standard that Bo Pelini was never able to reach. There is still quite a bit of talk about how the Nebraska football team doesn't belong in the Top 10. Indiana, after all, is just 3-3 on the season and one of those losses is to Wake Forest.
On the other hand, the Huskers are taking care of business in a way they haven't for years. There have been just three other times in the last 15 years where NU was even 5-0. The other times they got to that record, they stumbled in a sixth game. Yesterday, the scene certainly seemed to be set to stumble once again.
The Huskers, who struggled on offense all game, had finally managed to get something going and took a 24-15 lead. The bad news was right after that score, Indiana's offense which had also struggled to get much going, drove down the field rather easily and made the score tight again, 24-22.
With 8:26 to go in the game, more than a few Nebraska football fans had seen this movie before. We saw it early and often last year, with the film ending by Nebraska's opponent finding a way to get a last second score, knocking off the Huskers.
This time around, NU managed to hold off Indiana, even kicking a field goal with 45 seconds to go in order to cement the victory 27-22. No Indiana is not the best  team in the Big Ten. Neither, most likely is Nebraska. But the football team now has a new standard and Mike Riley has officially put his stamp on the program.
This article originally appeared on