Nebraska Football: Riley Has Huskers Working on a Return to Relevancy
Matt Koeppe/FanSided via Husker Corner

Fansided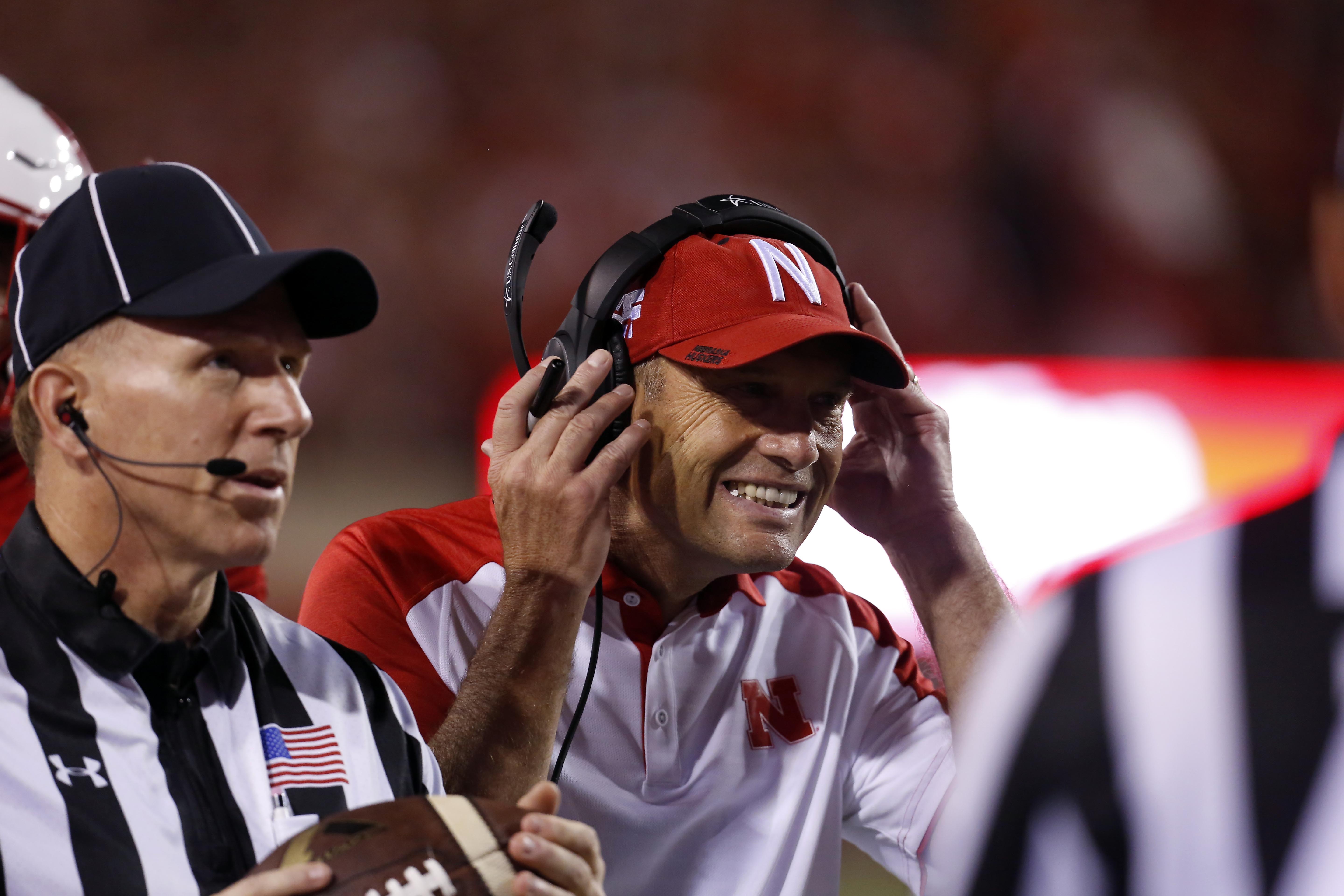 Oh, that magic word. Every fan base longs for it to be true about their program. Nebraska football fans are no different. They all want relevancy.
College football fans want their program talked about. They want their team in the national spotlight. They yearn for it to be known and loved on the national recruiting scale, to dream of their team playing under the lights in primetime. They crave for their team to be discussed, debated, and analyzed on television by ESPN, Fox Sports and all the talking heads.
Relevancy. That is the goal. Slowly but surely, Nebraska football is working quickly on getting back there.
The Right Men for the Job
It all started with a hire. Athletic director Shawn Eichorst surprised most of the college football world when he appointed Mike Riley the head coach of the Huskers. That hire brought debate and criticism (plenty still to this day), but also raised some important eyebrows.
Some say it is not what you know, but rather who you know. Riley coached NFL star Keyshawn Johnson at USC, where they built a strong relationship. The bond was strong enough for Johnson to guide top-tier prospects to Nebraska including his own son.
A trend now known as the "Calibraska Movement" started. Top talent from the Golden State and others began to take notice of what was going on. It led to some big star power coming to Lincoln in the summer before the 2016 season for a Friday Night Lights camp.
When first hired, Riley quickly put together his new staff. He would bring in a bright-eyed, fun wide receivers coach named Keith Williams. Known as "Dr. Route", Williams is held in high esteem. Many high-profile NFL players come back to work with him during the off-season. A very attractive thought for many top wideout prospects for a number of reasons.
Furthermore, Riley recently added assistant coach Donte Williams who is well-known among the West Coast and liked by big-time recruits. The addition of the latter Williams has brought the Huskers back in the mix with some major prospects right before National Signing Day. The attention is bringing Nebraska back to the minds of kids who never knew the glory days of the 1990s.
In addition, new defensive coordinator Bob Diaco has had a lot of success as at the position and is seen as a home run hire nationally. It is even believed Nebraska beat out Arkansas for the hire. People should take notice when a school wins battles like that.
Shooting for the Stars
Riley has proven that he is not afraid to go against the top dogs of the recruiting world. Time and time again, the Nebraska staff has shown who they're going against for the best caliber of recruit doesn't phase them. They believe they will compete and rip recruits away from the likes of Alabama, Ohio State and others.
If a team wants relevancy, they need their brand to mean something when the best recruits get mail with the school's seal on it. Riley and his staff have brought this back to Nebraska football. The Huskers had more four and five-star recruits on campus this past season than fans can remember stopping by in a long time.
Nebraska may not land all of these guys, but the attention means something. Recruits are taking notice. The coaching staff Riley has put in place helps, but the talent that is taking official visits to Lincoln is grabbing the attention of other top prospects. It also helps that some of those major recruits have already committed. Most recently, four-star receiver Tyjon Lindsey.
As a result, fans have more of a reason to be excited and optimistic about National Signing Day than they have had in recent years. The Nebraska football staff has positioned itself nicely with talented players. Many are closing in on announcing their commitment, but some will wait until the big day on February 1. Look for the Big Red to make some more waves on the national scene as the day approaches.
The Primetime Spotlight
Another part of making a team relevant is consistently being in the Top 25 rankings. Nebraska is still working on this, but starting out with seven wins and zero losses helped this past season. Being ranked gives a team national attention, but it also helps them get games where they need to be: in primetime.
If you manage to get there, the likelihood of a night game goes up. These are also televised by the bigger sports networks and is during the time when most people are watching whether fans or — get this — recruits. It is the complete opposite of the despised Big Ten 11 a.m. games.
In 2014, Nebraska appeared in four pre-noon kickoffs during the regular season and only three primetime games. In 2015, the Huskers played in three 11 a.m. games and just one under the spotlight during the regular season. That's assuming playing South Alabama at 7 p.m. on BTN does not count (maybe for a half game).
However, in 2016, the Big Red appeared in just two early-riser games and found themselves playing four in the most coveted of spots.
Scheduling does not always allow for top teams to play in primetime, but teams also have to position themselves to play in the time frame. College football fans want to see the best of the day's currently-ranked teams play in the spotlight.
Nebraska is working itself back into this mix of teams. With a healthy injection of talent which it's now seeing, it can avoid some of the more unfortunate losses it saw during this past season, find its way into the Top 25 (if not better) and back into the games that truly matter like the Big Ten Championship.
This article originally appeared on