Nebraska Football: Loss to Iowa a Blessing in Disguise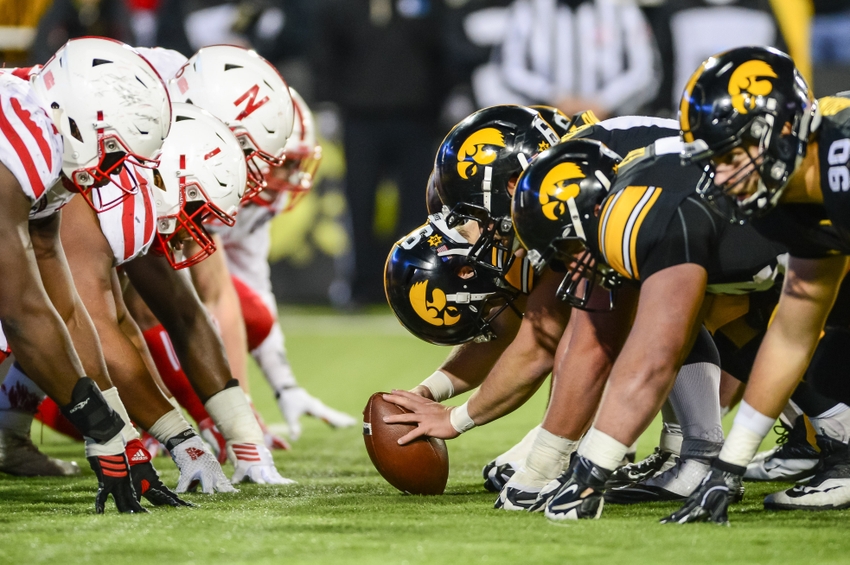 When the Nebraska football team was trounced by Iowa 40-10, darkness spread across all of Husker Nation. More fuel had been added to the fire of a potential rivalry with the Hawkeyes and plenty of co-workers had even more reason to gloat. That said, Iowa may have done Nebraska a favor in the long run.
It's time for some RealTalk®. I take a lot of pride in covering these young men, watching what they can do athletically and standing on the Memorial Stadium turf while "Let Me Clear My Throat" plays. That said, while the Nebraska football team wanted to be in Indianapolis, it's for the best that it isn't.
I understand that's not a popular opinion on the surface, but let me explain.
The Huskers are still as dinged up as ever. Tommy Armstrong, Jr. showed that even with a fake hamstring he couldn't be the athlete that Big Red fans know and love. Ryker Fyfe can't deliver an effective performance with his hand all wrapped up. A package of plays for Zack Darlington isn't going to fool Penn State's defense.
Yes, Nebraska could be game planning for a tilt against the Nittany Lions. Instead, the coaching staff is back on the road recruiting for the future and the Nebraska football team is doing the most important thing it can do leading into the bowl season: heal.
I don't doubt the courage and hard-nosed attitude that players like Armstrong, Jordan Westerkamp and others have when they feel that they could win the day and hold the Stagg Championship Trophy high.
My skepticism comes from the team currently resembling a M*A*S*H unit and a performance against Iowa that — and I hate to say this — looked like some players quit in the second half.
Give me a squad that has a month to tend to their wounds, a Tommy Armstrong that is back to his true form and a team that has weeks to gameplan. I will show you a bunch of Huskers that can end this season on a high note like they did last year.
In the meantime, the coaching staff is making sure commits are solid and heading out to visit the likes of wide receiver Jamire Calvin, offensive tackle Foster Sarell and linebacker Isaac Slade-Matautia.
Want your voice heard? Join the Husker Corner team!
This is the time when the staff makes sure that the 2017 class ends with a bang and not a whimper. Yes, Husker fans are a bit worried that there hasn't been a commitment in a while. However, this is big boy recruiting. It goes down to the wire and National Signing Day is more like Christmas than ever before.
So while losing to Iowa was embarrassing on multiple fronts, the team itself has plenty of time to figure out how to send the seniors out in style and coaches are working to make sure the Hawkeyes' visit next year isn't so satisfying.
This article originally appeared on