Nebraska Football: Husker Tailgate Week 11, Time to 'GO-for' the win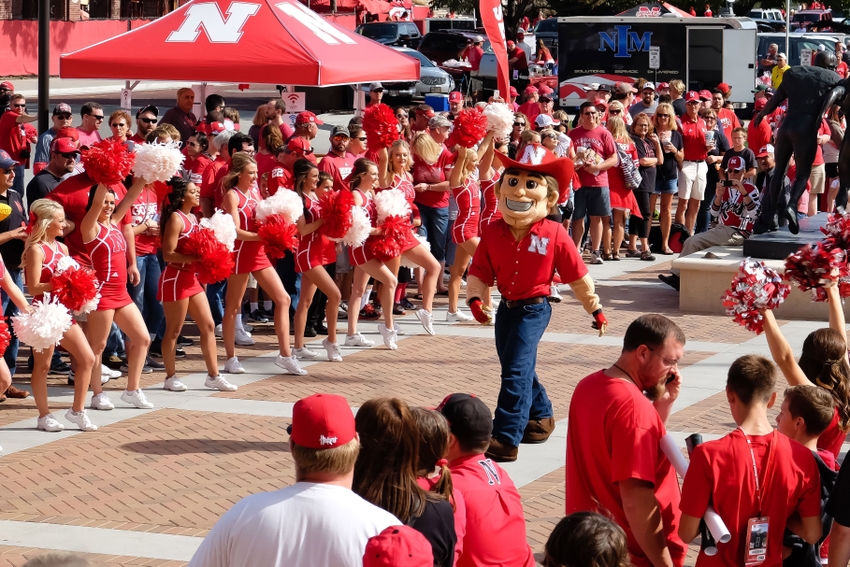 Nebraska football has a night home game against Minnesota, including a student section blackout, and it's time to GO-pher the WIN! (Couldn't help myself).
The loss to Ohio State last week really stunk. I mean like a horrific kind of stank. You know the kind I mean. That nasty kind of stink like when the office idiot burns popcorn in the microwave. Unlike that smell, the bad taste that's left in your mouth from the pounding last week should not linger as long in the air this week.
Plus, I've got some tasty goodness for you to compliment this week's matchup with the Minnesota Golden Gophers.
What should concern you about the Northmen rolling into town? They are a confident Gopher team coming off 4 wins in a row. Quarterback Mitch Leidner is good but not as good in a 3rd and long, so its time for the Blackshirts to actually finish tackles this week.
Rodney Smith is probably the better running back the two the Gophers feature, but both are sturdy. They will use shifts and multiple personnel to try to gain an advantage so the BIG RED will need to be sharp.
Nebraska Football Student Section Prepares For Blackout On Saturday
There is some good news for the Cornhuskers despite the still banged up O Line. The home team has the edge at the skill positions; receivers and secondary. This is where I think the game swings in our favor.
Hopefully Stanley Morgan has changed gloves and can hold onto more of the passes tossed his way. Jordan Westerkamp feels better and I look for him to be crucial to giving the QB confidence early on. Look for some verticals in this one.
And in case anyone asks, Nebraska University never technically said Tommy Armstrong suffered a concussion. He is, however, going through the protocol as a measure of protection. I will be very surprised if he's not out there Saturday night. Make no mistake though, it's up to the medical staff and trainers, not Coach Riley.
But enough of the football chatter. It's a 6:30 game. I know, who planned for that in November, right? So not only will it be about winning, but it will be about keeping warm. Kickoff temperature should be at 48 degrees after peaking at a sunny 55 in the afternoon. It will be about 40 degrees by the end of the game. My recommendation is dress in layers.
What are other ways to keep warm if you're chilly? How about eating some chili! And this week I'm excited to bring you a recipe from our very own former Husker,  Adam Carriker! If you're not familiar with his Carriker Chronicles, you should probably re-evaluate your Big Red fanship. Follow him on facebook and on twitter here.
One reason I really like his analysis is that I can understand his verbiage (not having played the game and used the terminology). So a big thanks to Adam for sharing Chili Con Carriker!
Chili Con Carriker
4 cans dark red kidney beans
3 1/2 – 4 lbs. browned hamburger
1 can tomato soup
1 can tomato sauce
2 cans Italian stewed tomatoes
2 diced green bell peppers
2 cut jalapeno peppers
1 Tbsp chili powder
Adam says put it all in the crock pot. Depending on whether you want it quickly, set it on high for 4 hours, or if you've really planned ahead and are in no rush, keep it on low all day.
Make sure to stir it every once in a while and you may need to add a little water. Feel free to serve with cheddar cheese and crackers and pair it with some cinnamon rolls. Big thanks to the BIG guy for sharing the recipe with us. Don't forget to keep up with his Carriker Chronicles for analysis and insight from a guy who's definitely been there.
You want another suggestion on how to keep warm in case you don't have a snuggle buddy for the Husker football game and a way to tie in the cinnamon element? Yes, I'm talking about FIREBALL! Last year I mixed it with apple cider and orange jello.
This time I'm adding a cranberry flavor to the jello shot recipe. For a small box of jello (I use sugar free) add 1 cup of hot water and stir until it's dissolved. Pour in 3/4 cup of Fireball whiskey. You can switch out for other cinnamon whiskeys as well. Pour into shot cups and chill. No pun intended.
I can't believe there are only 3 games left to the season. It seems like just yesterday we were reading about fall camp. But when you put together a list of the injuries this season so far, it feels like it's been 6 months.
Fortunately, not a lot of serious season ending injuries for Nebraska. Although it was certainly scary to see Armstrong strapped to a board. At the end of the day, whether we win or lose, it's about more than just a game. And night games are always electric at Memorial Stadium!
It's gonna be good to be back home.

No place like it.
No place like Nebraska.

🔴🌽✊ #GBR #MemorialStadiumMondays pic.twitter.com/sxWVWZox7S

— Nebraska Football (@HuskerFBNation) November 7, 2016
I would be remiss if I didn't recognize the efforts by Ohio State to pay tribute to  Sam Foltz's memory last week. The SF27 logo on the wall, the helmet with 27 stickers, and the Band got in on the action too. Props to OSU, indeed. Scarlet and Game also coordinated with us for player and game insight, so a BIG RED THANK YOU to all involved!
Want your voice heard? Join the Husker Corner team!
Only two tailgates left. Dress in layers. If you're in the student section, they're calling for a BLACKOUT. Bring your voices. Cheer on the Huskers. Hit me up on Twitter (@Kelian_NE) if you have recipes you would like to share and make sure to welcome the many men and women from the North with open arms. It's what we do as Nebraska fans. And as always, GO BIG RED!!!
This article originally appeared on