Nebraska Football: Husker Tailgate, Week 10 in the Horseshoe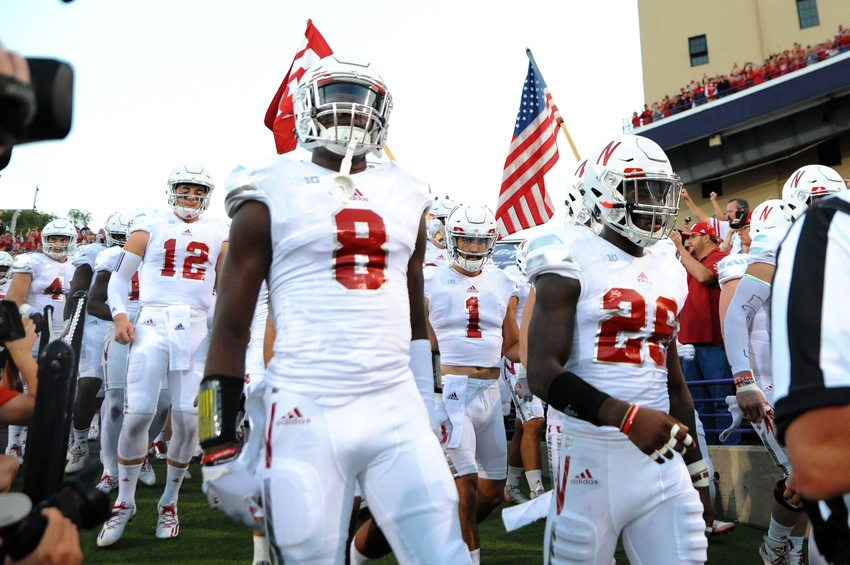 Nebraska football fans can tailgate with the best of them, and here's our take for some week 10 fun in the Big Horseshoe.
Time for the Huskers to get lucky at the Horseshoe. For this game, it's not only a question of which Tommy Armstrong will show up, but which Ohio State will show up?
In case you haven't paid attention, the Buckeyes were cruising through their schedule (77-10, 43-10, 45-24, and 58-0) and then Indiana hung with them for a while, Wisconsin took them to OT, Penn State BEAT then, and Northwestern should have.
This team is dangerous. QB J.T. Barrett has 17 touchdowns, only 4 interceptions and is a semifinalist for the Maxwell Award.  He can toss it and run with it. He has other teammates who run it well too – RBs Mike Weber and Curtis Samuel.
Nebraska vs Wisconsin Live Stream: Watch Cornhuskers vs Badgers Online
Bucky likes to spread it out on offense and be prepared for a lot of man to man coverage. What I call "prom night" coverage.
They also have a stout defense with linebackers whose stats rival Huskers Banderas and Rose-Ivey. OSU likes to be physical. Kind of sounds like "wash, rinse and repeat." It's a big stage and Big Red will need to play their best game to date to hang a W on the board.
Don't get me wrong, I fully believe Coach Riley can get the Cornhuskers together and get it handled. There may even be dancing in the streets when it happens. But it will take a complete game from all involved to win in Columbus.
I think it will be close. And like last week, I think it will be decided by whichever team is able to get more big chunk yardage plays. For a deeper look into the game go here.
Enough of the gridiron gossip, let's get into the grilling goodness! It's a late start and another homegate means you can really load up the tailgate table. Plus the unseasonably warm weather in Nebraska will still facilitate grilling outside so there are lots of options.
I'll start with a super quick and easy dip. It's what I call a "whip and chip" style recipe because you whip it together, let it chill, and then grab the chips (or crackers) .
Million Dollar Dip
5 chopped green onions
8 oz. shredded cheddar cheese
1 ½ cups mayonnaise
¼ cup real bacon bits
¼ cup slivered almonds
Mix this all together and let it chill for at least 2 hours. Serve with a hearty cracker
Before you get to grilling steaks or burgers, drop these scallop appetizers on the grill. After being inspired by the Husker coaches' good adjustments at the half, I've also made adjustments to this recipe by using the same ingredients but subbing shrimp and bacon instead of the scallops and prosciutto. Kind of like subbing Wilbon for Newby.
Each has a tasty but different style. Get creative. If you are using wooden skewers instead of metal, don't forget to soak them prior to grilling. This appetizer makes a nice light option to enjoy by itself or, in addition to the main feature similar to a surf and turf.
Grilled Prosciutto Wrapped Scallops
1 clove minced garlic
Olive oil
2 Tbsp freshly squeezed lemon juice
½ tsp salt
12 large sea scallops
6 thin slices prosciutto, sliced in half lengthwise
Combine the garlic and 3 tablespoons olive oil, lemon juice and salt. Add scallops and toss to coat. Wrap each scallop with 1 strip of prosciutto. Thread 2 scallops on each skewer and brush with additional oil. Grill scallops on a medium –high heat about 5 inches above the heat for 3-4 minutes per side or until just cooked through and the prosciutto is slightly crispy.
When you're looking at another week to get better.

Strap it up.
😈✊ #MondayMotivation pic.twitter.com/AXjubBFCXd

— Nebraska Football (@HuskerFBNation) October 31, 2016

Time for the Cornhuskers to strap it up and get to work. It's going to be another long day of building anticipation until kick off at 7:00 pm on ABC. And a word of warning, Kirk Herbstreit will be on the call for the game. (insert HUGE eye roll here)
Honestly, I'm probably going to have my radio dial set for 92.3 FM and turn down the tv. Do I think he's a Husker hater? Let me put it delicately, I don't appreciate anyone who is unprofessional in the way they do their job. So while I appreciate the Olympic level backstroke he's trying to achieve lately, it's a sinking effort in my book.
Ranked 10th in the first @CFBPlayoff rankings.

🔴🌽✊ pic.twitter.com/L3wTMwHFiz

— Nebraska Football (@HuskerFBNation) November 1, 2016

Right now BIG RED is ranked 10th in the first playoff rankings. That's pretty great considering how Riley's first year in Lincoln ended. It won't be easy winning in the horseshoe but a W there would definitely boost the Cornhusker stock.
The players believe they can win. The coaches believe they can win. I believe they can win. It will be a low scoring game which means every yard will be a big deal. And big chunk plays will be as crucial as barbeque sauce is to ribs.
Want your voice heard? Join the Husker Corner team!
Finish up the yard work, get the chips and dip out, warm up the grill and get ready for another exciting Saturday night. There will be some kind of tribute to Sam Foltz during the game or during halftime by the band so don't wander too far from the tv. Feel free to hit me up with your favorite tailgate recipes on Twitter at @kelian_NE. As always, GO BIG RED!
This article originally appeared on