Nebraska Cornhuskers Still On Outside Looking In For New AP Top 25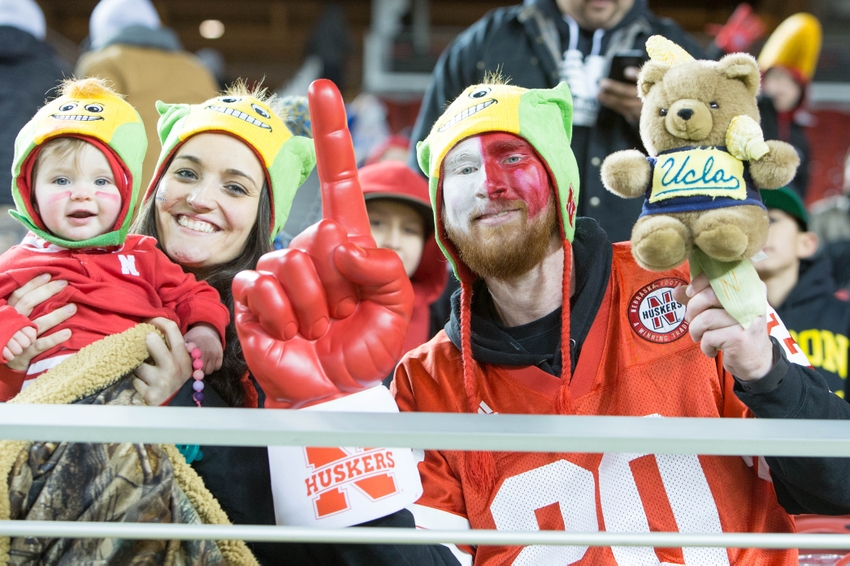 The Nebraska Cornhuskers' 43-10 win over Fresno State netted them two more votes in the AP poll but they remain unranked.
It was highly unlikely that the Huskers would get back into the AP Top 25 after just one week of the college football season, but there was some hope they would get more than the 13 votes they garnered.
It's a safe bet major upset victories by Texas (who jumped from unranked to 11th in the poll) and Wisconsin (who went from unranked to 10th) were a bigger roadblock to the Nebraska Cornhuskers than the fact they didn't look all that impressive against Fresno State in the first half.
Wisconsin and Texas were easily the biggest upsets of the college football world last weekend. The Badgers did garner 42 votes in the AP preseason poll, but that wasn't enough to get them into the top 25. Their 16-14 victory over then 5th ranked LSU was apparently plenty to convince AP voters they had made an oversight.
The same could be said of the Texas Longhorns who had just one more vote (12) than Nebraska did in the pre-season poll. With their double overtime victory over Notre Dame, the pollsters moved Texas from unranked to 11th in the country.
Interestingly, despite the AP's sudden respect for Wisconsin, LSU took the biggest tumble in this week's polls, falling all the way to 21st. Notre Dame took a tumble too, falling to 18th.
In regards to other Big Ten schools in the polls, there wasn't a ton of movement though Ohio State and Michigan did each move up a couple of slots. OSU jumped from 6th to 4th and Michigan moved from 7th to 5th. The Michigan State Spartans held steady at number 12 for the second straight week, while Iowa moved up one spot, from 17th to 16th in this week's poll.
With the addition of Wisconsin, the Big Ten conference now has five teams in the AP Top 25. which puts them just behind the SEC's six for most teams of any conference in the Top 25. SEC could have had seven (half of its conference) if not for the pollsters deciding Florida and Miami needed to switch places despite both teams winning.
Florida started last week ranked 25th while Miami was unranked. This week Florida has fallen out of the AP Top 25 and Miami  is in for the first time since 2013.
This article originally appeared on