Armstrong settling into pro-style offense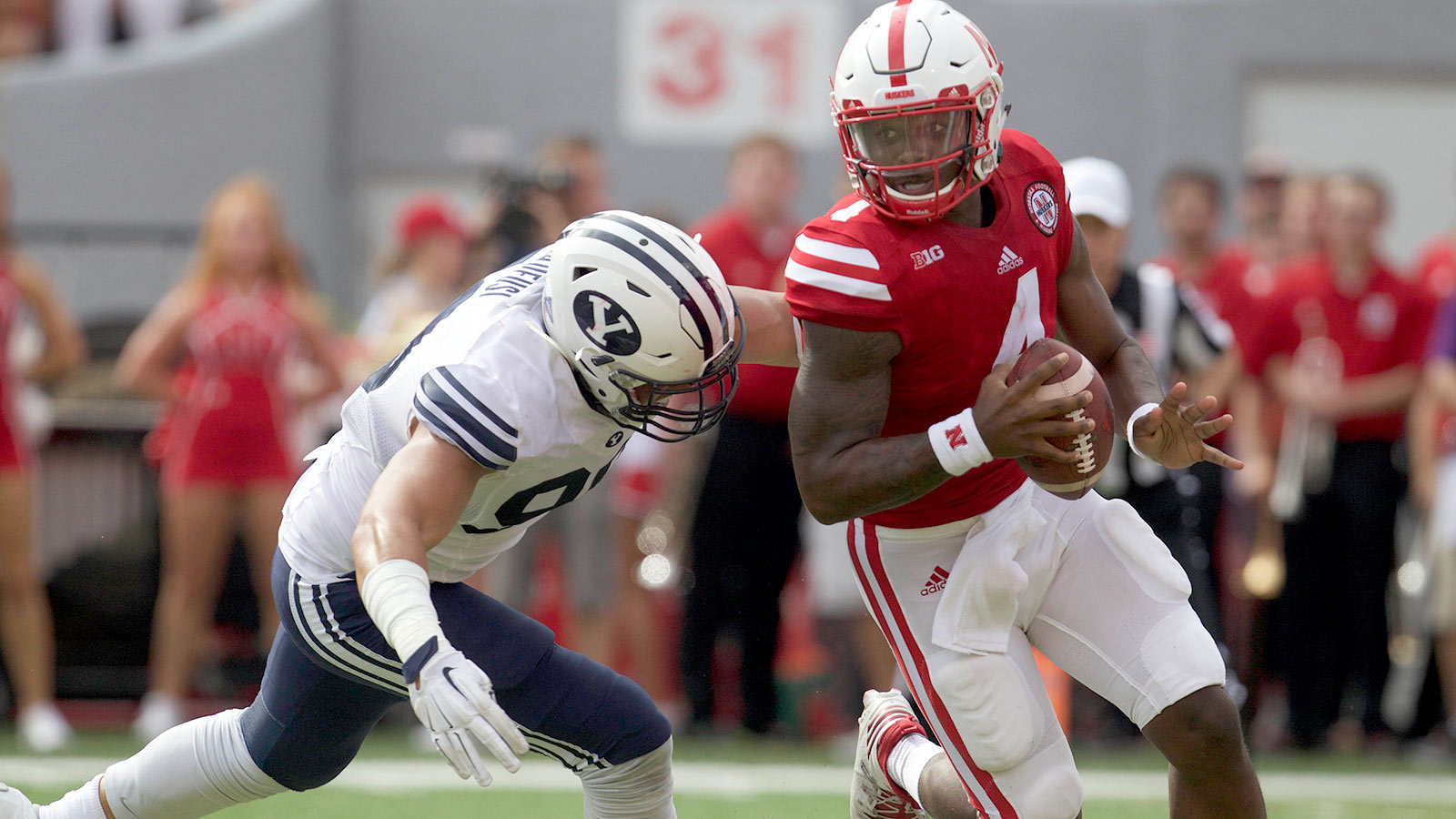 Coming into the 2015 season there was a lot of talk about Mike Riley and Danny Langsdorf mixing in more zone-read style running with their dual threat quarterback Tommy Armstrong.
So far, that has not come to fruition as Armstrong has been a relectant runner, having only rushed twice against South Alabama. Perhaps Armstrong is warming up to the idea of using his athleticism to help spread the ball around to his playmakers:
"It's better on my body," Armstrong said. "We have running backs that can run. I've got to be smart when it comes to running. Sometimes I realize I have to sit back and keep my eyes upfield and look for my receivers a bit more. That's where less running comes from — being educated a little bit more about being a quarterback and knowing when I need to run and understanding that it's OK to throw the ball away and live to fight another down. This first couple games I've seen that happen on film."
Long term, this is a great thing for Nebraska. If Armstrong can effectively throw from the pocket while still scrambling in key situations, it makes this team especially dangerous to defend. There may be bumps and bruises along the way but the captain's embracing of the new offense is best for the program.
(h/t Omaha World Herald)