NCAA Grants Thomas Sirk Additional Year of Eligibility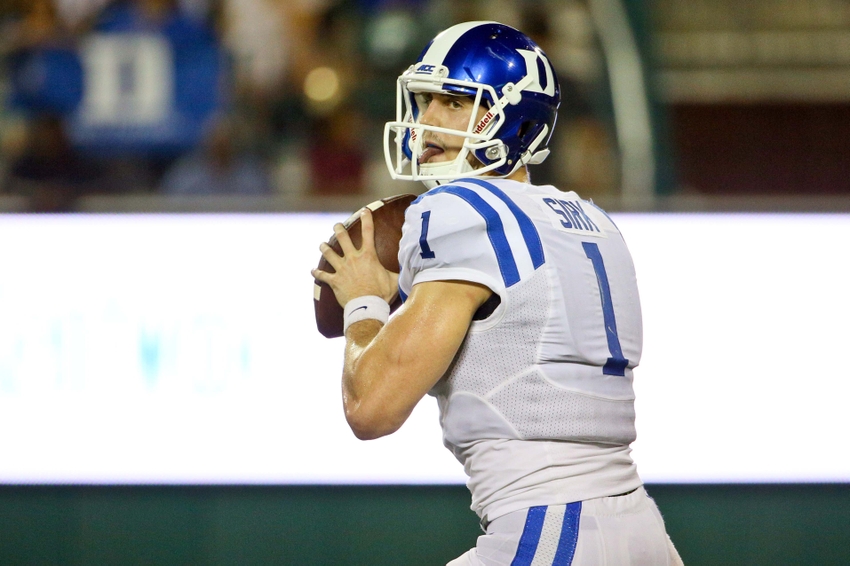 Duke redshirt senior quarterback Thomas Sirk has been granted an extra year of eligibility by the NCAA after missing the season with an Achilles tear.
Duke Football recently announced that quarterback Thomas Sirk has been granted an additional year of eligibility by the NCAA. Sirk was expected to be the starting QB this season after recovering from a left Achilles tear but injured it again right before the season began.
Thomas Sirk started in 12 games for Duke Football last season recording 2,625 passing yards with 16 touchdowns and 803 rushing yards for eight touchdowns. His 2015 campaign is ranked as the second-highest single-season offensive yard total in school history. He was projected to be one of the most underrated players in the conference this season and was co-MVP of Duke's Pinstripe Bowl win to help the program win their first postseason game in over 50 years.
The extension comes as a surprise, after many believed that Thomas Sirk's career with the Blue Devils was over after suffering three Achilles injuries in 2013, February 2016, and then in August before the season began. Sirk is excited to be back with the team next year and will continue to be enrolled as a graduate student at Duke University:
"I'm so grateful to have a sixth year to continue my dream of playing college football and, academically, work towards another degree from Duke University."
It will be interesting to see how well Sirk recovers from injury and what head coach David Cutcliffe decides to do with the lineup next season. The offense will be very talented next year either way, whether he sticks with Daniel Jones or goes back to Thomas Sirk.
This article originally appeared on