NCAA Football video game will return one day, EA Sports exec says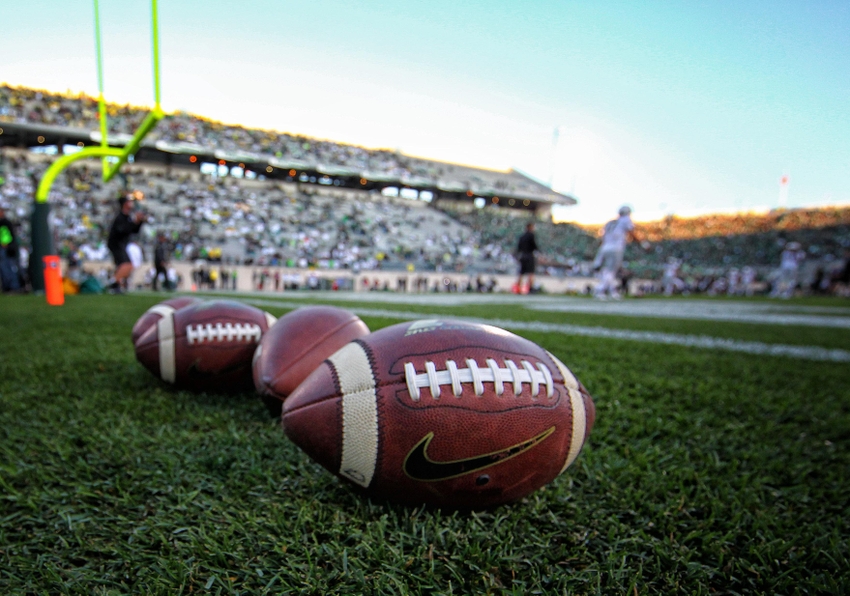 The NCAA Football video game has been gone for three years but an executive from EA Sports believes it'll be back one day.
The start of the college football season is here. For years, that also meant it was time to play your buddy, roommate in college or friend across the world online in NCAA Football.
Sadly, EA Sports discontinued making the game after the Ed O'Bannon lawsuit three years ago. For many fans of the best college football video game ever made, it was like mourning the loss of a dear friend. I spent countless hours recruiting, creating players and playing games to make my dynasty better than anything Nick Saban could do.
That void in my life has yet to be replaced and my video game career has come to an abrupt end like Michael Jordan retiring for the first time. However, could there be a light at the end of the tunnel and the game returning just like MJ did?
EA chief competition officer Peter Moore did an extensive interview with IGN and offered a sliver of hope for fans that the game could be back.
Moore was asked about the O'Bannon lawsuit that will pay nearly 30,000 former student-athletes an average of $1,200 as part of the anti-trust lawsuit and if he thinks the game will return.
"It was a really sad day and we said, 'We just can't do this anymore,'" Moore said. "And one day I know we'll be back."
I can't help but think of Dumb and Dumber and Jim Carrey's character because he's saying there's a chance!
This is far from a confirmation that NCAA Football will be on the shelves of your local GameStop in time for next season. However, the sliver of an open door is all fans of the popular video game franchise need to have some hope.
Even if it will take years to make happen, you can bet the game will be the biggest seller of the year.
This article originally appeared on