NCAA Football: Has ACC Gained National Respect In Last Two Years?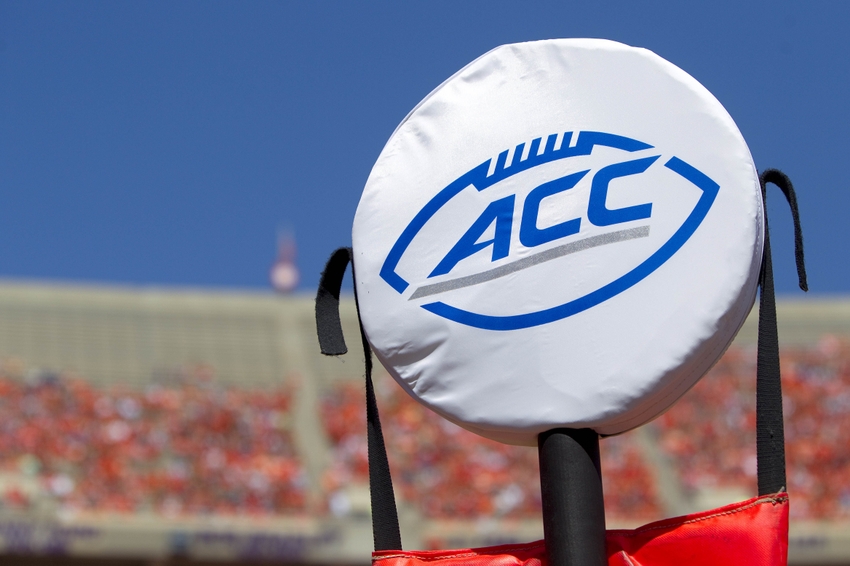 NCAA football has been tough sledding for the ACC conference the last 15 years. We discuss if the has ACC gained national respect over last two years.
Most NCAA football folk look at the ACC conference and automatically think about basketball. Fair point, they dominated college basketball similar to how the SEC has college football over the past 10-15 years.
However, things look like they are changing for the better when it comes to the perception of ACC football.
It's not where it needs to be, but it's changing as teams are getting results on the field and making good hires at programs that can prosper.
We take a look at three reasons why national perception bout ACC football could be changing for the better.
FSU 2014
Let's set the stage. It's preseason 2013 and FSU football is running roughshod all over the ACC. They are undefeated but didn't play a big out of conference opponent like the past three years to open the season.
FSU won the ACC as an undefeated team and there was some debate on if they would make one of the two slots in the final BCS system.
They did, and beat SEC West champion Auburn to give FSU its third national title in 20 years. Fast forward to 2014 with FSU as the preseason No. 1.
They had some shaky moments, but finished the regular season undefeated and won the ACC for the third consecutive year. However, some media members legitimately wanted to leave them out of the inaugural four team college playoff.
Ultimately, they made it as the No. 2 seed and lost to Oregon in the semifinals. I wrote this to set up how important the next section will be.
Clemson 2016
Clemson football has become an elite program under Dabo Swinney. In fact, if not for FSU, Clemson would have even more accolades under their belts.
Clemson made the national championship game as an undefeated ACC champion and took SEC champion to the wire before losing in the waining moments.
Clemson has returned to be ACC champions in 2016, and is one of the final four teams left in the college football playoff.
The biggest difference is Clemson had some shaky moments this season. They survived against Troy early in the season and should have lost at home to NC State. Clemson actually lost a game at home to a Pittsburgh team that finished fourth in the ACC Coastal division.
Yet, they are still one of the four teams left in the college playoff. Had this been 2014, forget about it.
Two Heisman Finalists
The ACC has two Heisman Finalists that will be traveling to New York in Louisville's Lamar Jackson and Clemson's Deshaun Watson.
I think the winner will definitely be between these two players as two of the other three shouldn't have gotten an invitation.
There should have been three ACC representatives in New York since FSU's Dalvin Cook got snubbed for the second year in a row. I guess the voter's said they were not going to give the ACC THAT much credit.
Watson was a finalist in 2015 and FSU's Jameis Winston won the award in 2013. So the ACC has been well represented for NCAA football's most coveted award.
Rankings
The ACC began the 2016 NCAA football season with five ranked teams in the top 25 by the AP(counting Notre Dame).
If we fast forward through week 14, the ACC STILL has five teams ranked in the top 25 (not counting Notre Dame).
Preseason Rankings:
No 2. Clemson
No. 4 FSU
No. 10 Notre Dame
No. 19 Louisville
No. 23 UNC
Post-Week 14 Rankings:
No. 2 Clemson
No. 10 FSU
No. 15 Louisville
No. 18 Virginia Tech
No. 24 Pittsburgh
Let's not forget that Pittsburgh (8-4) has wins over ACC champion Clemson and BIG 10 champion Penn State.
The SEC has six teams ranked in the preseason ( four in the top 11) and finished with five teams ranked in the top 25. Alabama was No. 1 and the next SEC team was Auburn at No. 14 with FOUR losses.
Conclusion
As you can see, some things have changed the past couple of years regarding the ACC conference and NCAA football.
The conference can actually lose a game and still make the four team college playoff, whereas FSU was undefeated and people wanted to keep them out.
The ACC has had four Heisman Trophy finalists since 2013 and will likely have its second Heisman winner this year.
The AP voters are showing more love to ACC teams in preseason rankings, and the ACC is doing its job of winning a good portion of those out of conference games compared to years past.
Heck, the ACC is 15-12 against the SEC over the past three years. Miami has hired a solid coach in Mark Richt that many believe will get that program back to prominence.
Virginia Tech looks to have made a solid hire in Jason Fuentes who won ACC Coach of the Year in his first season.
Don't look now, but the ACC could be positioning itself to be a real player in NCAA football over the next couple of years.
This article originally appeared on