Mullen on preseason: If they don't vote us first, hopefully they vote us last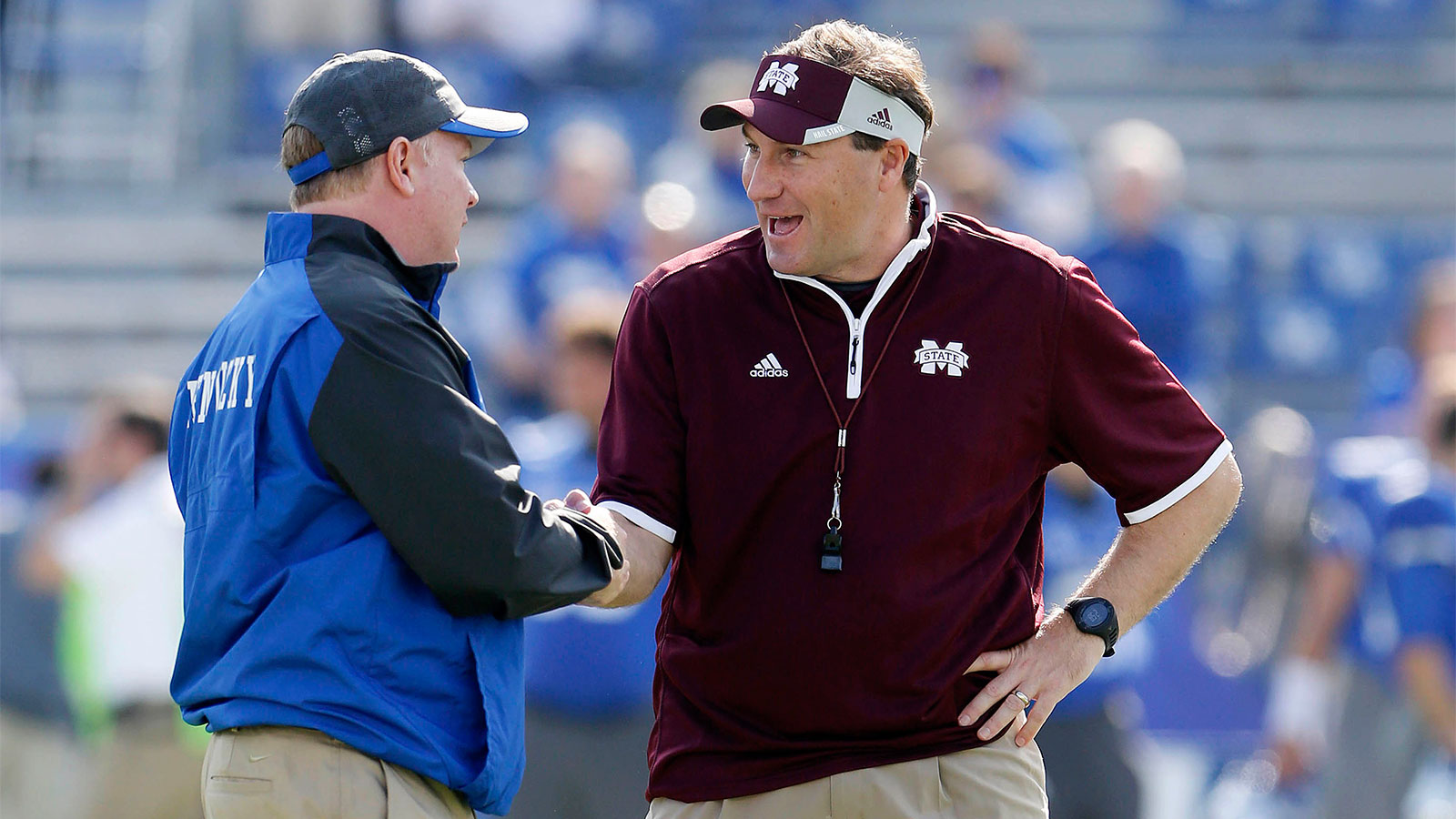 Mississippi State has gotten use to being the underdog, why should this year be any different? Last season the media picked the Bulldogs to finish last in the SEC West during the league's media day event and despite a rise to the number one ranking in the country last season, Dan Mullen is expecting more of the same this season.
As a featured guest of the Paul Finebaum Show Wednesday, the Mississippi State coach was asked about his thoughts on the possibility of being ranked last in the division leading up to the season once again.
"If they're not going to vote us first, hopefully they vote us last so our guys get motivated and get kind of pissed," said Mullen.
As the coach points out, his team has been here before.
"I think they vote us last every year," Mullen said. "They voted us last last year and we did OK."
Also worth mentioning, Auburn's quarterback Jeremy Johnson, who has scored 10 touchdowns in his career, is currently listed at 10:1 odds for the Heisman Trophy. On the other hand, Dak Prescott, who scored 42 touchdowns last season, is listed at 12:1 odds.
How many seasons will it take for the league to stop underestimating the Bulldogs? It appears it will take at least one more successful season before State is taken seriously. A position they seem to be fine with.
Doubt them at your own risk. Hail State.
(h/t Paul Finebaum Show)