PHOTO: Muhammad Ali's at the Louisville-Florida State game
The Los Angeles Lakers may have had Jack Nicholson, Floyd Mayweather, Kanye West, and Kim Kardashian on hand for their home opener Tuesday night, but the Louisville Cardinal did them one better.
Muhammad Ali, a Louisville native, was in attendance for the No. 25 Cardinals' Thursday night matchup with No. 2 Florida State, decked out in team colors.
The Greatest is at FSU-Louisville on the 40th anniversary of the "Rumble in the Jungle" http://t.co/WzxRRR6aBw pic.twitter.com/BounIBdFiD

— SB Nation (@SBNation) October 31, 2014
To no one's surprise, they showed "The Greatest" on the Jumbotron.
The #WorldsGreatest is here tonight! It's Muhammad Ali! #LOUvsFSU pic.twitter.com/qBNz7npSGE

— Adrian Beecher (@BeecherAdrian) October 31, 2014
It's not the first time Ali's shown his support for the Cardinals. Here he is in January 2013 at the Sugar Bowl, where he represented Louisville in the coin toss.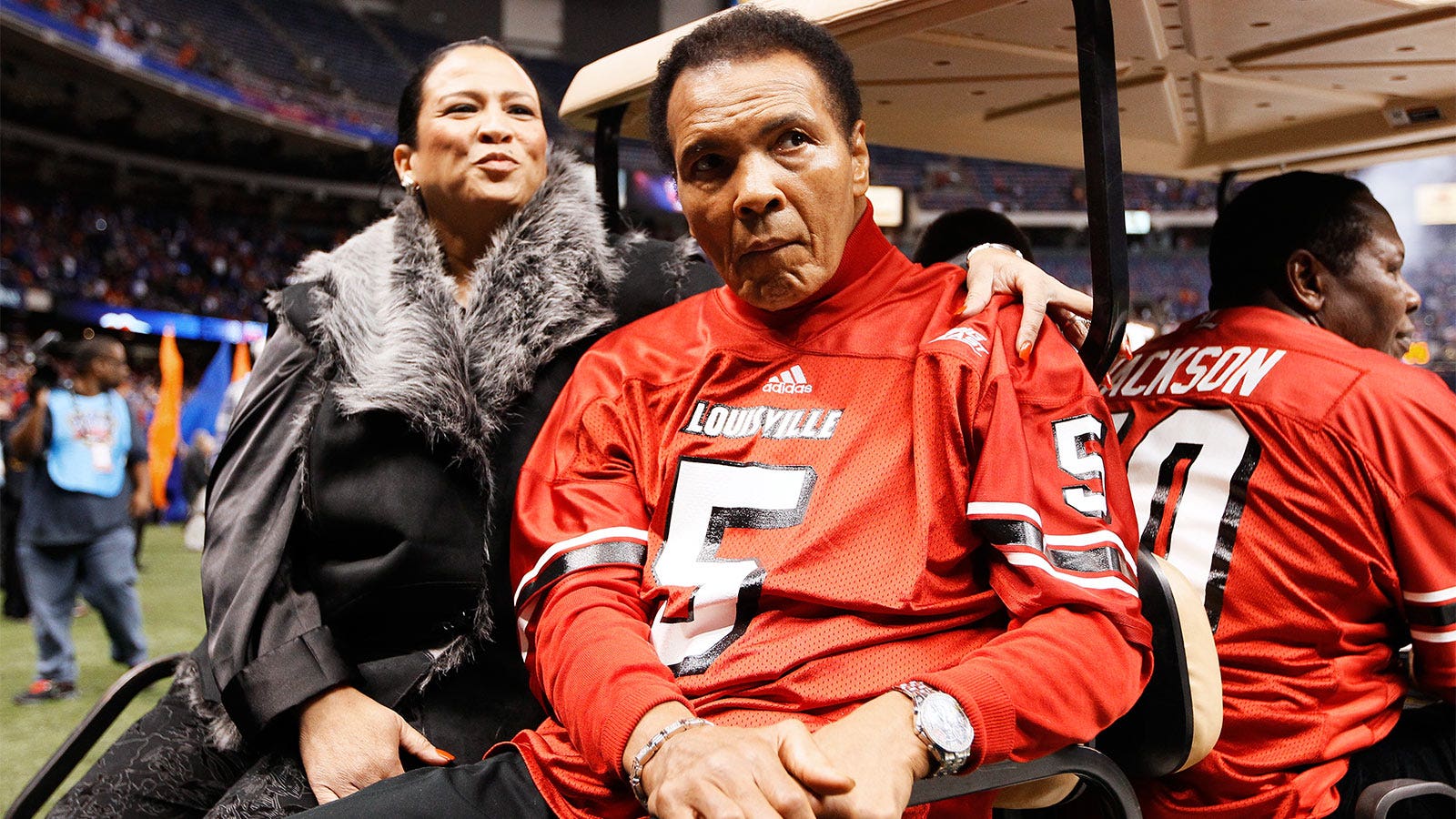 Now that's some serious star power. Take note L.A.