MSU football history: The 2009 Kentucky game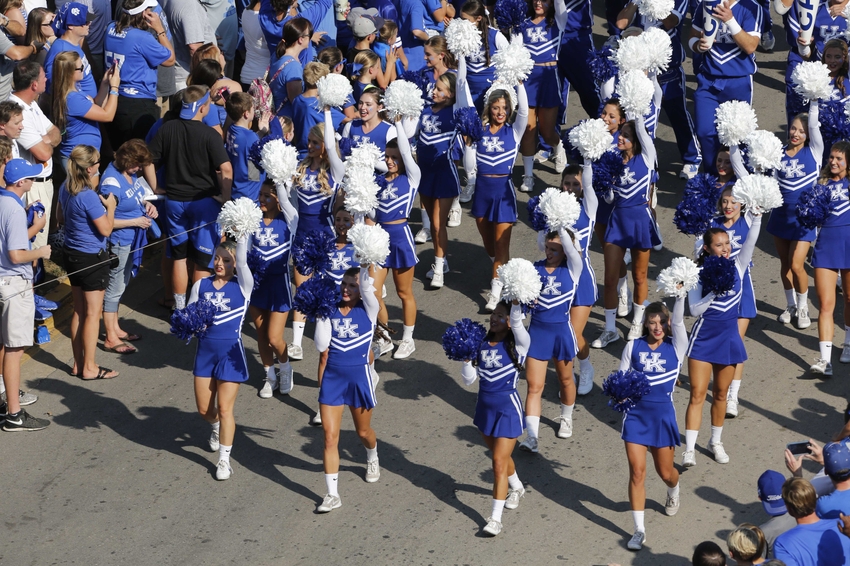 Mississippi State and Kentucky are charter member of the SEC, but prior to 1990 they had only played 17 times in football.
Since 1990, the Bulldogs and Wildcats have played every year.  In 1992, when the SEC expanded from 10 to 12 teams, Kentucky, along with South Carolina, became one of Mississippi State's permanent cross divisional rivals from the SEC East.  When the conference schedule was modified to include just one cross-divisional rival, Kentucky remained State's permanent Eastern Division opponent.
The official record book shows MSU leads the series 22-21, but the on-the-field record is 23-20 MSU, since the Bulldogs were required to forfeit their 1976 win over Kentucky due to NCAA sanctions.  State has won 7 straight over Kentucky under Dan Mullen, the longest streak by either team in the series.
Today we take a look at the 2009 game.  This was Dan Mullen's first meeting with Kentucky as a head coach, and the Bulldogs entered the contest with a 3-5 record against the 4-3 Wildcats.  An early field goal put MSU up 3-0, but Kentucky responded with two touchdowns to go up 14-3 in the second quarter.
But this night would belong to the Bulldogs' Anthony Dixon.  Dixon scored the first of two touchdowns in the second quarter, a one yard leap over the UK defensive line to close the gap to 14-10.  UK added a field goal on the last play of the first half to take a 17-10 lead at half, but State tied it up at 17 on with a 2 yard plunge by Christian Ducre early in the third quarter.
The Wildcats regained the lead at 24-17, but Bulldogs tied it up again with a 67 yard pass from Tyson Lee to O'Neal Wilder.  Dixon closed out the game's scoring with the eventual game winning TD, a 3 yard run at the end of the third quarter, and the MSU defense shutout Kentucky in the fourth quarter to preserve a 31-24 win.
Dixon was a workhorse in the game, carrying the ball 33 times for a school record 252 yards and a 7.6 yard per carry average.  In a postgame television interview, Dixon uttered the words that would later become a catch phrase for MSU athletics – "grinding for my State".  Dixon's highlights and interview can be seen here:
https://www.youtube.com/watch?v=zvHPZi7_apk
More from Maroon and White Nation
This article originally appeared on