MSU football history: 2000 vs. Arkansas and what could have been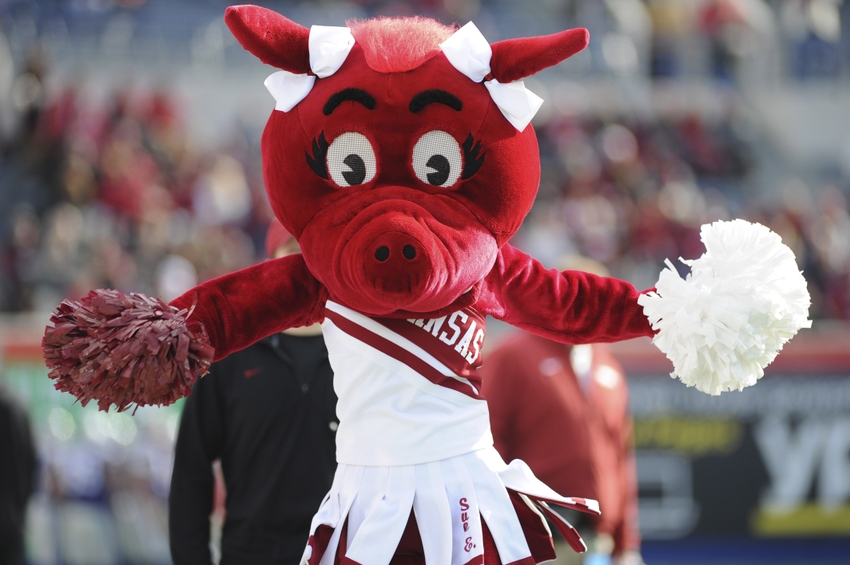 MSU had it all in front of them in 2000 when Arkansas came to Scott Field.
When looking back at the Jackie Sherrill era, a lot of folks point to 1998 when MSU won the West. Others point to 1999 with the thrilling Egg Bowl victory and 10-2 record. But when I think of that time, it always comes back to 2000 and what coulda shoulda woulda been a SEC championship.
The year started off great with three straight road games. The first two were victories over Memphis and BYU. Then there was heartbreak in Columbia when a walk-on QB comes in for the Gamecocks on 4th down for his first play of the game and throws a fade pass into the endzone for the game-winner.
The Bulldogs rebounded to defeat No. 3 Florida and No. 15 Auburn in consecutive weeks after the upset at South Carolina. The following week, State lost another close one at LSU. This time they had a 31-17 4th quarter lead before allowing 21 straight points, then tied it up at 38 and the game went into overtime where the Tigers eventually won.
Despite the two close losses on the road, MSU was able to post at 7-2 record after beating MTSU, Kentucky and Alabama rather easily in the three games following LSU. That set them up in a three-way tie for 1st place with Auburn and LSU. The next game: Arkansas.
The Hogs were a mediocre team in 2000, while State was ranked No. 13 in the nation and hosting the game. They took a 10-0 lead into the locker room at halftime, but things came unglued in the 2nd half. With the game tied at 10, Arkansas blocked a chip-shot field goal at the end of regulation to send it to overtime. State's 16-game home winning streak was snapped when Dontae Walker was stopped at the one yard line to end the game.
Arkansas would go on to beat LSU in Little Rock in the Battle for the Golden Boot, which sent Auburn to Atlanta for the SEC Championship Game. Of course, MSU lost the Egg Bowl to a mediocre Ole Miss team that year, but had they been playing for a SEC West title perhaps it would've been different.
Really, any of these three very close and unfortunate losses going the other way could've given State another shot at a SEC Championship. This time, however, they would've faced a team they'd beaten already (Florida) instead of the eventual national champions like they did in 1998.
More from Maroon and White Nation
This article originally appeared on