Mauk deserves some credit as Mizzou starter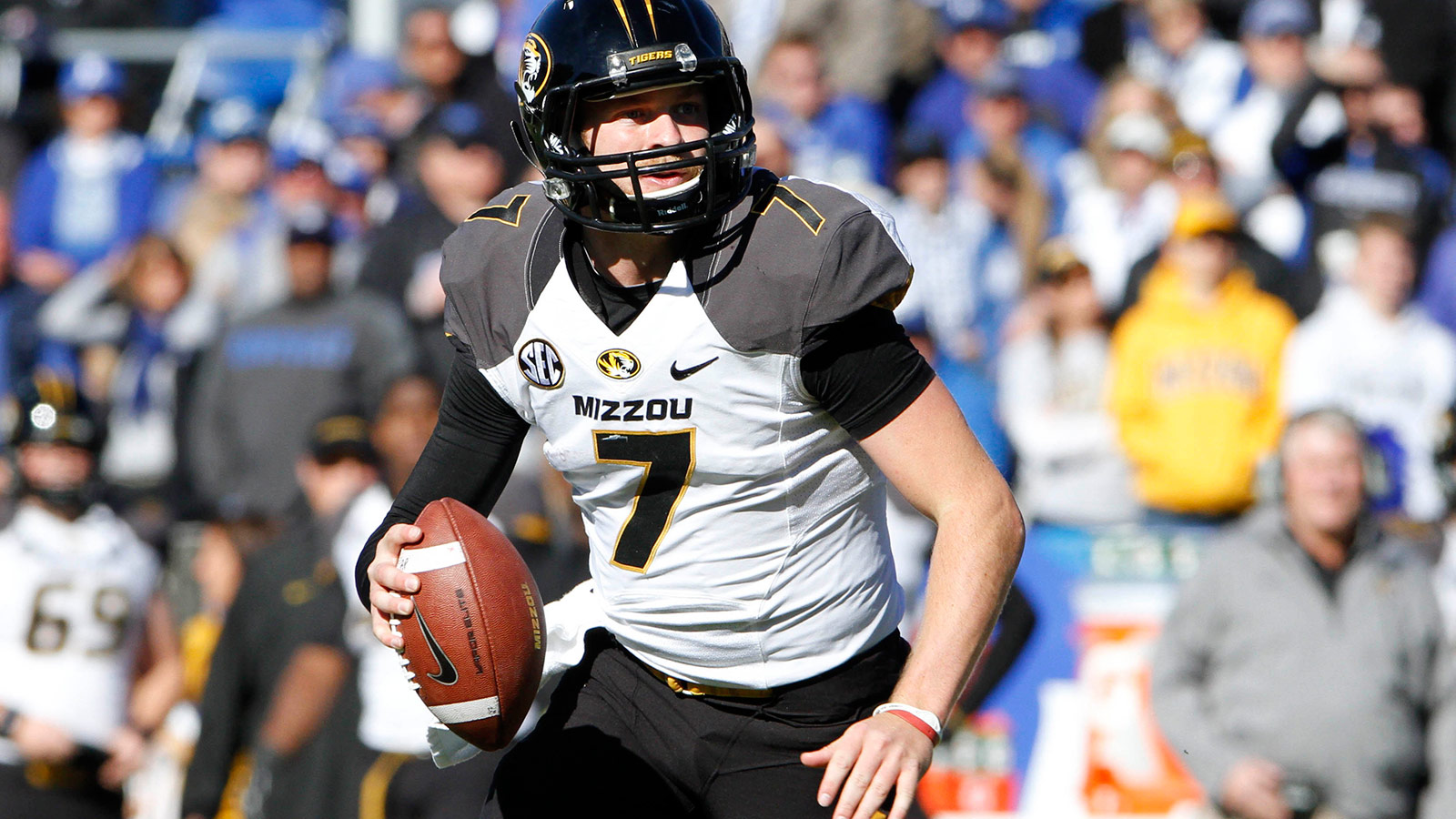 Maty Mauk isn't the most conventional quarterback in the world.
At 6'0″, he struggles at times to see over the line of scrimmage. Mauk's accuracy on passes is compromised, as is his consistency as a player. There are times in which a Missouri fan will want to pull their proverbial hair out over Mauk's play.
For all of the warts on the resume, Mauk finds a way to succeed.
In his first season as a full-time starter in 2014, he led the Tigers to a SEC East Division Title. Mauk threw for 25 touchdowns and 2,648 yards. This year, his rushing capabilities led the Tigers to a narrow 27-20 victory over Arkansas State on the road. Mauk led the Tigers with 75 yards on the ground, and was easily the most dynamic player on the night.
He's a player commanding great respect from his teammates. Mauk doesn't possess prototypical physical traits, but he's a tough-minded athlete full of moxie.
Missouri is looking to win its third-straight division title. If it does, Mauk will surely have a big hand in the success.
With Missouri's win last week & Mississippi State's loss, Maty Mauk now has started in more wins (16) than any SEC quarterback

— Dave Matter (@Dave_Matter) September 16, 2015
Mauk's 40 TD passes in his 20 career starts also leads all SEC QBs. Dak Prescott has 38, Brandon Allen with 37 (TD passes in starts only)

— Dave Matter (@Dave_Matter) September 16, 2015