Mississippi State vs. South Carolina point spread announced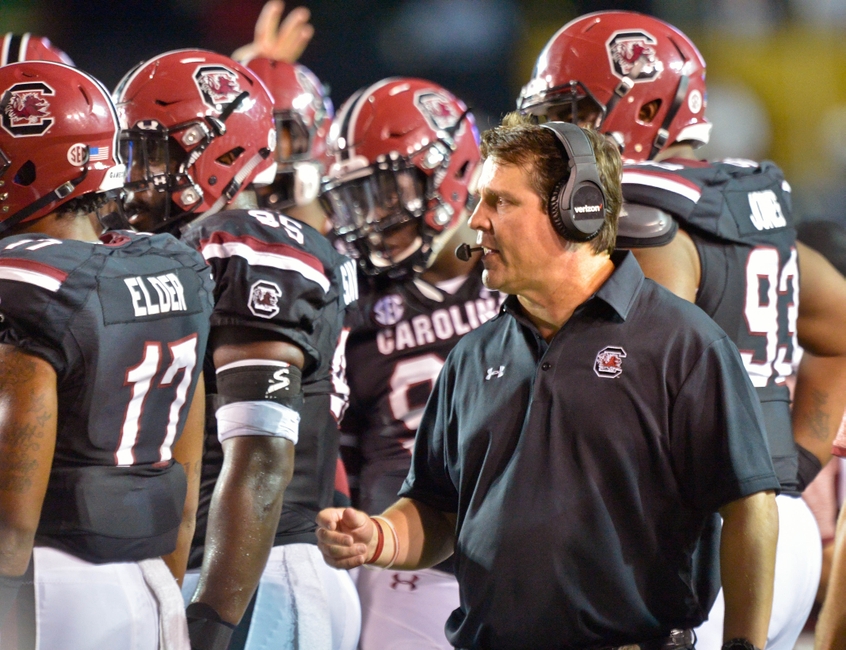 The Mississippi State Bulldogs will play the South Carolina Gamecocks at Davis Wade Stadium on September 10th.
Mississippi State will be a 10 point favorite in this game.
Kickoff for this game is slated for 6:00 PM Central, and will be televised by ESPN2.
The Bulldogs were upset by South Alabama in Week 1, while South Carolina escaped Nashville with a 13-10 win over Vanderbilt.
South Carolina will head to Starkville under new head coach Will Muschamp. During the summer, many Bulldog fans penciled this game in as a win but after losing to South Alabama expectations have now become a big ? 
Dan Mullen teams have never lost to a SEC East team and won more than six games in a season. Not that anyone is looking for 8-9 wins anymore. This game is a must-win if State wants to go to a bowl game this year.
SEC Nation will be in the Junction prior to the game. How many fans will be on campus nine hours before kickoff to experience the SEC Network show? After the disillusionment of Week 1 you can't figure it'll be too many.
South Carolina is looking to go 2-0 after just a 3-9 season last year. If they were to get the victory vs. MSU, it would double their SEC win total from 2015. The Bulldogs are looking to end a long losing streak to the Gamecocks – their last win was in 1999.
Both of these teams are eyeing 6-6 as a goal, so as odd as it is to say a Week 2 game is a must-win for each team's bowl hopes, this is about as close as it can get to one.
More from Maroon and White Nation
This article originally appeared on