Mississippi State vs. South Carolina: game time, TV channel, radio, odds and more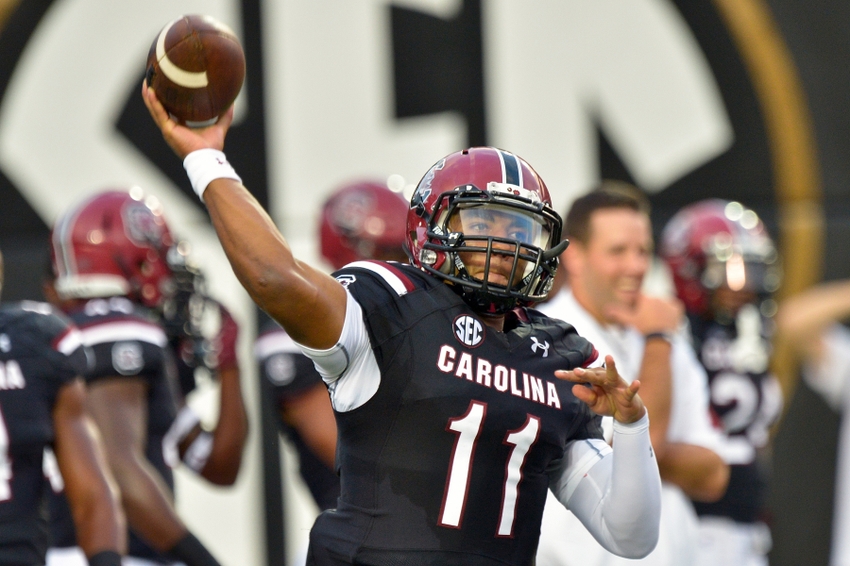 The Mississippi State Bulldogs will face the South Carolina Gamecocks in Week 2 of the 2016 football season.
Date: September 10, 2016
Game time: 6:00 PM Central
Location: Davis Wade Stadium in Starkville, Mississippi
TV channel: ESPN2
Radio: list of MSU affiliates
Point spread: Mississippi State -7.5
Over/Under: 46.5
South Carolina joined the SEC in 1992 and in that same year Mississippi State played them for the first time. Prior to that, USC was an independent for 20 years after leaving the ACC in 1972. They were also members of the Southern Conference prior to that.
1992: South Carolina 21, #15 MSU 6
Sparky Woods was the Gamecocks coach for this first match-up. The game was played in Columbia and obviously one of the more disappointing losses of the season as State was 4-1 and highly ranked.
1993: MSU 23, South Carolina 0
It was decided that MSU and USC would play every year as cross-divisional opponents.
1994: MSU 41, South Carolina 36
Exciting win that propelled State to a bowl game.
1995: South Carolina 65, MSU 39
Arf.
1996: MSU 14, South Carolina 10
This made three straight games in the series where the road team won.
1997: MSU 37, South Carolina 17
State was starting to go up, USC down.
1998: MSU 38, South Carolina 0
USC went 1-10 in 1998 and Brad Scott was fired. Meanwhile, State won the West.
1999: MSU 17, South Carolina 0
That's two straight shutouts, this one against Lou Holtz. State had four straight wins in the series and stretched the led to 6-2.
2000: South Carolina 23, MSU 19
2001: South Carolina 16, MSU 14
A loss, but one of the most memorable nights ever at Scott Field.
2002: South Carolina 34, MSU 10
After 2002, the SEC got rid of two locked-in cross-divisional games, so State dropped USC.
2006: South Carolina 15, MSU 0
This opened the '06 season…in a bad way.
2007: South Carolina 38, MSU 21
This gave the Gamecocks the lead in the series, 7-6.
2011: South Carolina 14, MSU 12
Tough loss for State in this game. Folks are still scratching their heads about Corey Broomfield on Alshon Jeffrey.
2013: South Carolina 34, MSU 16
This was Dak's worst career game, and lost his mother the next morning. It gave USC the 9-6 series lead they still hold.
This article originally appeared on