Mississippi State vs Ole Miss Live Stream: Watch Egg Bowl Online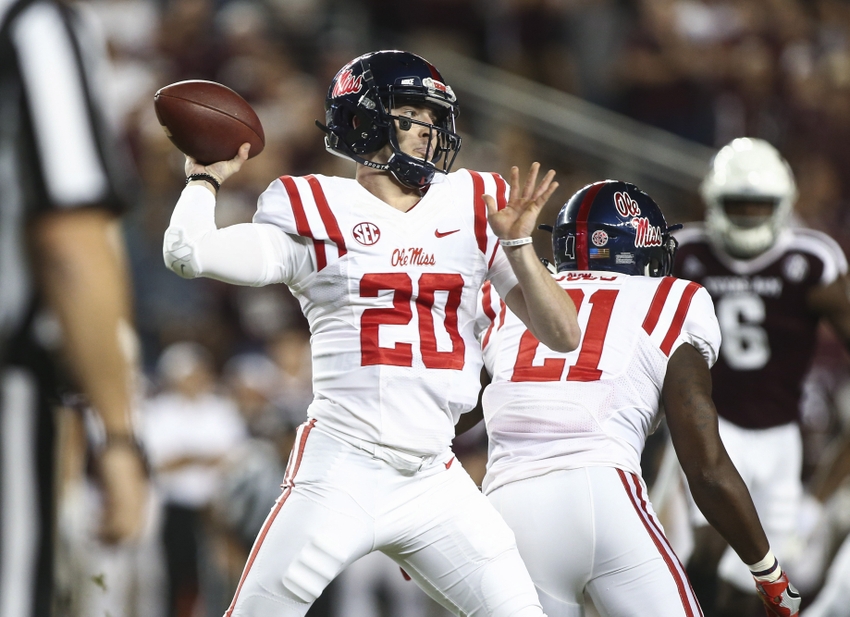 Ole Miss will be battling for more than just state supremacy on Saturday when they face Mississippi State, they'll be playing for a chance to go to a bowl game. Here is how to watch the Egg Bowl online.
The Ole Miss Rebels have had just about as much of an up and down season as a team can have, but they have a chance to go out of the regular season on a high note if they can get a win against Mississippi State. The Rebels will also be looking to secure their fourth straight bowl invitation. Ole Miss was flat last week in their game against Vanderbilt, a game that the Commodores won. The Rebel offense should be able to score on the Bulldogs, but their defense will have to make plays against quarterback Nick Fitzgerald and the rest of the Mississippi State offense.
Mississippi State fought hard last week against Arkansas, but lost a close game, 58-42. With that loss, Mississippi State became ineligible for a bowl game for the first time since 2010. Instead of playing for a bowl invite themselves, the Bulldogs will be playing to keep their arch-rivals out of a bowl game, and that should be all the motivation they need to go out and get a win, as if they needed more motivation, it is a rivalry game after all.
Here is all of the information you need for the 2016 edition of the Egg Bowl:
Date: November 26, 2016
Location: Oxford, Mississippi
Venue: Vaught-Hemingway Stadium
Time: 3:30pm ET
Spread: -8 Ole Miss
Over/under: 70
TV: SEC Network
Live Stream: WatchESPN
The Egg Bowl is one of the greatest rivalries in college football and the games always seem to be memorable. The Egg Bowl has been known to send one of the winners to a bowl game, and this year is no different. Ole Miss needs to win this game if they want to participate in a bowl. Mississippi State has lost the last two games in this series and want nothing more than to be able to keep their rivals out of a bowl game. Neither team has a good defense, so expect to see a lot of offense in this game. Ole Miss gets the win, they're playing at home and there is more on the line for the Rebels.
This article originally appeared on