Mississippi State's history when wearing black uniforms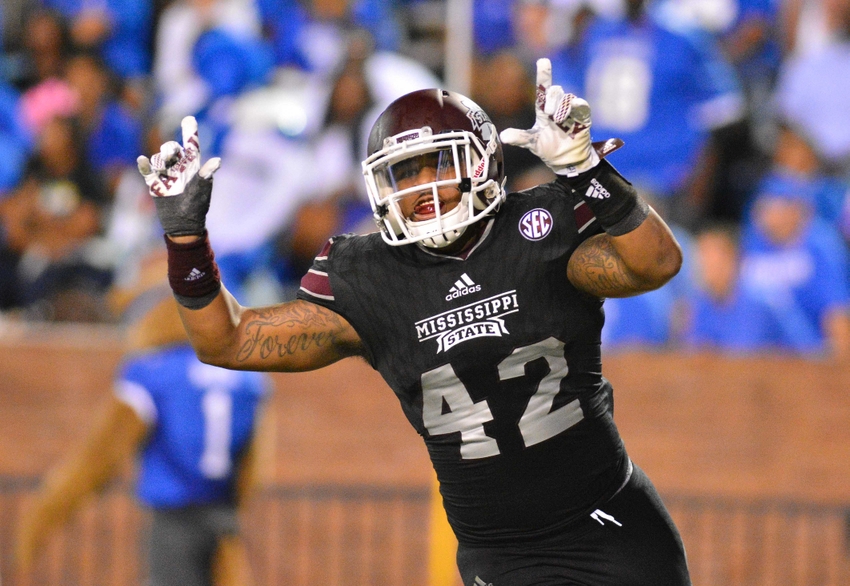 Mississippi State will be wearing special black uniforms against Texas A&M this week.
We've known for a while this game would be a "black out", and rightfully assumed MSU would be wearing black….once again conceding our right to wear maroon against the Aggies (sigh). What we didn't know was that the black uniforms would be in tribute to POW/MIA military (so that's pretty cool):
These may be the best uniforms of 2016.@UofLFootball & @HailStateFB will honor POW/MIA soldiers & all veterans who served with these unis. pic.twitter.com/2P3yOW6TXE

— ESPN CollegeFootball (@ESPNCFB) November 1, 2016
Louisville is also going to wear these jerseys vs. Wake Forest. Veteran's Day isn't until next Friday but we don't have a home game then so there you have it.
Mississippi State has worn black a number of times. It all started in 2009 vs. Bama when State lost 31-3.
In 2010, State wore them at LSU and lost 29-7.
In 2011 vs. Louisiana Tech. It was a win, 26-20, but it took overtime to do it.
State skipped a few years after that and did not wear the black uniforms again until 2015 vs. Kentucky. That game was a blowout win for the Dawgs, 42-16.
Record book says: 2-2 in black uniforms.
After nearly losing to LA Tech in 2011, many fans never wanted to see black uniforms again – and MSU obliged for four years. Then the Bulldogs played perhaps their best game of 2015 in them.
Could it be that the bad vibes just came from playing Alabama and LSU? Or maybe it was just silly superstition and faux anger because they weren't maroon and we were losing.  I bet if State had won those games we'd have been clamoring for black uniforms to be worn every game.
These uniforms for this week are pretty cool. I wish we'd wear maroon against A&M and black against someone else, but whatever.
More from Maroon and White Nation
This article originally appeared on