Mississippi State Keys to Victory: Pulled Pork Edition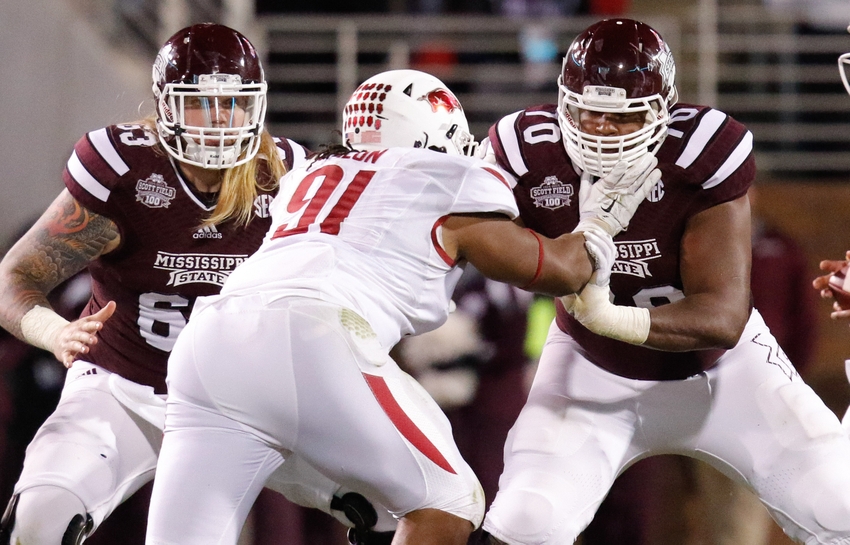 Saturday night's game between the Mississippi State Bulldogs and the Arkansas Razorbacks is a critical one.
State needs to win both of their remaining games to get bowl eligible. So what do the Dawgs need to do to earn a win over the Hogs? Here's what I think:
1. Run the "Darn" Football: Arkansas is dead last in the SEC in rush defense. On the season, teams rush for 6.34 YPR and 217.6 YPG. The Hogs have allowed 29 rush TDs in 2016, too. Arkansas's road stats are worse. They give up 368 YPG and 8.76 YPR.
The Hogs' SEC only stats are pretty terrible, too. They're giving up 287.5 YPG and 7.7 YPR against conference opponents. Bottom line: Arkansas has major issues with their rush D.
All that means that the Dogs need to commit to running the football on Saturday night. Aeris Williams has emerged as a feature back over the last two weeks and Nick Fitzgerald is among the SEC leaders in rushing yards. Feed those guys early and often.
2. Trench War: Moreso than most games, Saturday night will be a line of scrimmage game. The Dawgs need to line up and punch the Hogs in the mouth right from the start. The OL and DL need to make a major statement early. We really need to bring the nasty, physical group that showed up for the Texas A&M game.
3. Effort/Tackling: State has got to play with 100% effort all game. No taking plays off. No loafing when the ball carrier gets by you. Whatever happens, keep playing. But most importantly: Tackle! Wrap up and stay fundamentally sound. Don't turn an 8 yard play into a 30 yard play by trying to knock down a guy. Don't arm tackle. Get the ball carrier on the ground and eliminate YAC for RBs and RAC for WRs. Extra yards are killers. Make the Hogs earn every one.
Final Thoughts:
This game is the definition of "must win." Win and keep your bowl hopes alive. State needs to find the team that played aTm and show up angry. MSU HC Dan Mullen and OC Brian Johnson need to bring a carbon copy of that game plan and play Mississippi State football. Be the bigger bully and pound Arkansas into submission. Can't wait to get this one started. It should be gloriously physical.
Hail State!
More from Maroon and White Nation
This article originally appeared on