Mississippi State Bulldogs in the NFL: Week 9 Report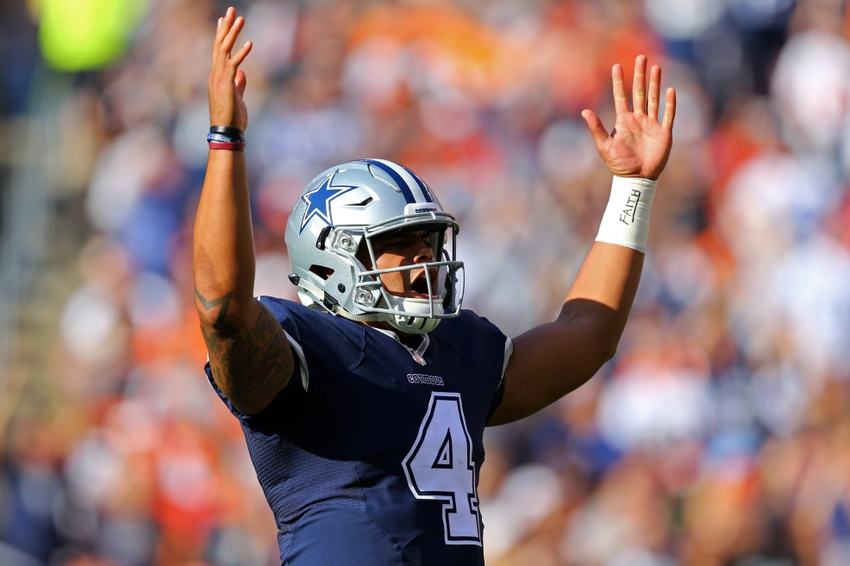 Another former Mississippi State Bulldog has joined the ranks in the NFL. The Bulldog legacy grows week by week, and will continue to grow until the end.
Without a doubt, every time you hear that a Mississippi State alum has joined an NFL roster you get some more pride. Pride in the program. Pride in what we have been through as fans and family. Now we use the term "family" at Mississippi State in the truest form possible. Do we have a few crazies? Sure. Every family does. But we still love them, and would do anything for them.
Blaine Clausell has just signed with the Washington Redskins. He will join fellow Mississippi State alum Preston Smith in the locker room. Clausell was previously with the Baltimore Ravens on their practice squad. He makes the 15th player to be on the active roster for an NFL team.
Dak Prescott continued to amaze people in Dallas. The 4th-round pick, and starter for the Dallas Cowboys organization, continued his tear through the NFL. This time, however, his victim was the Cleveland Browns. Prescott ended up with the highest total QBR of any quarterback this past week, the second time this season of accomplishing that feat.
Bulldogs in the NFL: Week 9 Report
Denico Autry – Oakland Raiders – 3 solo tackles and 1 PBU in a 30-20 victory over Broncos
Johnthan Banks – Detroit Lions – Did not play in 22-16 (OT) victory over Vikings
Blaine Clausell – Washington Redskins – Signed off of Baltimore Ravens practice squad
Fletcher Cox – Philadelphia Eagles – 5 tackles, 2 solo, 1 PBU in 23-28 loss to Giants
Gabe Jackson – Oakland Raiders – Recorded yet another start on the offensive line in 30-20 victory over Broncos
Chris Jones – Kansas City Chiefs – 2 tackles, 1 solo, in 19-14 victory over Jaguars
Kyle Love – Carolina Panthers – Recorded no stats in last game
Benardrick McKinney – Houston Texans – Houston had a BYE in Week 9
Pernell McPhee – Chicago Bears – Chicago had a BYE in Week 9
Dak Prescott – Dallas Cowboys – 21 for 27, 247 yards, 3 TDs, 141.8 passer rating, 97.2 Total QBR in 35-10 victory over Browns
Will Redmond – San Francisco 49ers – Will remain on Injured Reserve for the season
Deontae Skinner – New York Giants – Did not play in 28-23 victory over Eagles
Darius Slay – Detroit Lions – Remains injured by a hamstring injury
Preston Smith – Washington Redskins – Redskins had a BYE in Week 9
K.J. Wright – Seattle Seahawks – 11 tackles, 7 solo, 1 sack in 31-25 victory over Bills
More from Maroon and White Nation
This article originally appeared on