Mississippi State Bulldogs in the NFL: Week 7 Report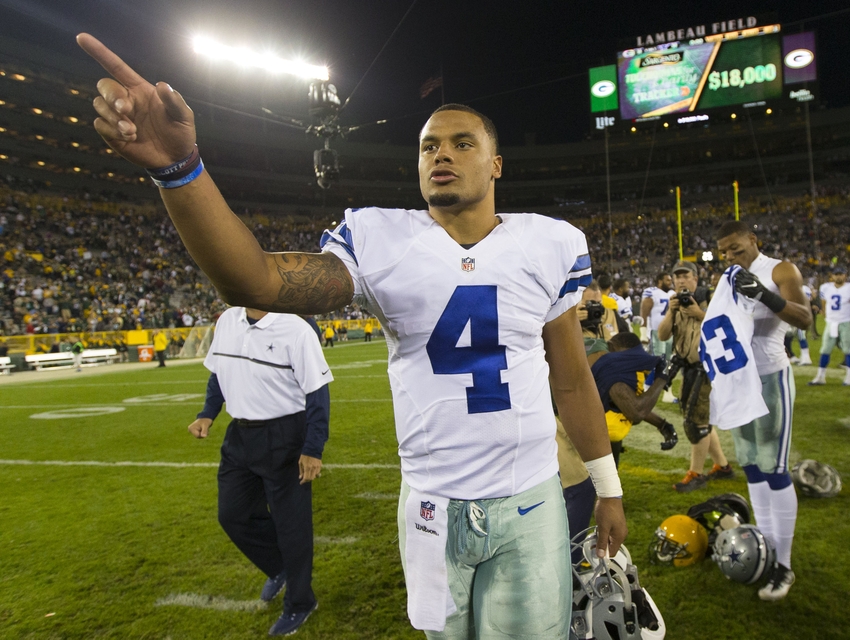 The Mississippi State Bulldogs made their presence in the NFL known in Week 7. From breaking a record that many thought would remain, to making a game-winning sack, the Bulldogs ran the gambit.
You really only have to look to any national headline to see at least one of many Mississippi State Bulldogs in the NFL news. Heck, even noted Dak Prescott hater Colin Cowherd is taking notice of Dak Prescott.
Then if you look on the other side of the ball, Houston Texans LB Benardrick McKinney has just been tearing up the NFL. Take a look at his last game and you'll see that he made a game-sealing sack for Houston against the Colts in overtime. If you want to be able to make an impact in the NFL, Mississippi State certainly seems to be the place to go.
Bulldogs in the NFL: Week 7
Denico Autry – Oakland Raiders – 4 solo tackles in 10-26 loss to Chiefs
Johnthan Banks – Tampa Bay Buccaneers – Tampa Bay had a BYE in Week 7
Fletcher Cox – Philadelphia Eagles – Did not record any stats in 20-27 loss to Redskins
Gabe Jackson – Oakland Raiders – Started on the Offensive Line in 10-26 loss to Chiefs
Malcolm Johnson – Cleveland Browns – Did not record any stats in 26-28 loss to Titans
Chris Jones – Kansas City Chiefs – 2 tackles, 1 solo, in 26-10 victory over Raiders
Kyle Love – Carolina Panthers – 2 solo tackles in 38-41 loss to Saints
Benardrick McKinney – Houston Texans – 12 tackles, 7 solo, 1 sack (game-sealer) in 26-23 victory over Colts in overtime
Pernell McPhee – Chicago Bears – Remains on Physically Unable to Perform list, but has begun practice. Bears have 21 days to activate or lose McPhee.
Dak Prescott – Dallas Cowboys – 18 of 27, 247 yards, 3 TD, 1 INT, 117.4 passer rating, broke NFL record for most passes without an interception to start career with 176 passes in 30-16 victory over Packers. Previous record was held by Tom Brady
Will Redmond – San Francisco 49ers – Remains on Injured Reserve, but began practice this week
Deonate Skinner – New York Giants – Promoted to active roster this week
Darius Slay – Detroit Lions – 2 solo tackles, 1 PBU in 31-28 victory over Rams
Preston Smith – Washington Redskins – 2 tackles, 1 solo, 0.5 sacks in 27-20 victory over Eagles
More from Maroon and White Nation
This article originally appeared on