Mississippi State Bulldogs in the NFL: Week 10 Report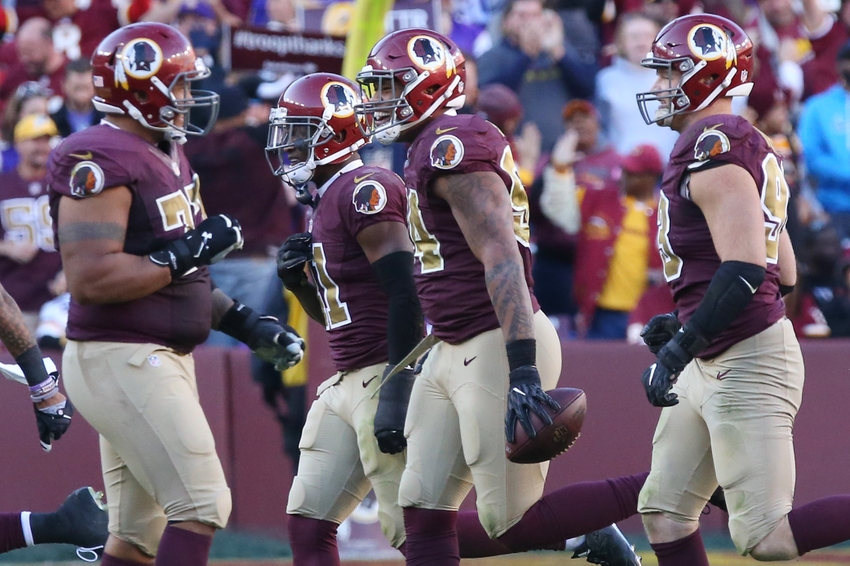 Let's get one thing absolutely straight here, it's a great year to be a Mississippi State player in the NFL. Everyone is playing out of their minds right now, and the legend of Bulldogs in the NFL continues.
For instance, let's take everyone's favorite former Mississippi State Bulldog in the NFL right now. That would be the one and only Dak Prescott, who can now have the official title of "Starting Quarterback for the Dallas Cowboys," instead of the interim moniker. In today's press conference, Tony Romo officially announced the handing of the reins over to Dak. For a competitor like Tony Romo, that is a tough pill to swallow.
However, the Bulldogs made their presence known elsewhere in the NFL. Preston Smith made a game-sealing interception on the Vikings QB Sam Bradford. I mean, where else would would someone make an interception like that? Preston has NEVER done that before, right? Oh wait…he did.
But back to the rest of the players. K.J. Wright continues to be a dominating force up in Seattle, and Chris Jones continues to sack people. All in all, just a normal week in the NFL world for Mississippi State players.
Bulldogs in the NFL: Week 10 Report
Denico Autry – Oakland Raiders – Oakland had a BYE in Week 10
Johnthan Banks – Detroit Lions – Detroit had a BYE in Week 10
Blaine Clausell – Washington Redskins – Did not play in 26-20 victory over Vikings
Fletcher Cox – Philadelphia Eagles – 1 assisted tackle in 24-15 victory over Falcons
Gabe Jackson – Oakland Raiders – Oakland had a BYE in Week 10
Chris Jones – Kansas City Chiefs – 3 tackles, all solo, 1 sack in 20-17 victory over Panthers
Kyle Love – Carolina Panthers – Did not play due to injury in 17-20 loss to Chiefs
Benardrick McKinney – Houston Texans – 7 tackles, 6 solo, in 24-21 victory over Jaguars
Pernell McPhee – Chicago Bears – 2 solo tackles, 1 sack in 10-36 loss to Buccaneers
Dak Prescott – Dallas Cowboys – 22 for 32, 319 yards, 2 TD, 0 INT, 1 Fumble in 35-30 victory over Steelers
Will Redmond – San Francisco 49ers – Remains on Injured Reserve
Deontae Skinner – New York Giants – Did not play in 21-20 victory over Bengals
Darius Slay – Detroit Lions – Detroit had a BYE in Week 10
Preston Smith – Washington Redskins – 4 tackles, 2 solo, 2 sacks, 1 INT in 26-20 victory over Vikings
K.J. Wright – Seattle Seahawks – 8 tackles, 5 solo in 31-24 victory over Patriots
More from Maroon and White Nation
This article originally appeared on