Mississippi State Bulldogs in the NFL: Week 1 Report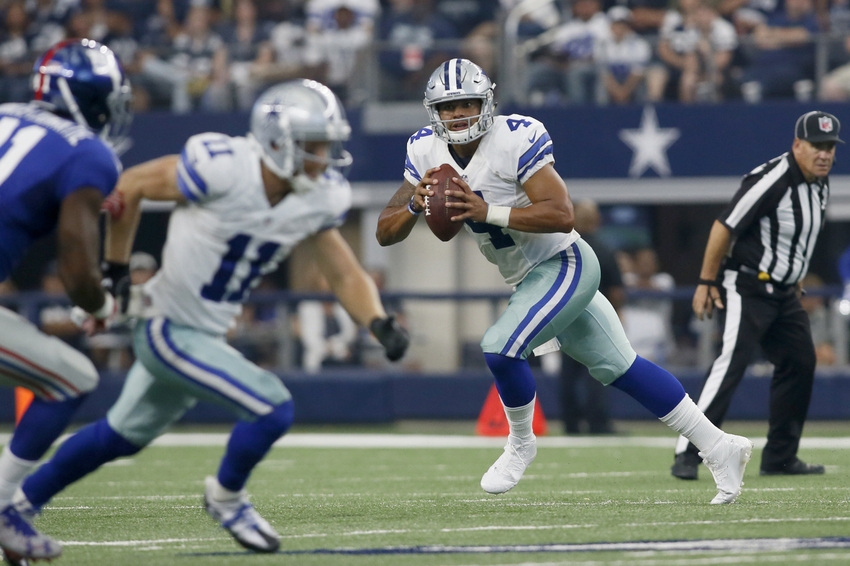 After an exciting opening week of NFL action, Mississippi State Bulldogs could be found all over the field. Ranging from starting Quarterbacks to defensive ends disrupting the passing game; Bulldogs could be found wherever you turned.
With all of these former Mississippi State Bulldogs playing throughout the NFL, it's sometimes hard to keep up with all of their performances. With that in mind, we are providing an easy list week to week of their accomplishments. As each week goes on, we will continue to provide the best coverage of our extended Mississippi State family.
As each week goes on, we are continually reminded that these Bulldogs are always family and are never forgotten. These players are always welcome back to Davis Wade, no matter when. Anthony "Boobie" Dixon was welcomed back with open arms this past weekend as our honorary captain. Boobie loves to have fun, fun, fun while he's on that field, and never chooses otherwise. So without further adieu, let's get straight to the Week 1 action.
Bulldogs in the NFL: Week 1 Results
Denico Autry: 3 Tackles (1 solo) in 35-34 win over Saints
Johnathan Banks: Did not play in 31-24 win over Falcons
Fletcher Cox: 4 Tackles, and 1 sack in 29-10 win over Browns
Gabe Jackson: Started at Right Guard in 35-34 win over Saints
Malcolm Johnson: 2 receptions for 9 yards in 29-10 loss to Eagles
Chris Jones: Did not record a tackle in 33-27 win over Chargers
Benardrick McKinney: 5 tackles (2 solo) in 23-14 win over Bears
Pernell McPhee: Placed on Physically Unable to Perform list
Dak Prescott: 25/45, 227 yards, 0 TD, 0 INT, 2 Rushes for 12 yards in 20-19 loss to Giants
Will Redmond: Placed on Injured Reserve
Darius Slay: 4 tackles, all solo in 39-35 win over Colts. Also, had the best off-the-field moment of the week.
Preston Smith: 3 tackles, all assisted in 38-16 loss to Steelers
K.J. Wright: 11 tackles, 3 solo, 1 sack in 12-10 win over Dolphins
More from Maroon and White Nation
This article originally appeared on