Mississippi State beats the hell outta Ole Miss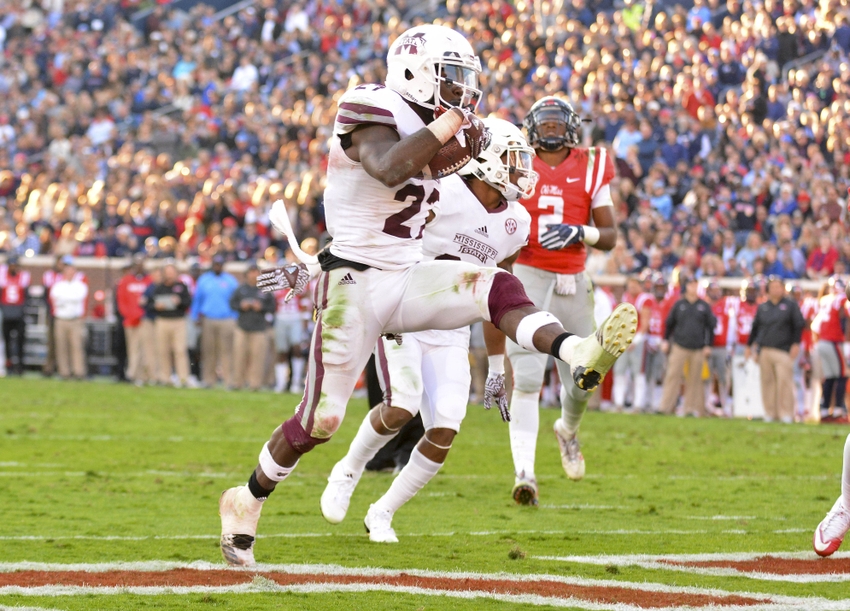 Mississippi State put an outright beatdown on Ole Miss in the 2016 Battle for the Golden Egg.
55-20 Bulldogs. Ole Miss had to fake a punt to keep one of those touchdown drives alive or it would've been worse. This was a thorough spanking, and the Golden Egg is ours once again!
Nick Fitzgerald broke his own record for rushing yards for a QB, then for good measure he set Anthony Dixon's school record for rushing yards in a game by tallying 258.
Aeris Williams had a career high with 191 yards rushing. In total, the Dawgs had 459 rushing yards against the Rebels' defense. The offensive line's improvement during the second half of the year was impressive, and it culminated in this game with quite a show.
More from

Maroon and White Nation
Fitzgerald only threw for 109 yards but he had three touchdowns.
The defense finally got some stops. A couple of key ones in the first half allowed MSU to take a 27-20 halftime lead. Then in the second half the Dawgs did not allow a point as they cruised to victory.
State actually had fewer first downs (31-24) and more penalties (6-3) than Ole Miss, but it was the big plays that made the difference. Every time you turned around Nick Fitzgerald was breaking free on a huge run.
Mississippi State won't be going to a bowl game this year, but this was a great finish. If I had to pick between a 6-6 season with an Egg Bowl loss or a 5-7 season with an Egg Bowl win I'd take the latter every time.
HAIL STATE!
More from Maroon and White Nation
This article originally appeared on