Miller moves up Heisman odds while Ohio State teammates slide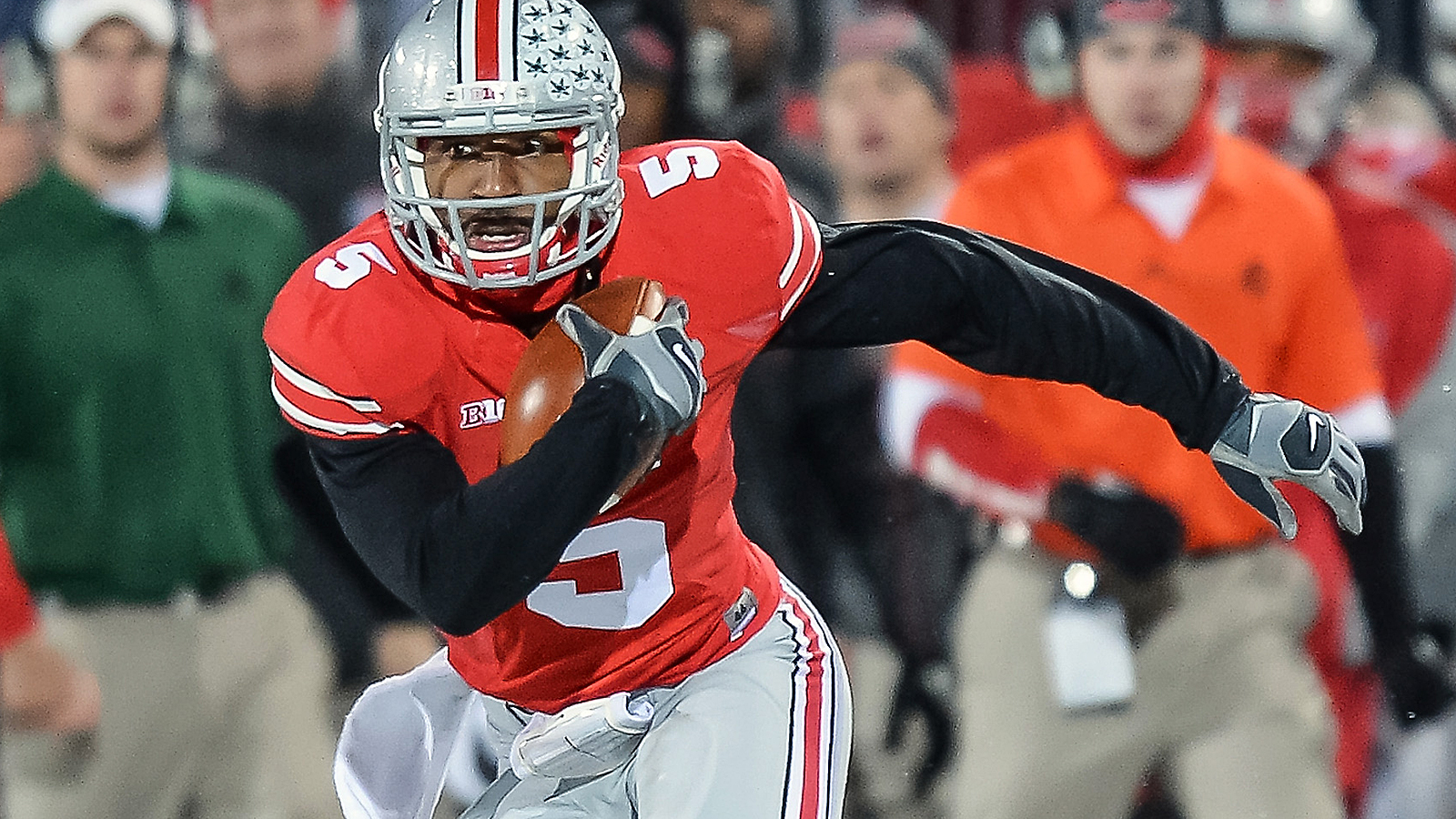 A recent report Braxton Miller had a positive visit to his orthopedic surgeon seems to have shaken up the Heisman Trophy race even before it really begins.
Land Grant Holy Land notes Miller has moved up Bovada's Heisman odds (from 18-1 to 10-1) while fellow Ohio State quarterbacks J.T. Barrett and Cardale Jones both saw their odds decline, from 14 to 1 to 20 to 1 and 16 to 1 to 25 to 1, respectively.
Also part of the fallout: Ohio State running back Ezekiel Elliott dropped from the overall favorite to No. 2 behind TCU quarterback Trevone Boykin. Boykin edged Elliott at 6 to 1 compared to Elliott's 7 to 1.
Miller is No. 3 nationally with Jones at No. 11 and Barrett at No. 16.
We're guessing all of the Buckeyes mentioned would prefer to take home a second national championship, but this does raise an obvious question: Will Ohio State's abundance of talent prevent anyone from that foursome from claiming the stiff-arm trophy in December?
Splitting the vote may not be as much of a concern as it used to be thanks to the increase in widely available game broadcasts and the invention of DVR and the Internet (which makes it easier for voters to see players from any region rather than predominantly only their own), but it probably wouldn't be the first time.
Undefeated Penn State had a pair of strong candidates in 1994, but Colorado running back Rashaan Salaam won the award while PSU running back Ki-Jana Carter and PSU quarterback Kerry Collins finished second and fourth, respectively.