Miles' son, QB recruit, picks UNC over LSU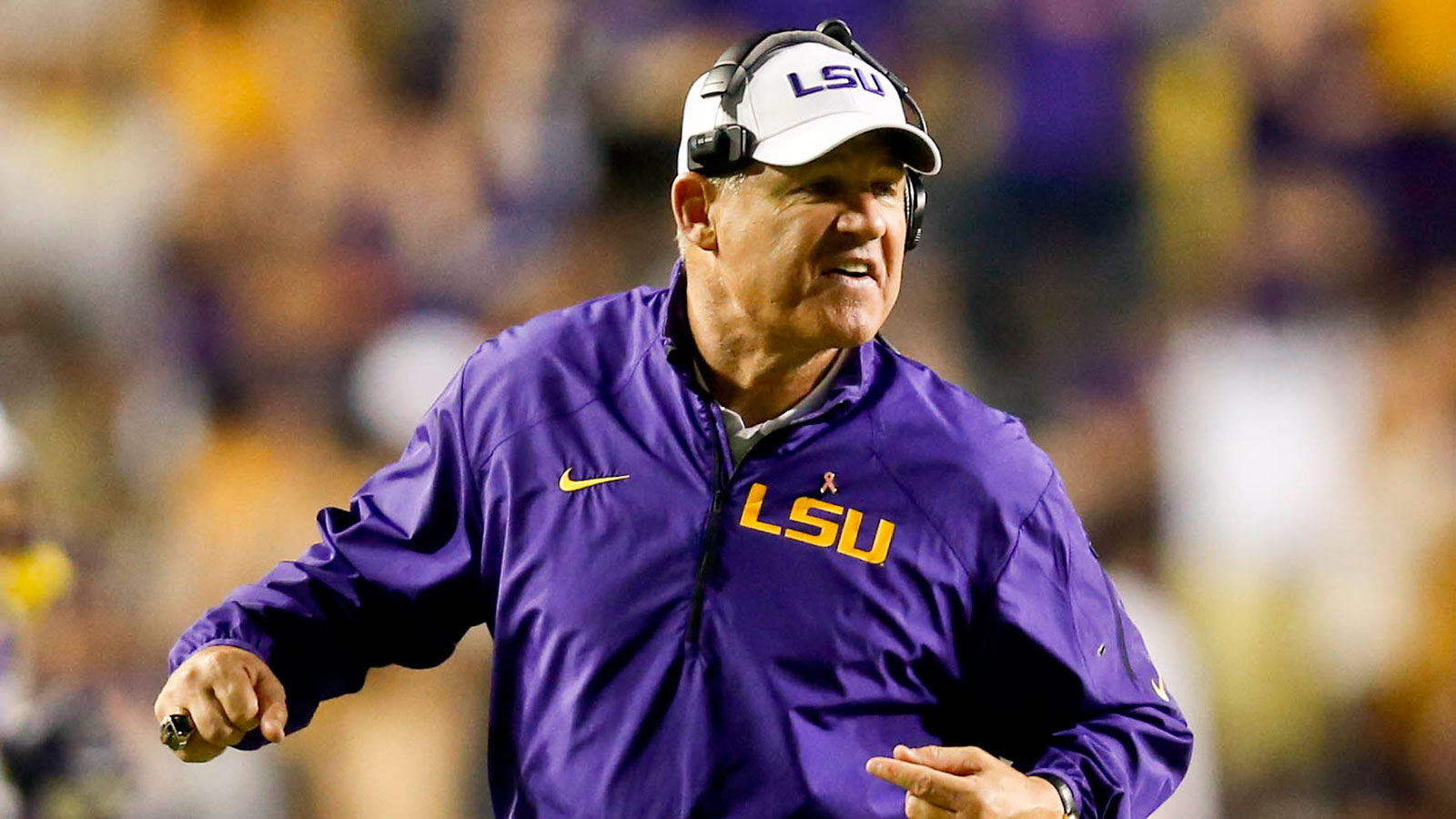 Why would a North Carolina walk-on commitment be of interest to LSU fans? Well, the walk-on's name is Manny Miles, which might ring a bell.

The son of LSU coach Les Miles, Manny Miles committed to North Carolina as a preferred walk-on over the weekend despite interest from his dad's program. The younger Miles recently visited UNC with his mom and said that played a big role in his decision.

"It felt right when I went there, and their coaches were great," Miles told the New Orleans Times-Picayune. "So when I came back, I just thought it would be a great place for me. They run similar things that our high school did, and I felt like I fit that system right, so might as well stay in it for a couple more years."

Miles, a 2015 recruit who's listed at 6-foot-1 and 190 pounds, led Baton Rouge's University High to a Division II state championship last season as a senior, although he missed several games due to ankle injury. He was 126 for 179 passing for 1,952 yards and 23 touchdowns.

As for why he didn't stay home and join his father at LSU, Miles told the Times-Picayune: "LSU was a huge consideration. I love the coaches. I really do (love) both of them, coach Cam (Cameron) and my dad, but I just feel like UNC fits me better."
(h/t Yahoo Sports)
Image Credit: Derick Hingle, USA TODAY Sports