Miles expects Jennings back, says QB competition will resume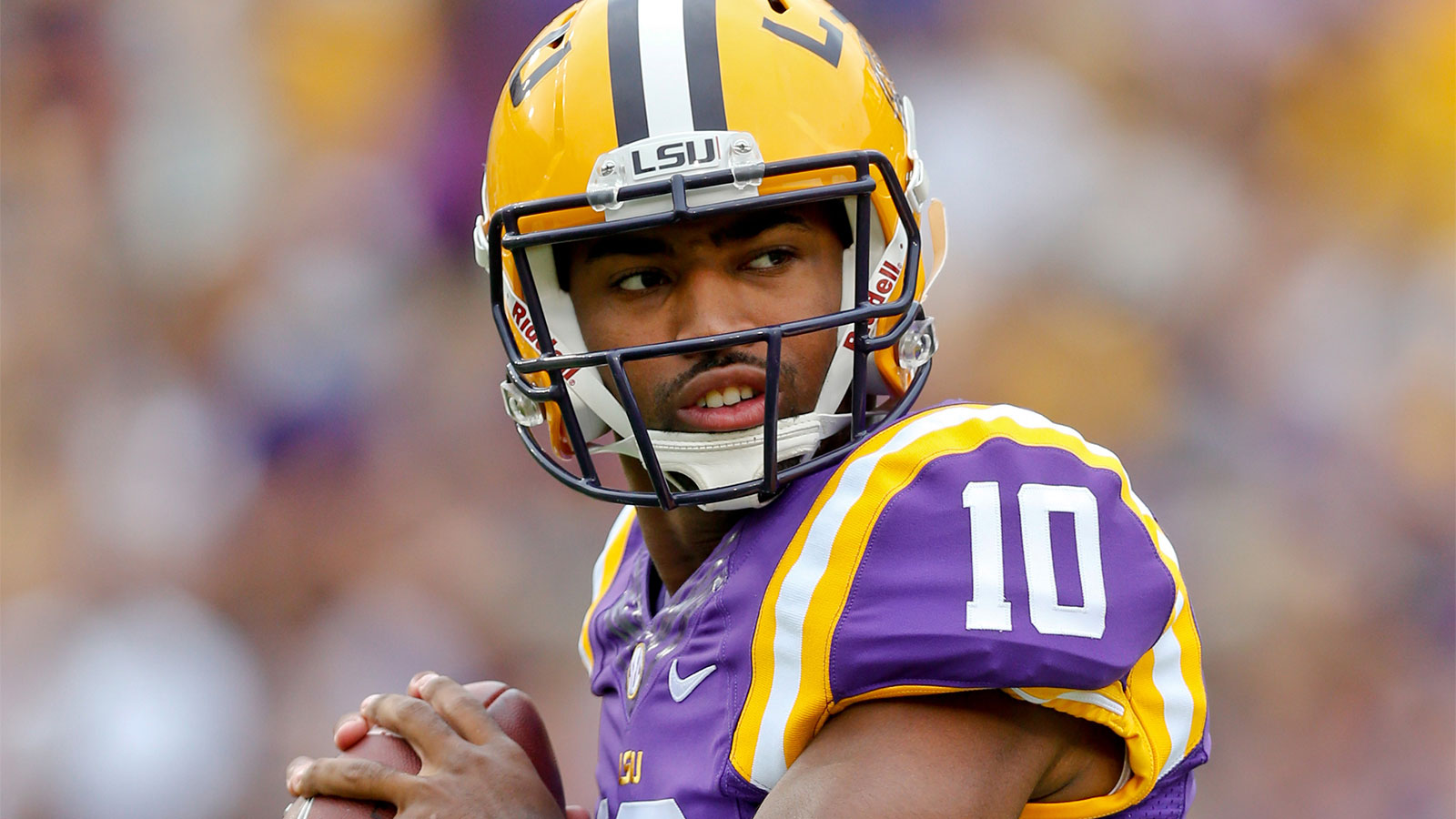 LSU coach Les Miles said Thursday at SEC Media Days that he expects suspended quarterback Anthony Jennings to be back with the team this fall.
Jennings has been suspended since June, when he, defensive lineman Maquedius Bain and defensive back Dwayne Thomas were arrested and charged with unauthorized entry of a dwelling after allegedly breaking into a campus apartment.
The senior-to-be started 11 games last season in a platoon role with junior-to-be Brandon Harris, throwing for 1,611 yards, 11 touchdowns and seven interceptions while also running for 292 yards. Harris threw for 452 yards, six touchdowns and two interceptions and added 159 yards and three TDs on the ground.
"I feel pretty comfortable with where it's going to go," Miles said of Jenning's situation, according to the New Orleans Times-Picayune. "I think eventually both guys (Jennings and Harris) will be on that team. I'm confident in both guys. There are some advantages that Brandon's had. We'll have to see how that works out. Competition will decide who starts."
Miles added, "There will be plenty of opportunity for Brandon Harris to make his case long before we play the first game. Same thing is true for Anthony."
As far as a timeline and whether Jennings might be back before fall camp, Miles was less definitive.
"(T)hat legal process will take time," Miles told the media. "When we get information, we'll make a decision then. I'm very optimistic … only because I know the information. Again, that's not me. This is all about what's going on in the legal process."
(h/t New Orleans Times-Picayune)
Image credit: Derick E. Hingle-USA TODAY Sports