Va. Tech's Beamer recalls when things got weird with Jim Harbaugh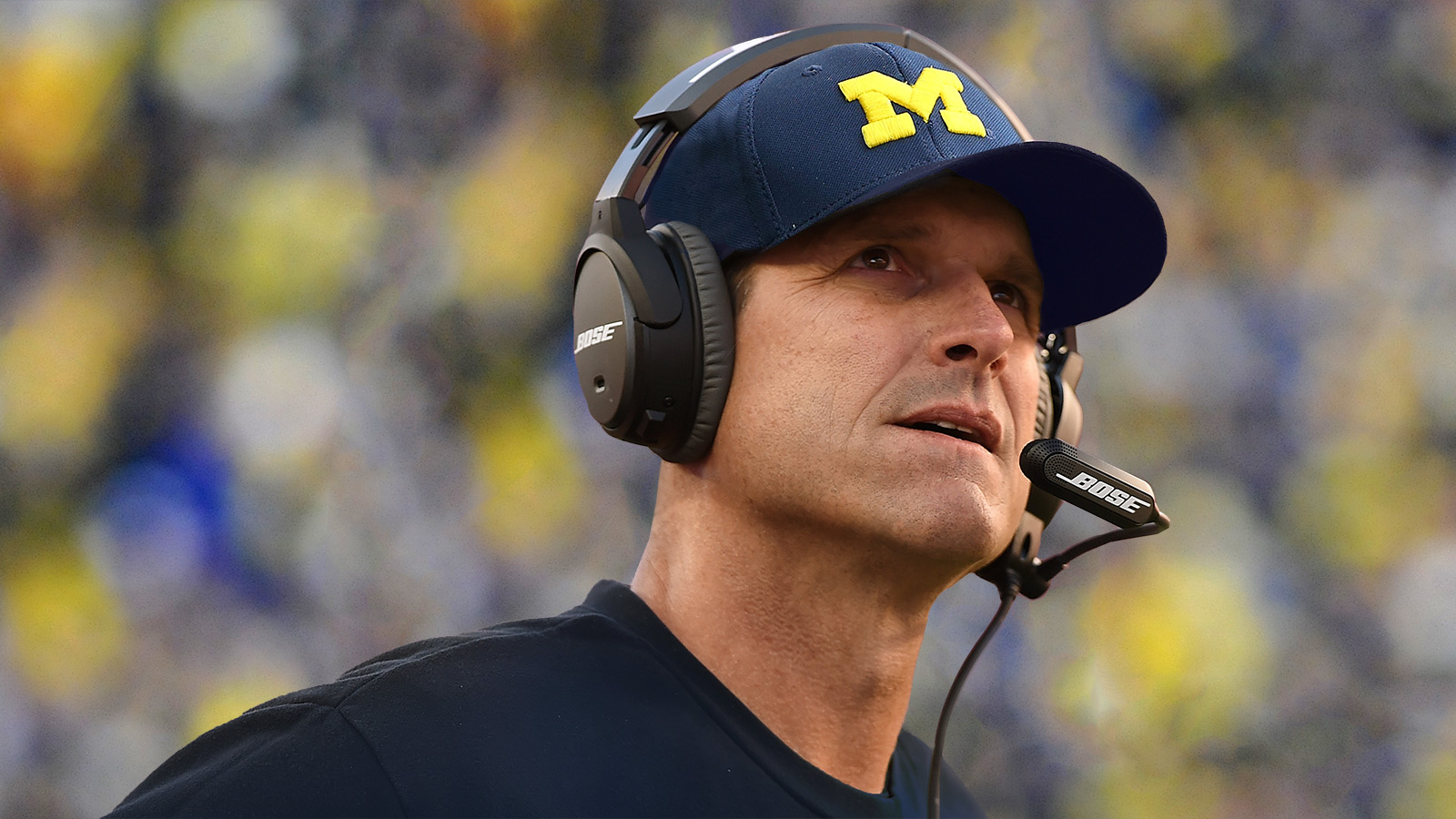 There's no doubt Jim Harbaugh can be a little bit of a different type of guy and Virginia Tech head coach Frank Beamer recently backed that up as he told a story to Bleacher Report about a time things got weird with him and Michigan's new football coach.
The conversation took place in 2010 when the Hokies were preparing to play Harbaugh's Stanford Cardinals in the Orange Bowl, and gets a little uncomfortable when Harbaugh refers to Virginia Tech as Georgia Tech.
Per Bleacher Report:
Beamer leans back in his chair and loosens a memory from late 2010. The Hokies of Virginia Tech, where Beamer has coached for the last 28 autumns, were preparing to play Stanford in the Orange Bowl. A few days before the Jan. 3 game, Beamer met the Cardinal head coach — Harbaugh — at an event in Planet Hollywood in Miami.
"After we take some pictures, we start talking, just the two of us," Beamer said. "Jim says over and over how much respect he has for Georgia Tech. He must have said it five times. I'm just looking at him like, 'Are you serious?'
"Finally, I'm joking with him and I say I can't wait to tell my team that you called us Georgia Tech. Because, you know, we're Virginia Tech."
Harbaugh then threw his infamous shark expression at Beamer: mouth agape, eyes on fire, looking poised to chomp. Harbaugh's assistants have seen this look for years; he sometimes holds it for about 30 seconds without speaking, causing everyone in eyeshot to wonder what is flowing through his mind — if anything.
Beamer continued to lock eyes with Harbaugh for a few moments, waiting for him to say something, anything. It may have been the most uncomfortable silence of Beamer's life.
"Well," Harbaugh finally told Beamer. "I can't wait to tell my players that you said you were going to play Samford, not Stanford!" He then turned and walked away.
(h/t Bleacher Report)