Jim Harbaugh explains why he doesn't miss the NFL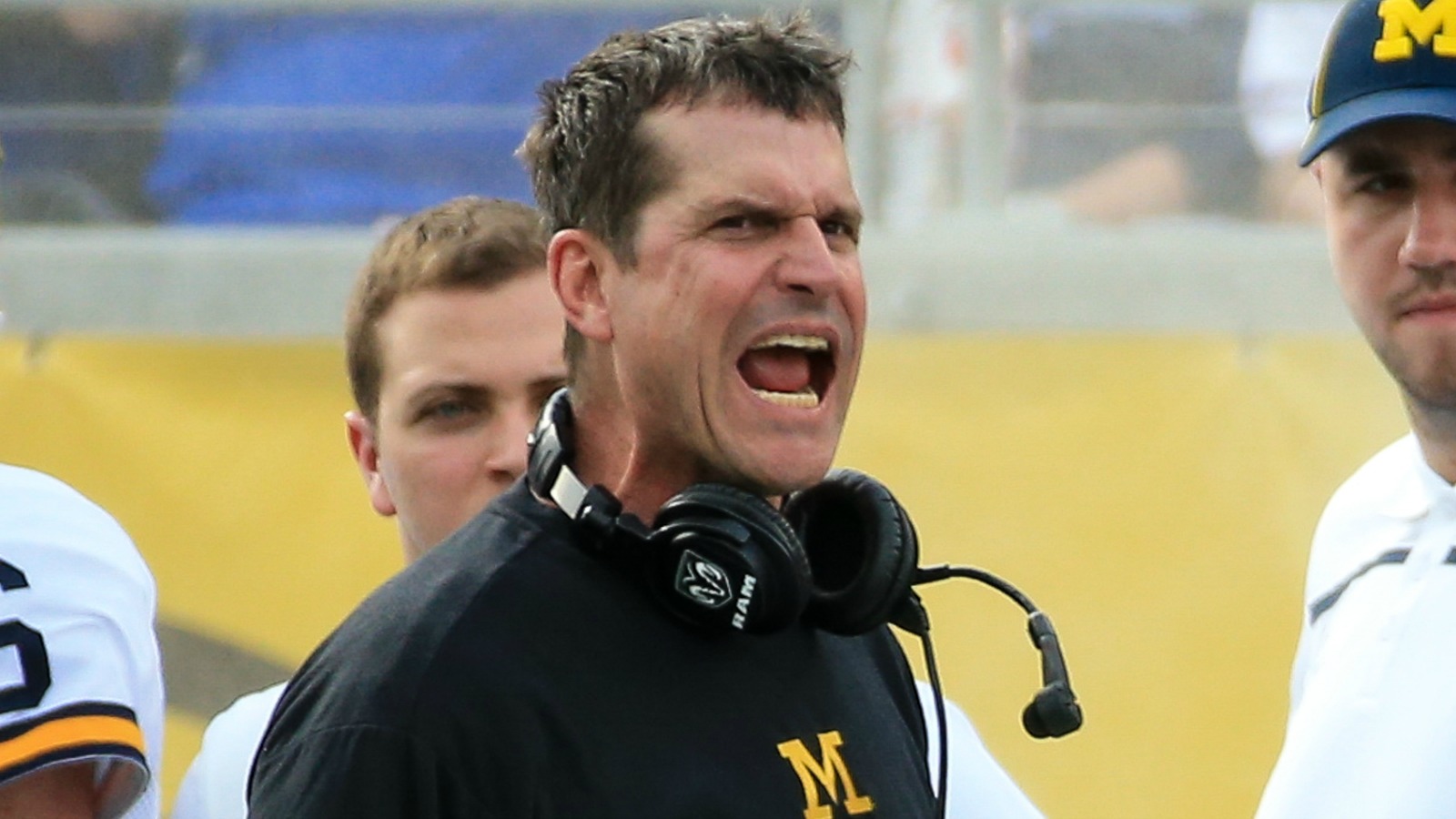 Jim Harbaugh is loving life as the head coach of the Michigan Wolverines. So much so, in fact, that he says he doesn't miss the NFL.
Harbaugh went 10-3 in his first season with the Wolverines in 2015 and capped off the performance with a win in the Citrus Bowl. And things could be even more promising with his alma mater this season.
"It's not like I 'miss' the NFL, because it didn't go anywhere," Harbaugh told the MMQB. "I get great enjoyment watching, and I'm a diehard watching my brother [Baltimore Ravens coach John Harbaugh], his team and what they're doing. There are things not coaching in the NFL that you do miss, those relationships with the players themselves, who are playing at the highest level.
"But I have those relationships with the players here, the NFL is still there, and getting them in a position to get to experience that is a very worthwhile thing, and I attack that every single day. Bottom line, it's not something to miss. It's still there. … I'm happy and challenged every day with what I'm doing right now."
Harbaugh's move to Michigan came on the heels of four seasons as the San Francisco 49ers' head coach, a tenure that included a trip to the Super Bowl and three appearances in the NFC title game. But a disappointing 8-8 season in 2014 contributed to his departure.
So, at least for now, Wolverines faithful don't have to worry about Harbaugh entertaining offers to return to the NFL. Just listen to how he describes his comfort level in Ann Arbor: "Happy, happy — 10 out of 10 happy."