Player who walked away says why Michigan is a special place to so many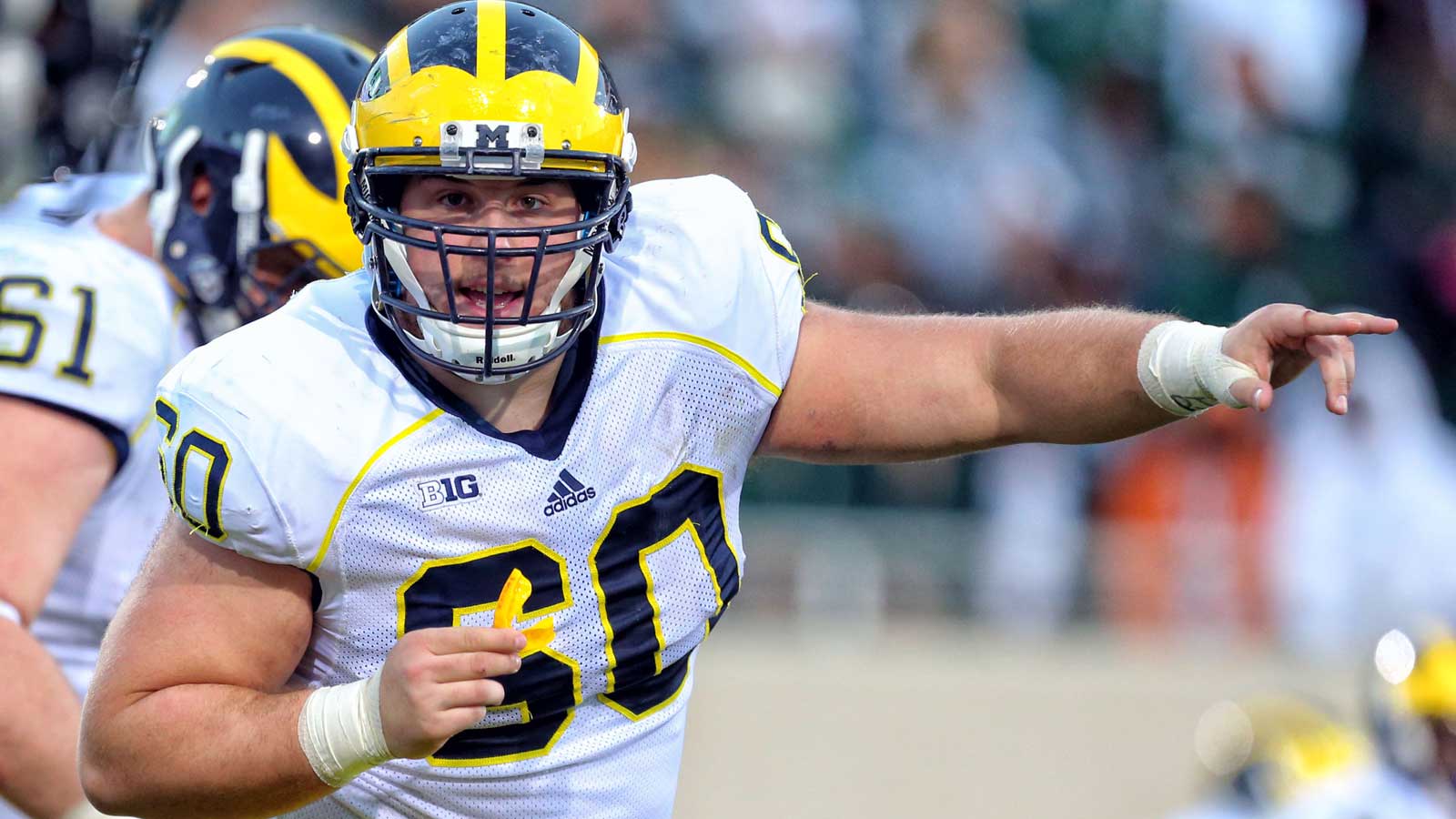 Jack Miller walked away from his final season of football at Michigan a couple weeks ago, telling head coach Jim Harbaugh that his passion for the game had burned out after four years on campus and he was ready to finish his business degree and pursue new professional opportunities.
Miller later revealed he was also a little concerned about concussions and suffering more physical damage.
Either reason would be understandable, and it must have been particularly hard considering Miller played a key role for the Wolverines.
He started every game at center for Michigan last season and was projected to be the starter again in 2015. Who knows if pro football would have followed?
Regardless, in an as-told-to piece with Bleacher Report, Miller explained why his decision was difficult. He also perfectly summed up why Michigan is a special place to so many who support it (note: I'm a UNC alum, so I'm presuming here).
Here's what Miller had to say:
When I picked Michigan over other programs, it was for surface reasons. Proximity to home, world-class academics and big-time football. I had no idea that Michigan football was more than that.
I didn't know that Michigan shapes and molds you into a winner. I can't imagine there are many places that care so deeply about you as a person. Not many schools try to develop more than just the football player in you, but Michigan does.
Michigan cares how you do in the classroom and whether or not you'll get your degree. Michigan cares how you present yourself in public and what kind of citizen you are for the community. Michigan cares that when you leave, you're a better person for having been there.
There have been so many life lessons along the way about dedication, sacrifice, teamwork and excellence. The countless times that a coach or staff member pushed me further than I thought I could go are overwhelming.
When you look at being successful, the Michigan football program sits at the forefront. If you can handle the responsibilities that come with playing football at Michigan, I can guarantee you'll end up better for it. As our hero Bo Schembechler famously said, "those who stay will be champions."
You can find more of Miller's comments in the piece. Good luck, Jack, in whatever comes next.
Teddy Mitrosilis works in content production at FOX Sports Digital. Follow him on Twitter @TMitrosilis and email him at tmitrosilis@gmail.com.