Michigan vs. Penn State: How To Watch, What To Know, More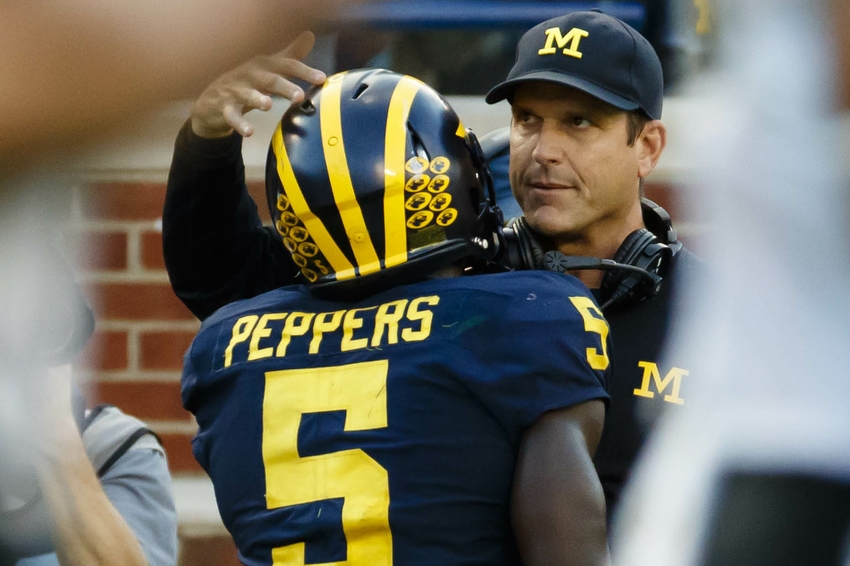 Michigan football opens the conference portion of its schedule against Penn State. Here's how you can watch the game, along with what you need to know.
It's finally time for Michigan football to begin the Big Ten slate of games, and it starts by hosting Penn State at the Big House.
The Wolverines own a 12-7 advantage over the Nittany Lions, including wins in the last two seasons. Michigan comes into this game ranked No. 4 in the AP Poll and No. 5 in the Coaches Poll.
Penn State is operating this season with a new offense that's gone through some hardships, but it's also experienced some success through the first three games. The Nittany Lions are 2-1 to start the season, including a come-from-behind 34-27 win over Temple last week.
Game Info
Game 4: Michigan vs. Penn State
When: 3:30 p.m. EST
Where: Michigan Stadium, aka "The Big House" (Ann Arbor, Michigan)
TV: ABC
Stream: WatchESPN
Radio: WWJ (950 AM) in Detroit
Spread: Michigan -18.5 (Bovada)
Over/Under: 57 (Bovada)
Who are the Nittany Lions?
Penn State is still being run by James Franklin, but it's not a team you're going to recognize on offense. The only major piece to the puzzle you're really going to recognize is running back Saquon Barkley, who's off to a good start with 258 rushing yards and six touchdowns.
Quarterback Trace McSorley is ushering in a new era of a high-paced offensive attack. He's completing just under 65 percent of his passes so far. McSorley works well off of read-pass option plays, but he struggles more as he works through his progression and doesn't have a very strong arm.
The Nittany Lions haven't been as stout against the run as you might be used to, and that's going to open up a big opportunity for Michigan to get back on track on the ground. Penn State will, however, defend well enough through the air.
This week's coverage
It's tough to gauge where Penn State ranks right now among Michigan's early-season opponents, but the Nittany Lions' up-tempo attack may provide some troubles here and there for Michigan.
This article originally appeared on