Michigan State vs Wisconsin: Injury report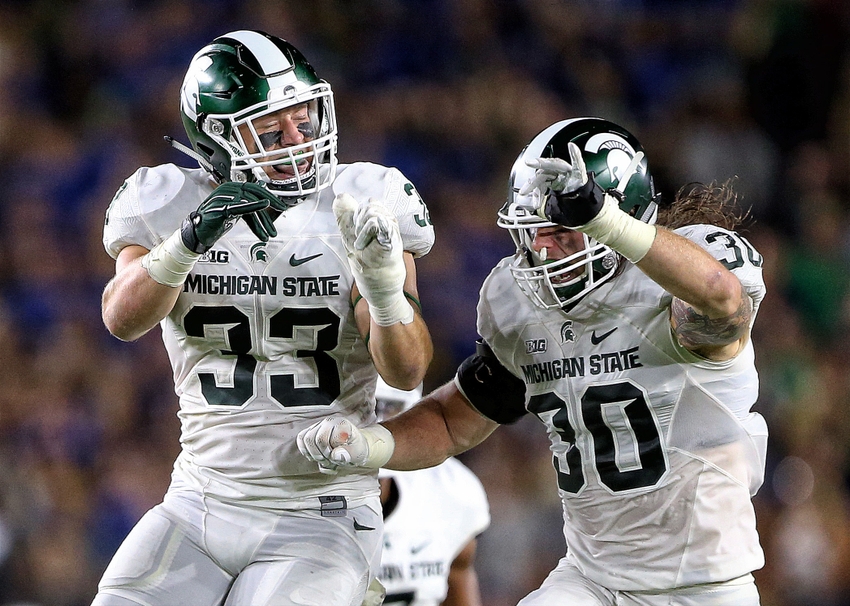 Let's take a look and who's on the injury report for Saturday afternoon's Michigan State vs Wisconsin game.
Saturday's Michigan State vs Wisconsin game is the first installment of this old rivalry since 2012 when Andrew Maxwell downed the Badgers with a touchdown pass in overtime. Since then, Michigan State has won the Cotton Bowl, Rose Bowl, two Big Ten title games and made it to the College Football Playoff.
Must Read: MSU Football: 5 bold predictions vs. Wisconsin
Wisconsin hasn't had the same luck, shuffling through a couple of coaches and landing on Paul Chryst. After Bret Bielema left in 2012, Gary Andersen took over. He looked to be the perfect addition, but he coached two seasons before leaving for Oregon State.
It's about time these two teams link up again, seeing as their games are always so close. Will both teams be at full-strength come Saturday afternoon, though? Don't count on it.
Here's the injury report for the Michigan State vs Wisconsin game:
Michigan State: None
Wisconsin: RB Corey Clement (leg), questionable; RB Taiwan Deal (leg), questionable; OL Jon Dietzen (leg), questionable; DE Billy Hirschfeld (leg), questionable; OL Micah Kapoi (foot), questionable; RB Bradrick Shaw (shoulder), out; CB Natrell Jamerson (leg), out; K Rafael Gaglianone (back), out; LB Chris Orr (knee), out
As you can tell, Wisconsin has been bitten, and bitten hard, by the injury bug so far during the 2016 season. Michigan State knows all too well what the injury bug feels like as it was prominent with the Spartans in 2015.
Being down a starting running back is tough enough, but the Badgers could be out three. Bradrick Shaw was coming on strong as the third-leading rusher and Clement was the team's top threat in the run game. He has had trouble staying healthy over the past couple of years.
Michigan State will look to take advantage of the beaten up run game.
This article originally appeared on