Michigan State vs Ohio State live stream: How to watch online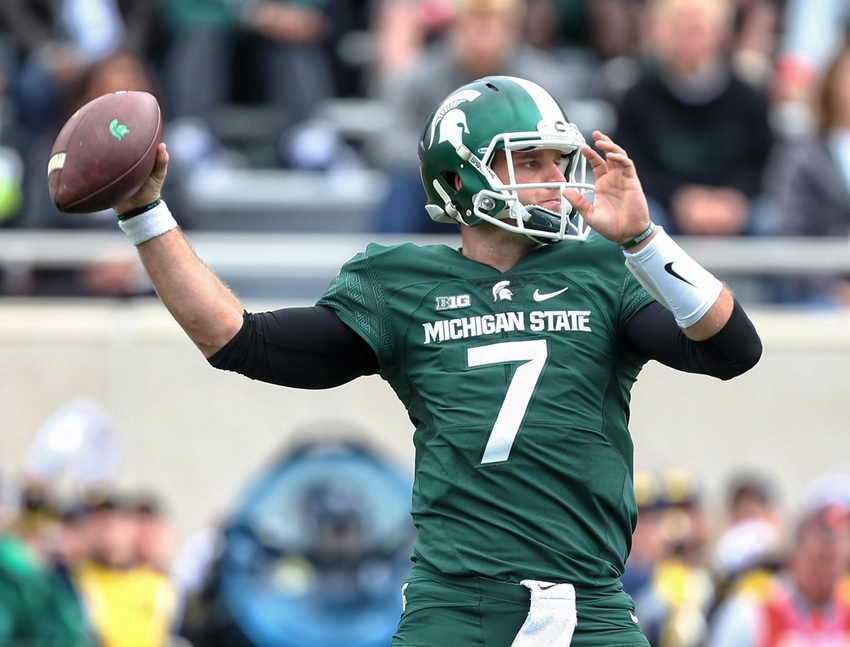 Here's how you can watch Saturday afternoon's Michigan State vs Ohio State game from East Lansing online.
As Michael Geiger hit the game-winning field goal and windmilled off the field, Michigan State fans realized that the Mark Dantonio era has been the best in school history, arguably. No coach has won 11 games in five out of six seasons in school history, nor in Big Ten history.
Must Read: Michigan State vs Ohio State: 5 bold predictions
The expectations were high coming into this season, but the Spartans have struggled mightily. Michigan State may not even make a bowl and the season seems to be lost. A win over Ohio State Saturday could change things, though.
The Spartans aren't being given much of a chance to pull out the win on Saturday afternoon, but there is reason to believe that it will be a better game than advertised. While Michigan State is just 3-7 and Ohio State is ranked No. 2 at 9-1 overall this season, the Spartans always seem to play the Buckeyes tough.
Something tells me that this game might just be closer than people are expecting. The poor weather in East Lansing coupled with the fact that it's Senior Day for the Spartans who have suffered a frustrating season makes me feel like it could be an upset.
Here's how you can watch Saturday's Michigan State vs Ohio State game:
Date: Saturday, Nov. 19
Time: 12:00 p.m. ET
Location: East Lansing, MI
Venue: Spartan Stadium
TV: ESPN
Live Stream: WatchESPN
Michigan State will look to pull off its biggest upset since 1998 when the Spartans went into Columbus and defeated No. 1 Ohio State. If Tyler O'Connor plays well and LJ Scott dominates on the ground, this could be upset city yet again.
This article originally appeared on