Michigan State vs Indiana: Highlights, final score and more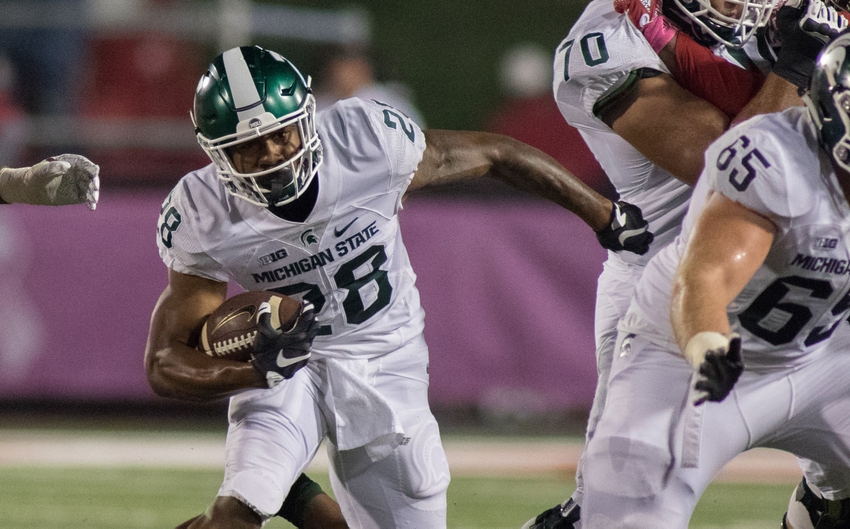 Saturday night's Michigan State vs Indiana game went down to the wire, but what was the final score?
Michigan State faced one of its more under-the-radar opponents of the year in Indiana on Saturday night in Bloomington. Everyone saw this as a potential trap game and the Hoosiers took the Spartans down to the wire.
Must Read: MSU Football: 10 bold predictions for 2016 season
The Spartans took a 14-0 lead after a touchdown pass from Tyler O'Connor to Delton Williams late in the third quarter, but it was far from over. The game had an eerily similar feel to last year's Rutgers road game in which the Spartans snuck out of Piscataway with a seven-point win.
After shutting out the Hoosiers through the better part of three quarters, the Spartans broke down on defense and allowed a few big pass plays and Indiana tied it up at 14.
The play-calling did the Spartans in during a quiet fourth quarter and it looked like all hope was lost after the Hoosiers tied it up and Michigan State went three-and-out. Indiana scored on the ensuing drive to take a 21-14 lead with under five minutes left.
Even worse, Malik McDowell was ejected on a very questionable, at best, targeting penalty and will miss the first half against BYU.
A huge play-action pass on the 2-yard line of Indiana on 4th-and-goal resulted in a touchdown with 11 seconds left. Michigan State needed an extra point to tie and a high snap nearly cost the Spartans overtime.
Michael Geiger's missed field goal on the first possession of overtime led to a near guarantee of a win for Indiana as long as it gained positive yardage.

21

24
Three Stars
1. Richard Lagow: Indiana's starter gave the Hoosiers the best chance to win and he only made one big mistake. He was 16-of-26 for 276 yards and two touchdowns and he also had a touchdown reception.
2. Tyler O'Connor: The senior quarterback's numbers looked better than his actual play, but he did improve slightly. He was 21-of-35 for 263 yards and three touchdowns. He also rushed for 36 yards.
3. Ricky Jones: Burned the Spartans on a couple plays and finished with five catches for 124 yards and a touchdown.
Highlights
What's Next?
Michigan State will be heading back home to East Lansing next weekend to face off against BYU in the final non-conference game of the year.
This article originally appeared on