Michigan State verbal commits working to build class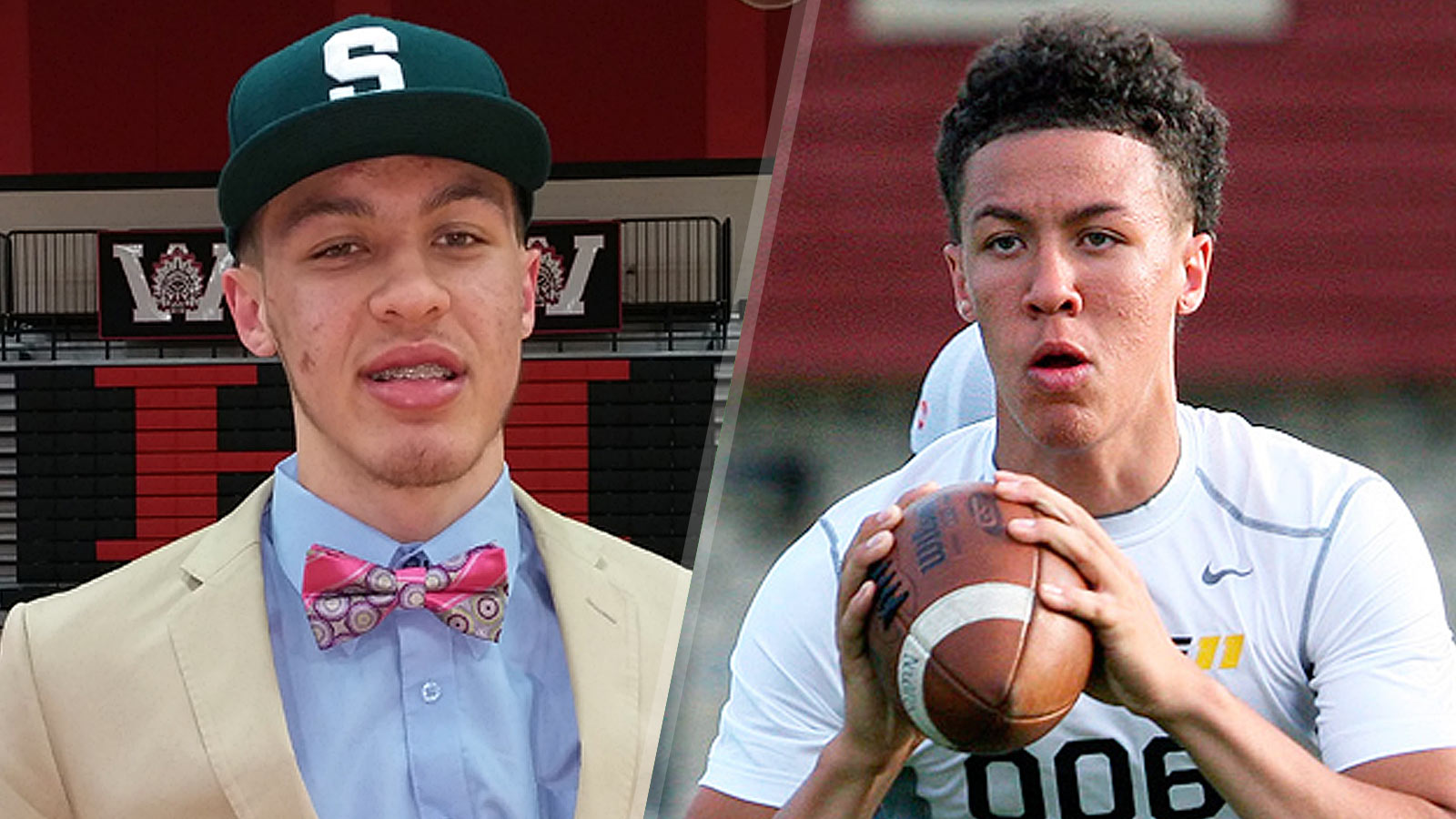 Matt Allen, an offensive lineman from Illinois set to follow in the footsteps of brothers Matt and Brian by playing his college football at Michigan State, is helping join the cause of expanding the Spartans' 2016 class.
Not surprisingly, quarterback Messiah deWeaver is also a key part of this effort.
Allen told MLive.com deWeaver helped get Ohio high schoolers Justin Layne and Joe Bachie to commit in April when the Spartans held their spring game.
"Messiah is really big on recruiting; he's like talking about all these guys all the time," Allen told MLive. "When we were at the Green-White game, I think he was part of the reason two kids committed that day. He's like, 'All right, we got this guy, and now we're getting this guy.'"
As of May 11, 10 players had committed to Michigan State for 2016, and the class ranked 21st in the nation according to Scout.com.
(H/T MLive.com)
Photo credit: Scout.com