Injuries have redshirt freshman up at CB for Michigan State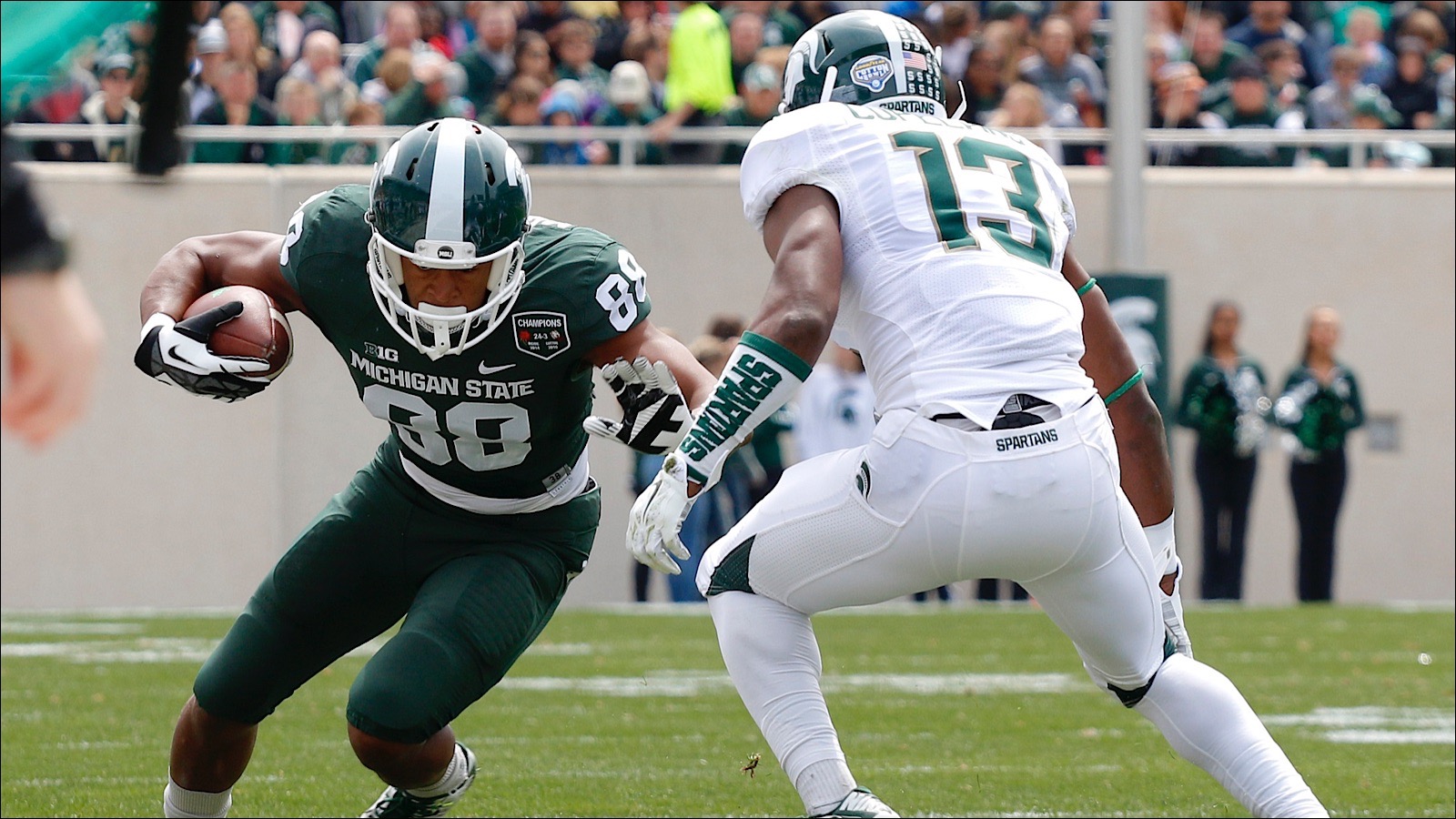 Many entered the Michigan State cornerback battle this preseason, and only one may yet be standing as the season opener against Western Michigan gets closer.
Coach Mark Dantonio told reporters in East Lansing per the Lansing State Journal senior Arjen Colquhoun has an undisclosed injury while junior Darian Hicks is still working on his return from a bout of mononucleosis.
That means redshirt freshman Vayante Copeland is the new starter opposite Demetrious Cox, who is also a new starter but won his job in the spring.
"Vayante Copeland has had a very good summer camp," Dantonio said. "Arjen Colquhoun is in the mix. Darian we're probably going to get back this week hopefully. It might be a little bit soon for him to play, but he's been going through conditioning type of things. He just hasn't put the pads on."
The head coach also has liked what he has seen from junior Jermaine Edmondson and freshman Josh Butler while co-defensive coordinator Harlon Barnett told the LSJ Butler and classmate David Dowell "have done good things."
Barnett indicated the Spartans will rotate heavily at cornerback early in the season.
(H/T Lansing State Journal)