Report: Michigan State faces unexpected challenge in return home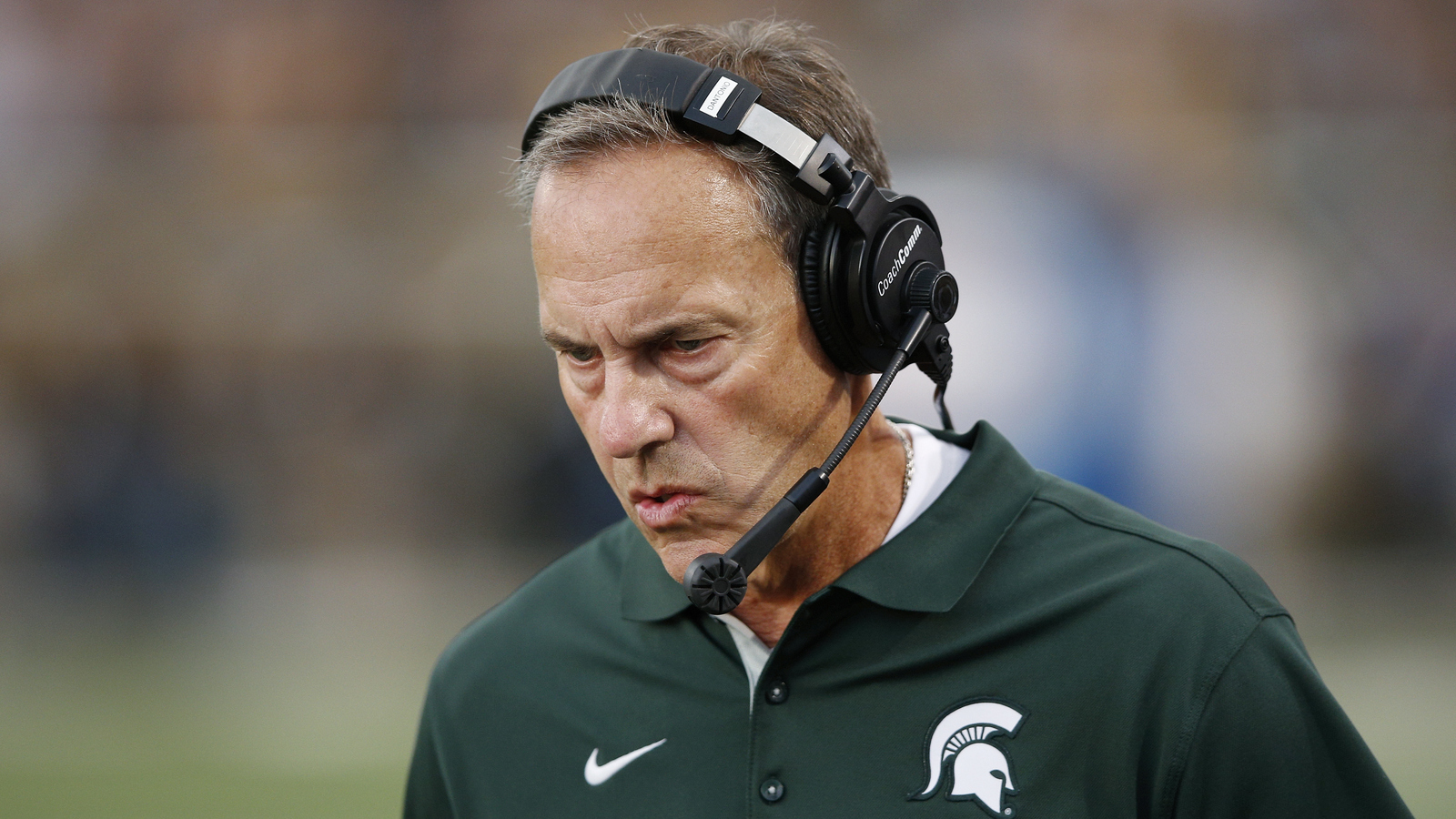 Already facing myriad injury issues affecting both sides of the ball, a big rivalry week for Michigan State probably did not get off to the type of start the Spartans hoped it would.
Reports from New Jersey indicate the Michigan State charter plane was delayed overnight following the Spartans win at Rutgers.
Mechanical issues on MSU's charter kept team in New Jersey last night … had to scramble into the wee hours to get enough hotel rooms

— Matt Charboneau (@mattcharboneau) October 11, 2015
That means one more challenge for MSU to deal with as the Spartans get set to play surging Michigan on Saturday in Ann Arbor, where it remains to be seen how many starters will be able to play.
Reality is, MSU could be down Conklin, Kieler, Allen, Price, London and Hicks. Will be without Copeland, Williamson, Davis, Finley.

— Mike Wilson (@MikeWilson247) October 11, 2015
Three of those dealing with injuries are offensive linemen (Jack Conklin, Kodi Kieler and Jack Allen). They are joined by cornerback Darian Hicks, tight end Josiah Price and tailback Madre London in having unknown status for the showdown with Michigan.
Defensive backs Vayante Copeland and R.J. Williamson, offensive tackle Dennis Finley and linebacker Ed Davis are either out for the year or long term.